As a publisher, you can create a publication from scratch, from a predesigned template, or a PDF file. But if you want to create your publication layout from scratch perform the steps described below:
On the My Publications page open the collection where you want to create the publication and click the Create publication button.

Click the Create from Blank tab.

Specify the number of pages of your publication.

Note: Publications can have a maximum of 1000 pages. You can add/remove pages anytime later.

Choose the layout type: Single pages or Facing pages and customize the width and height of the pages

---

Important: The publications are created in Portrait mode. To create a publication in landscape mode you can reverse the page dimensions by increasing the width and decreasing the height.

---

To provide additional details related to the publication creation click More options.

Click Create Publication and Finish button to create the publication with the selected settings.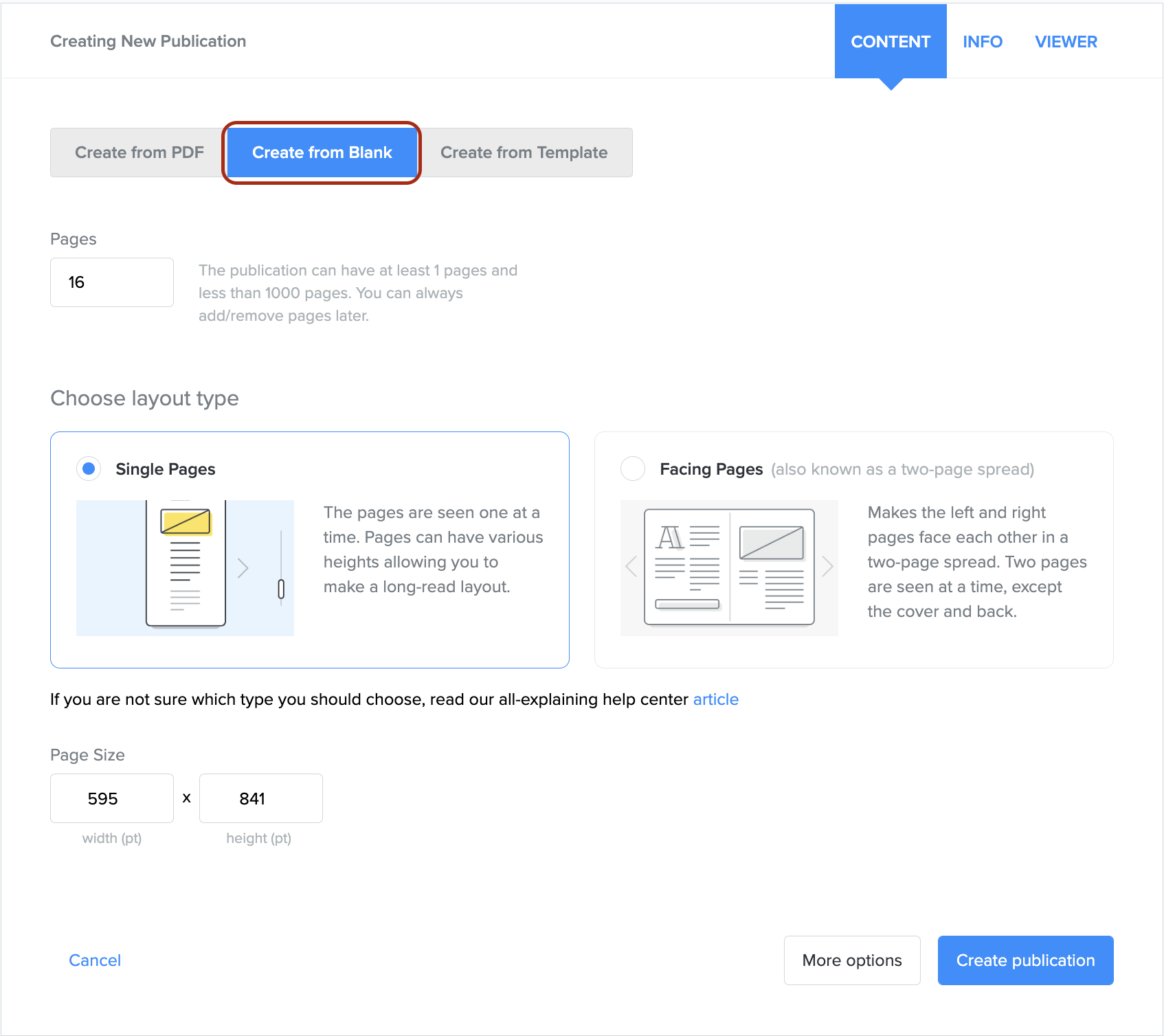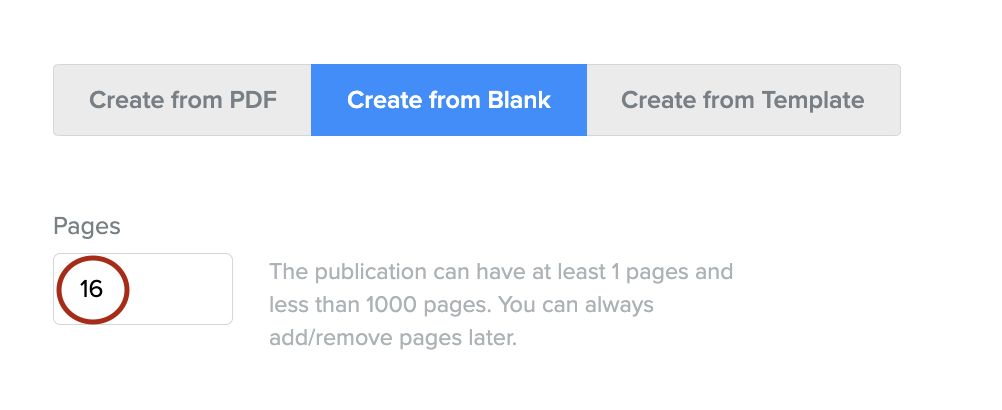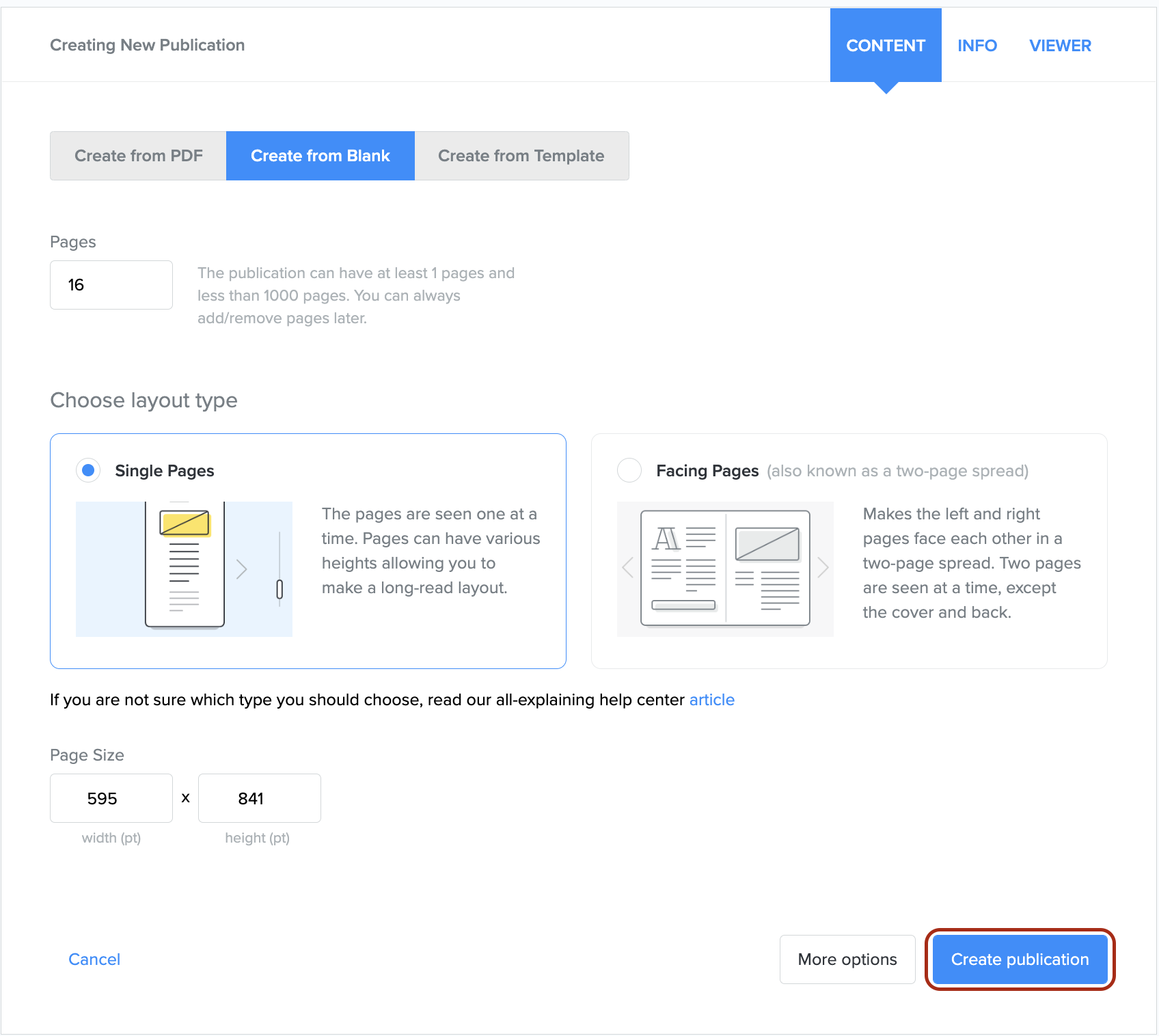 That's it! Learn how to edit your publication after creating it.
Did this answer your question?