Add blank pages to your publication
After creating a publication, you can add blank pages or pages from PDF to it. This is a simple step-by-step guide to help you add blank pages to your publications.
On the My Publications page, open the collection you wish and click the Edit Settings ⚙ button of your publication.

Go to the PAGES tab to see all the pages of your publication.

Hover over the green bubble icon where you wish to add the blank pages and click the Add Blank Pages button.

The recently added pages will appear in the page container in green color.

Click Save and Close when you're done.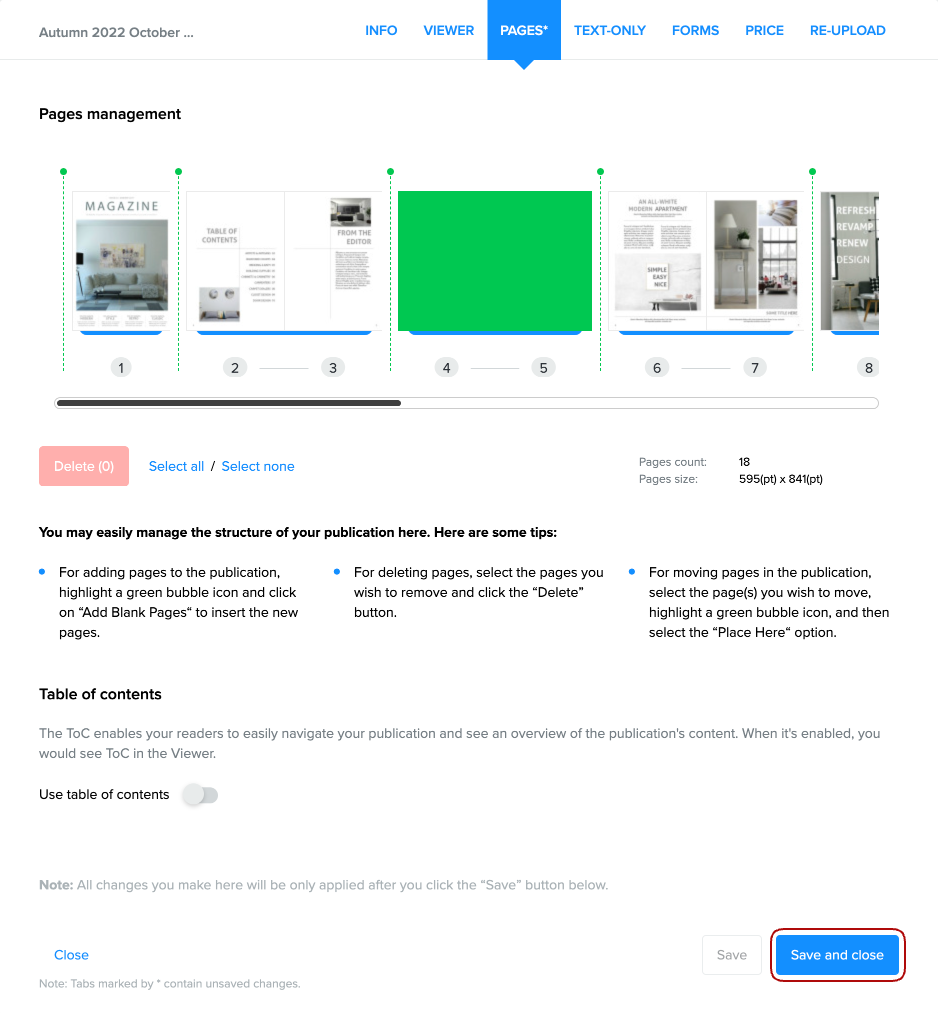 Did this answer your question?