As a publisher, you can create a publication from scratch, a predesigned template, or a PDF file. Joomag has more than 300 predesigned templates that can save you some time when preparing a publication. Use the following guideline to create a photo album using our templates:
1. On the My Publications page, open one of your collections to create the publication and click the Create publication button.
2. Click the Create from Template tab.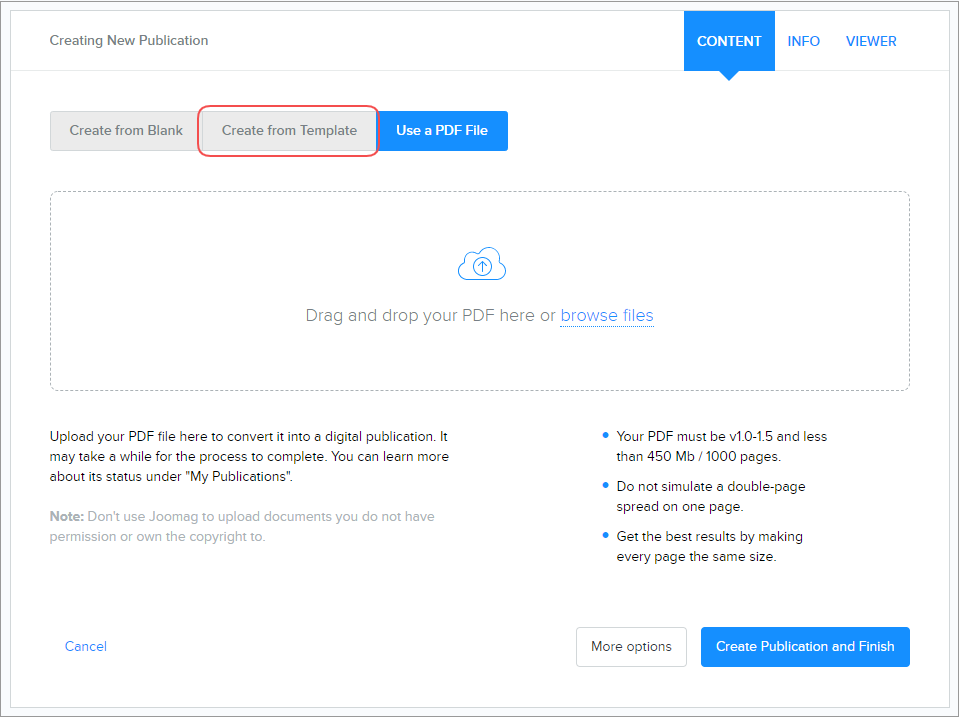 3. Choose the Photo Album from the category list, and then select from the available templates.
Note: Click Preview to see how the template looks before selecting it.
4. Enter the number of pages you are planning to have.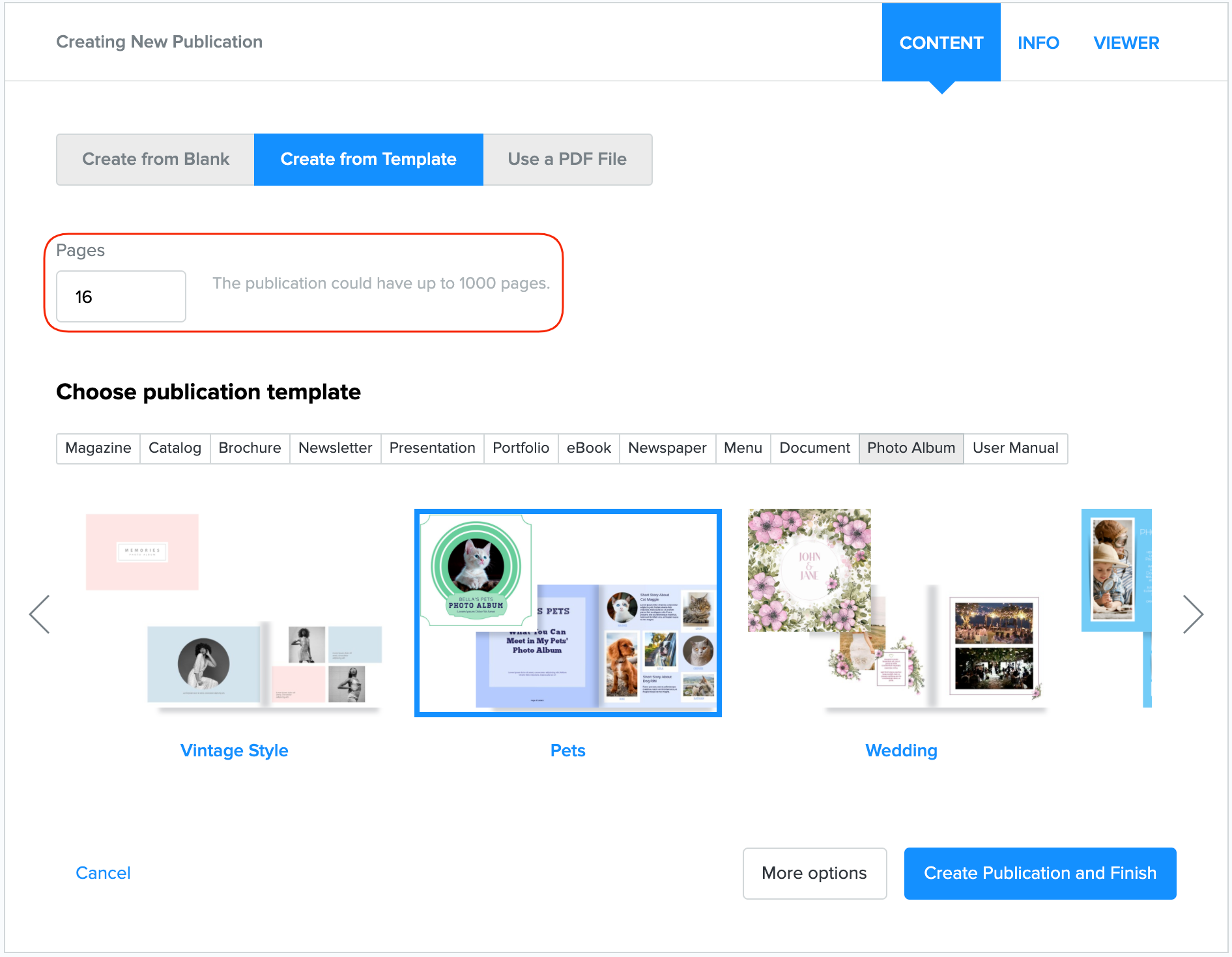 Note: Publications can have a maximum of 1000 pages. Keep in mind that you can add/remove pages anytime later.
5. To provide additional details related to the publication, click More options.
6. Click the Create Publication and Finish button when you're done.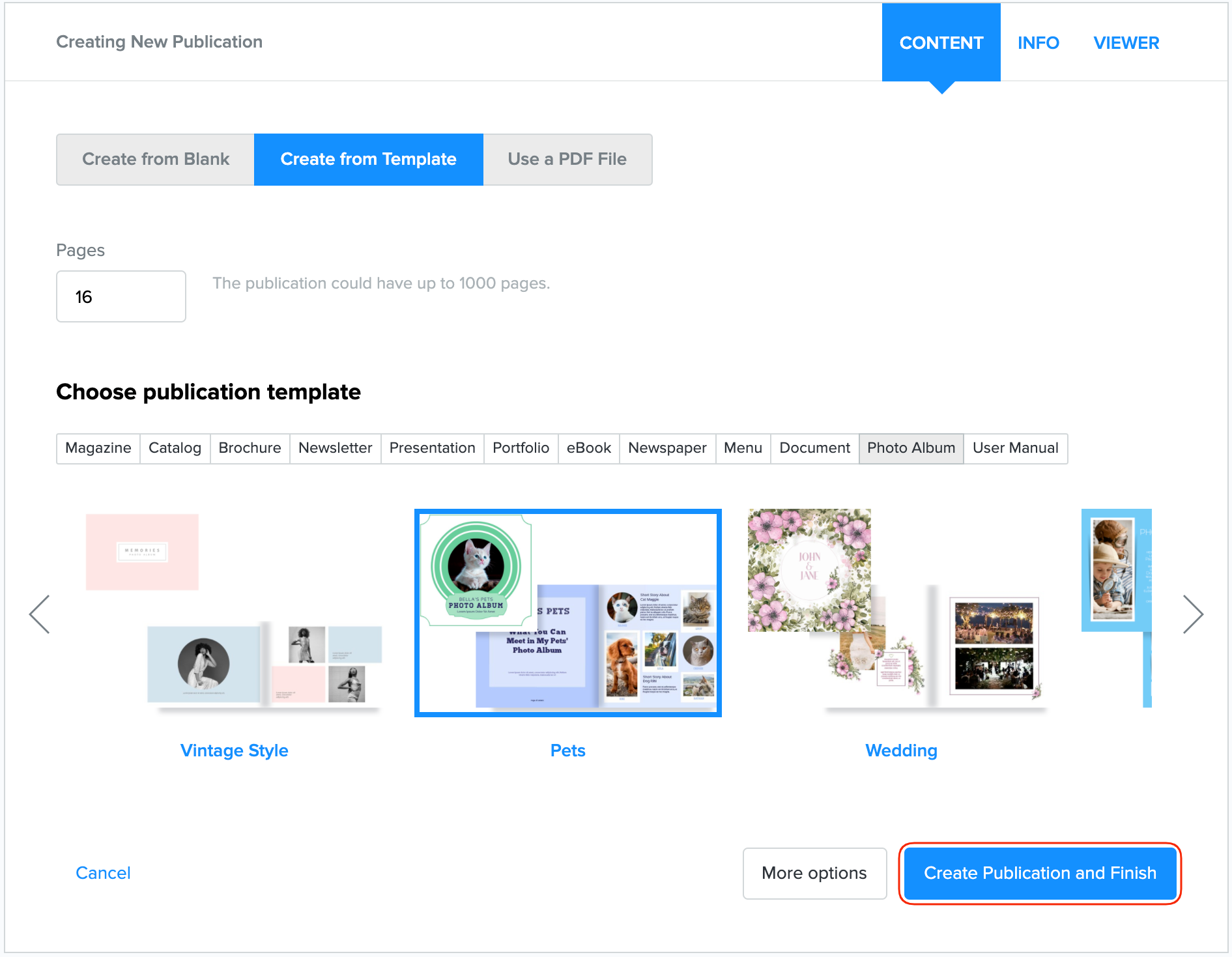 Now you may upload all the photos you wish and create an amazing photo album!
Did this answer your question?