The Content Hub is a brand-owned digital destination of your content. Centralize all your content in a Content Hub so you can organize them into contextual collections by topic, persona, location, and content type to design a resource center that aligns with your reader's preferences.
Important: The Content Hub is disabled by default, to enable it please fill in a Custom URL, Account name and upload Account logo in Workspace settings.
Tables can't be imported directly. Please insert an image of your table which can be found here.
Important: To enable the Content Hub you first need to connect a domain name to your Joomag account.
To enable the Content Hub, follow the steps below:
Go to Settings ⚙. Click Account settings from the left sidebar.

Scroll down the Content Hub section. Click the Enable Content Hub button.

Tip: the Company info section will be opened by default.

That's it! To be redirected to your Content Hub click on the Go to button next to the Content Hub URL field.

Note: You can customize the Content Hub from your Workspace settings as we use these settings to brand your Conten Hub. Readers can log in and sign up for your Content Hub to access private publications. If readers sign up, they will be automatically added to your CRM's contacts so you can either share access to your private publication with them or do marketing campaigns.

To publish a publication to your Content Hub, you can do one of the following:

Publish a publication with a public privacy option.

Publish a private publication and give access to specific readers. They will be able to see that publication when they login to your Content Hub.

Publish a password protected publication and enable the setting to display password protected publications in your Content Hub.

To disable the Content Hub click on the Disable Content Hub button.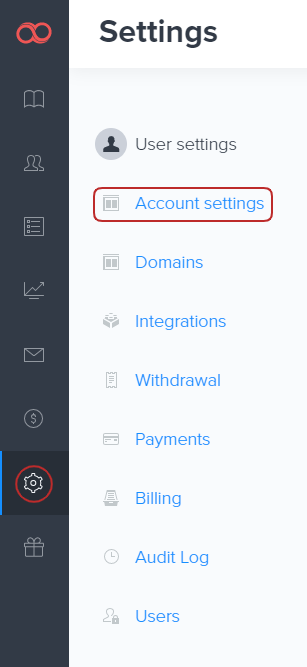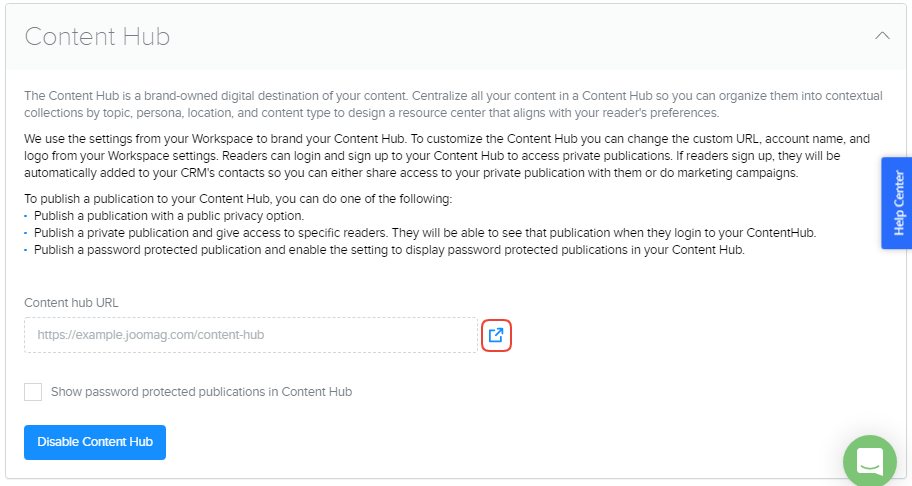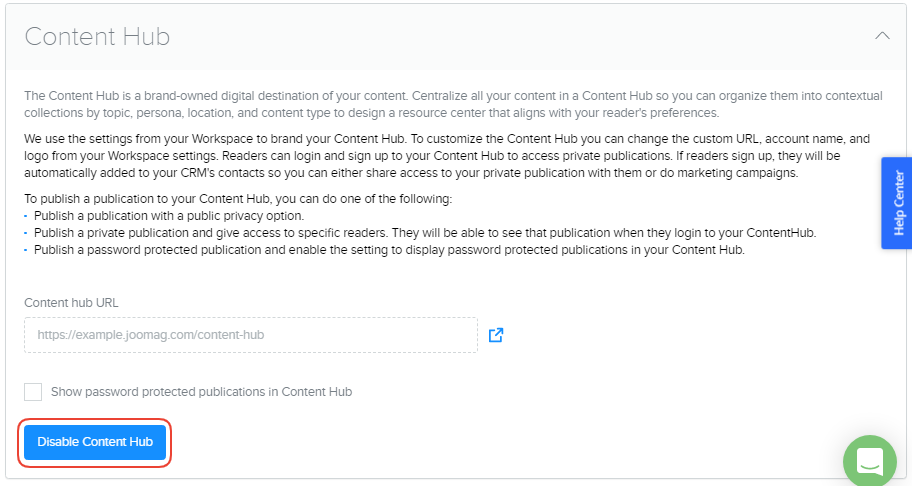 Did this answer your question?