Go live with the "Only People With Password" privacy option Alla Poghosyan
After creating your publication it's time to go live and distribute it! The question is who you want to share it with. There are several privacy options on Joomag which you set up yourself. With the option "Only people with the password", you create a password for the publication and allow access to people who have it. As a publisher, you will not need to enter the password to access the publication if you are logged in.
Important: this option is available starting from the Grow plan.
Note: You are supposed to be logged in to Joomag and be on the Joomag dashboard page.
1. Click the Go Live button of your publication.

2. Click the Change Settings button.
3. Mark the Only People With the Password option, set your password then click the Save button.

4. Click the Go Live Now button to proceed.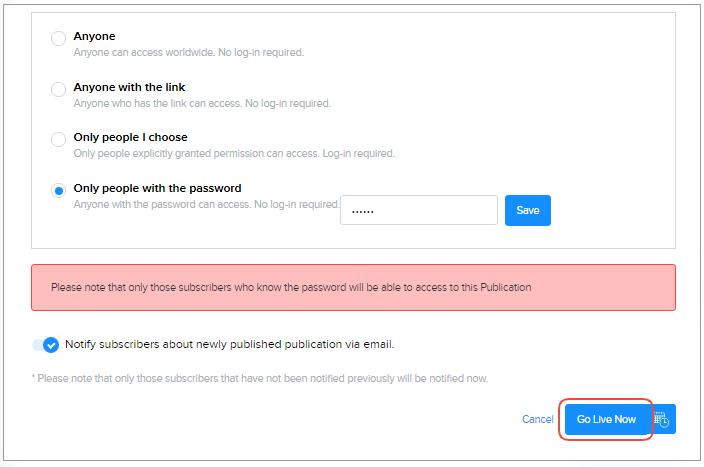 Important: Please note that only those subscribers who know the password will be able to access this Publication
There you are, now you've shared a password-protected publication.
You can always change the password that you have set by clicking Change from the privacy option settings.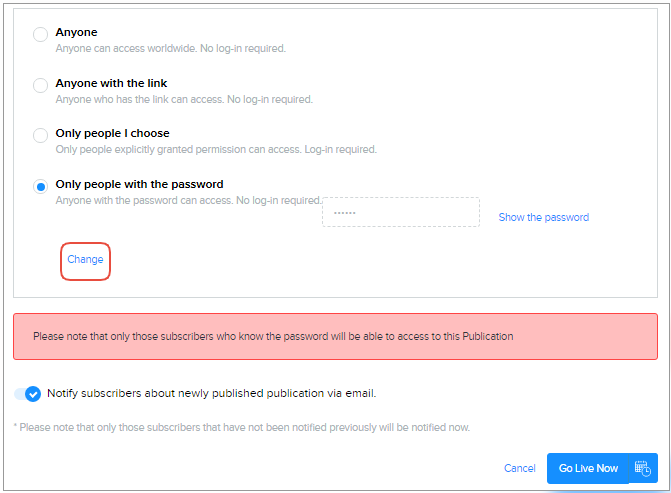 Did this answer your question?