Share the link to the publication
Share the link to the publication Alla Poghosyan
Have you already created a publication? It's high time to share it! Regardless of the fact whether your publication is live or not you can always share its link with specific people or on social media.
Note: Make sure to set the Privacy Settings beforehand.
Here's how you share the link to the publication:
1. Go to the My Publications page and open the collection you want.
2. Locate the publication that you want to share, and then click the Access Control icon.
3. Click the Copy URL button to copy the link to the publication and send it to the people you want.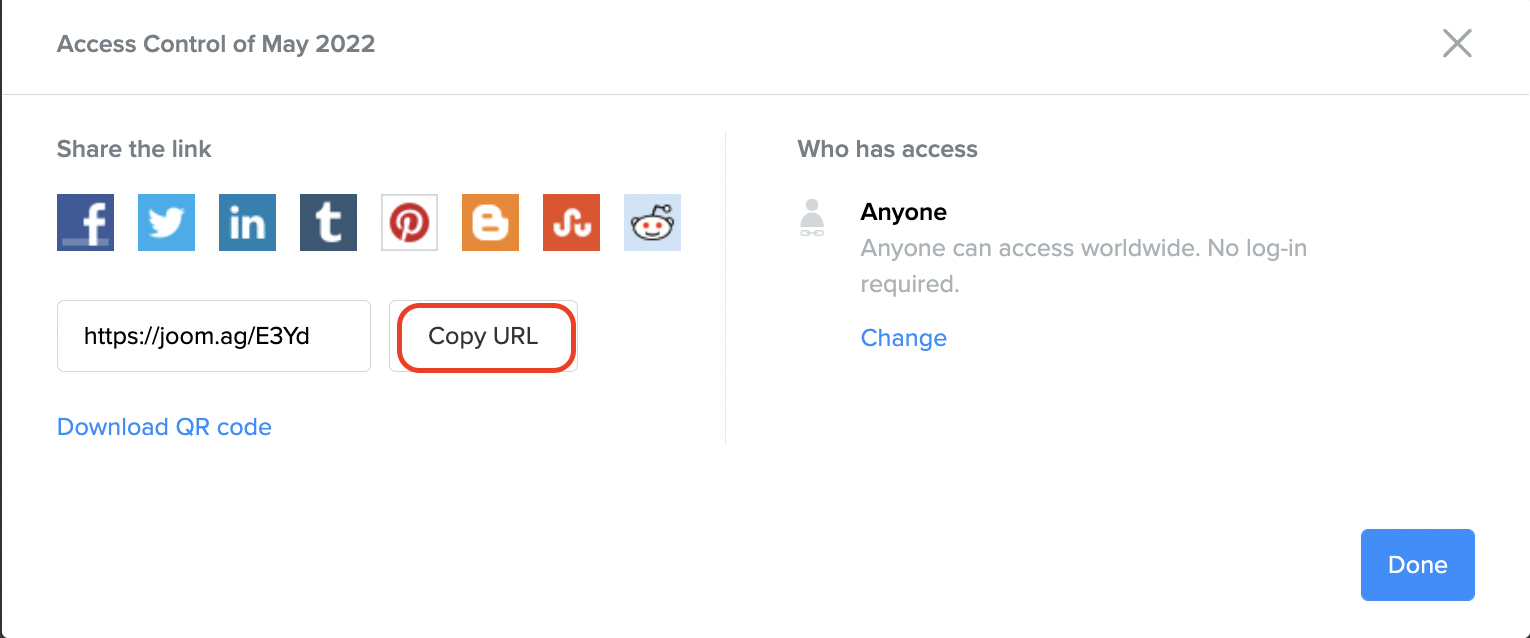 4. You can share the link of the publication on a number of websites, like Facebook, Twitter, Linkedin, Tumblr, Pinterest, Blogger, Stumbleupon, and Reddit by just clicking on their icons.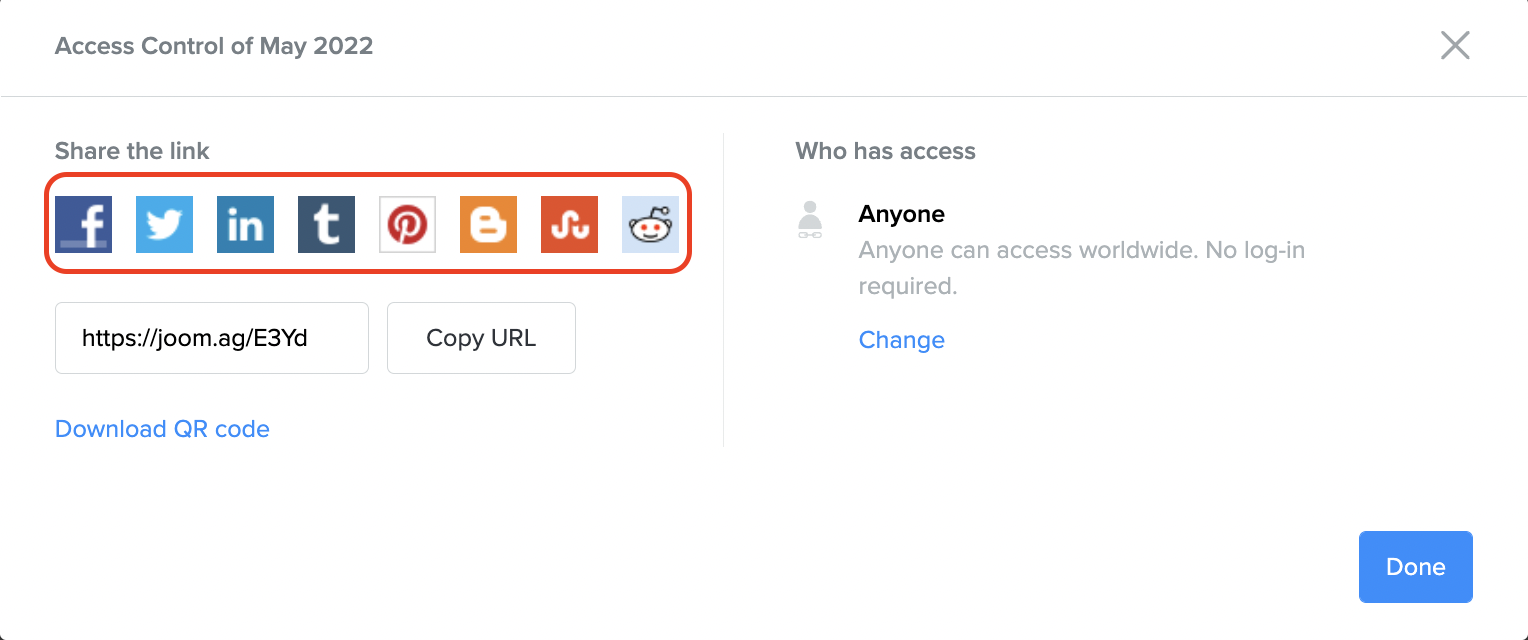 There you are! Now you've shared the link to your publication.
Did this answer your question?