Use the following guideline to change the logo of your collection:
Note: You are supposed to be logged in to Joomag and be on the Joomag dashboard page.
Important: This feature is available only with our Premium plans.
1. On My Publications, open the collection you want and do any of the following to open the Viewer Settings:
In the Actions drop-down menu, located in the upper-right corner of the page, select Viewer Settings.

Click Viewer and then click the Go to viewer settings link.

2. Go to the Logo settings tab and click the UPLOAD button. Choose the logo of your publication and upload it!
Note: You can also add a web page link to your collection logo
Important: Only jpg, jpeg or png files are allowed.

3. After the upload is complete, you'll see the previews of your logo in different dimensions. Resize, move, and crop it to fit your needs.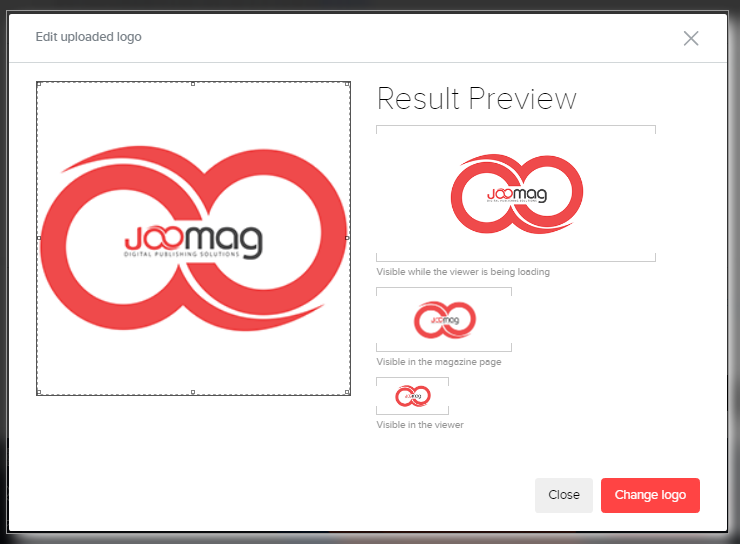 4. After you finish your work, click the Change logo button.
5. Once the logo is uploaded do not forget to click Save or Save and Close button.
Did this answer your question?