Set a backlink to your website
You can add a web page link to your logo. This way when the users click on the logo in the viewer they will be redirected to that page. Use the following guideline to add a link:
1. On the My Publications page open the collection you want and do any of the following to open the Viewer Settings:
In the Actions drop-down menu, located in the upper-right corner of the page, select Viewer Settings.

Click Viewer and then click the Go to viewer settings link.
2. In the Logo settings section, enter the URL in the Web page link field.
Important: Make sure to add the link in the following format: https://www.joomag.com. If the format is wrong the web page won't be opened.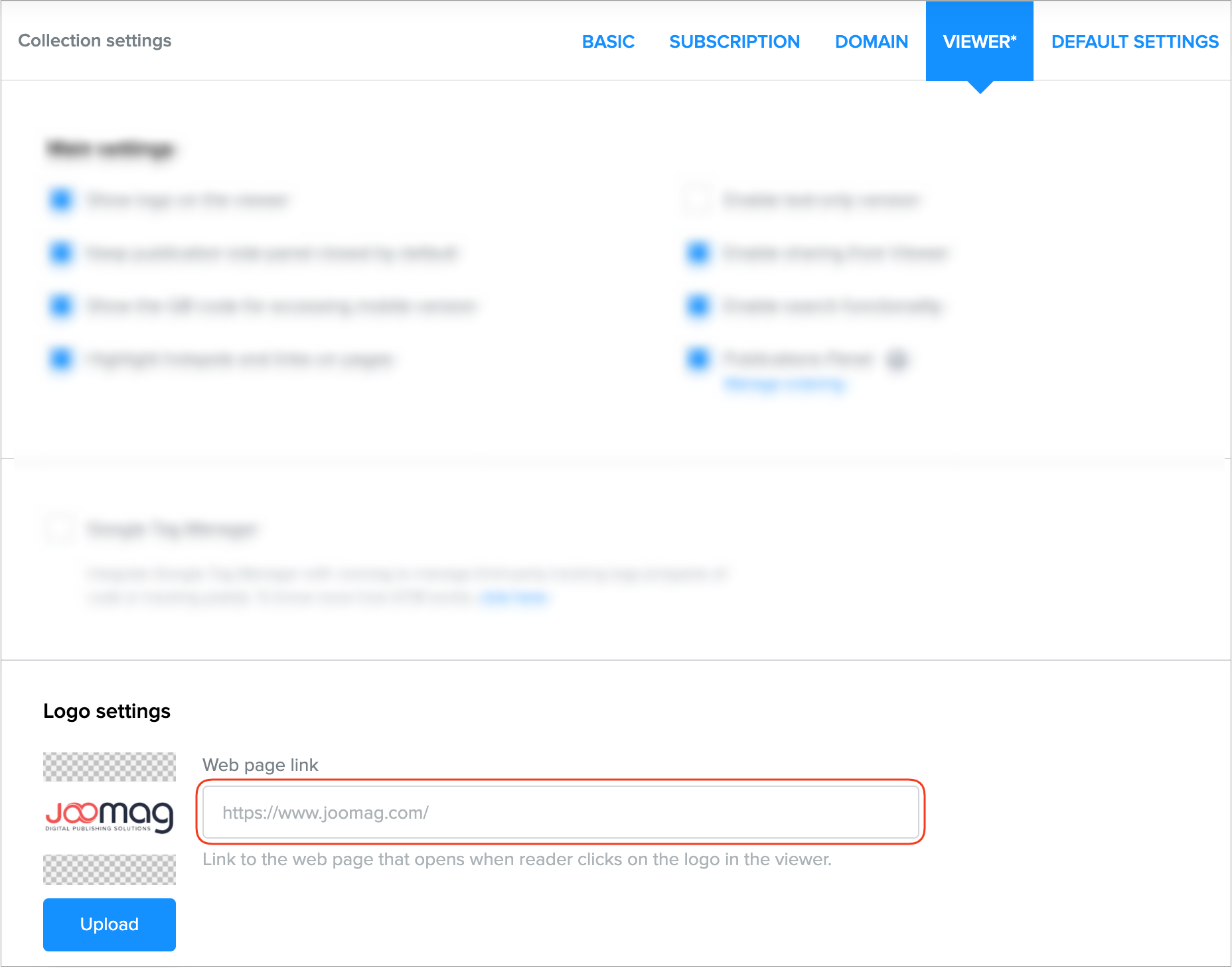 3. Click the Save and close button to save the changes.
Now when the readers open the collection, they can click on your logo and be redirected to your web page.
Did this answer your question?