Upload a custom background for your publication
Upload a custom background for your publication Alla Poghosyan
When creating a publication on Joomag you can upload a custom background for your publication.
Note: This option is available with Premium Plans.
1. From the My Publications page open the collection you wish and click the Edit Settings ⚙ button of your publication.
2. Go to the VIEWER tab and click browse.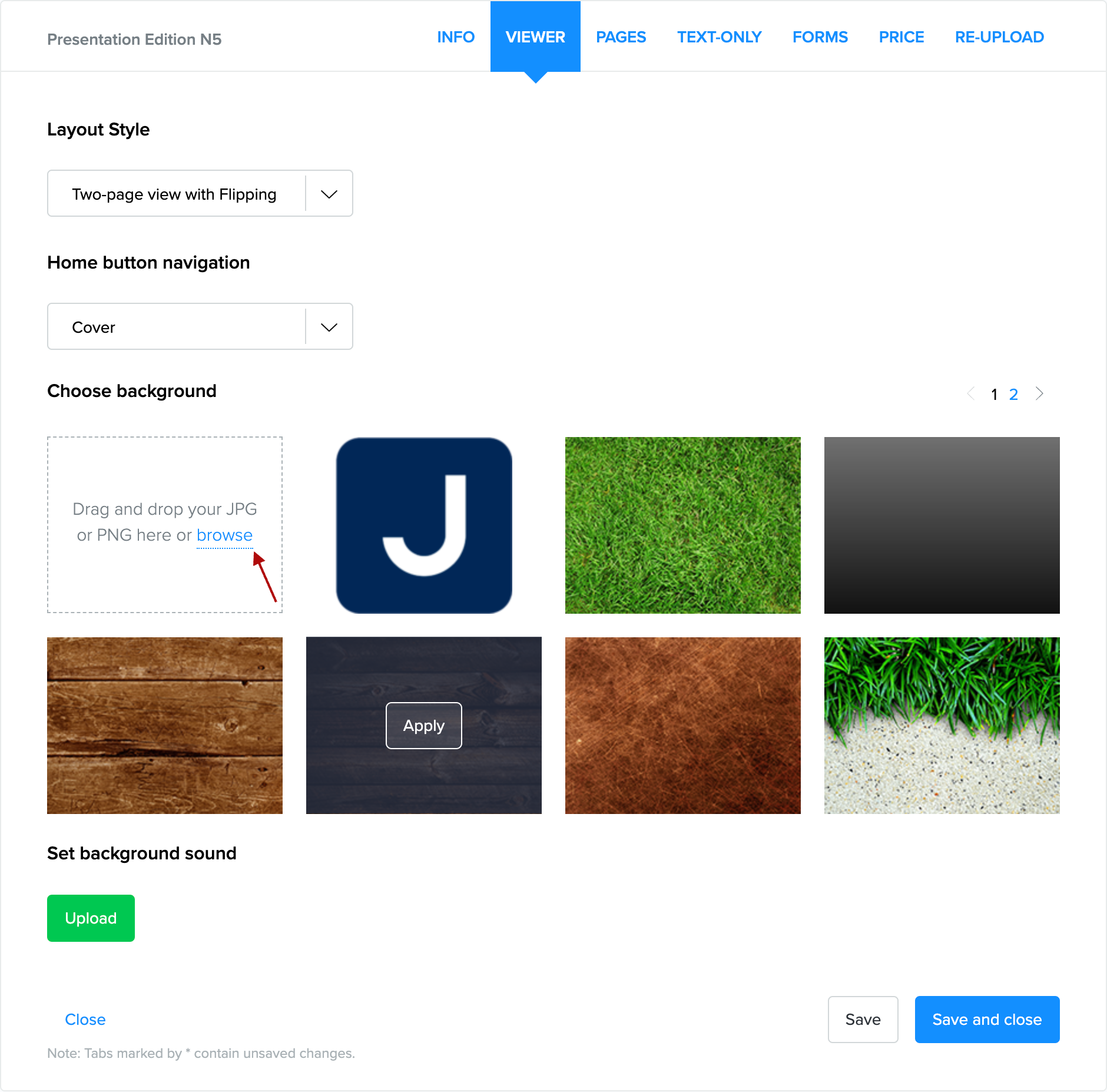 3. Choose the image you want and wait until it finishes uploading.
Tables can't be imported directly. Please insert an image of your table which can be found here.
Important: Make sure to upload up to a 1MB size file with the highest possible resolution.
That's it! Now you can apply your custom background.
Learn more about deleting the custom background.
Did this answer your question?