Search a Campaign
Whether you want to inform your readers about important news at your company or send them single issues and complimentary subscriptions, you'll need to launch an email campaign.

Follow the steps to find a campaign you have already sent quickly:
1. Click the Email marketing button on the left sidebar.
2. Click the Search button.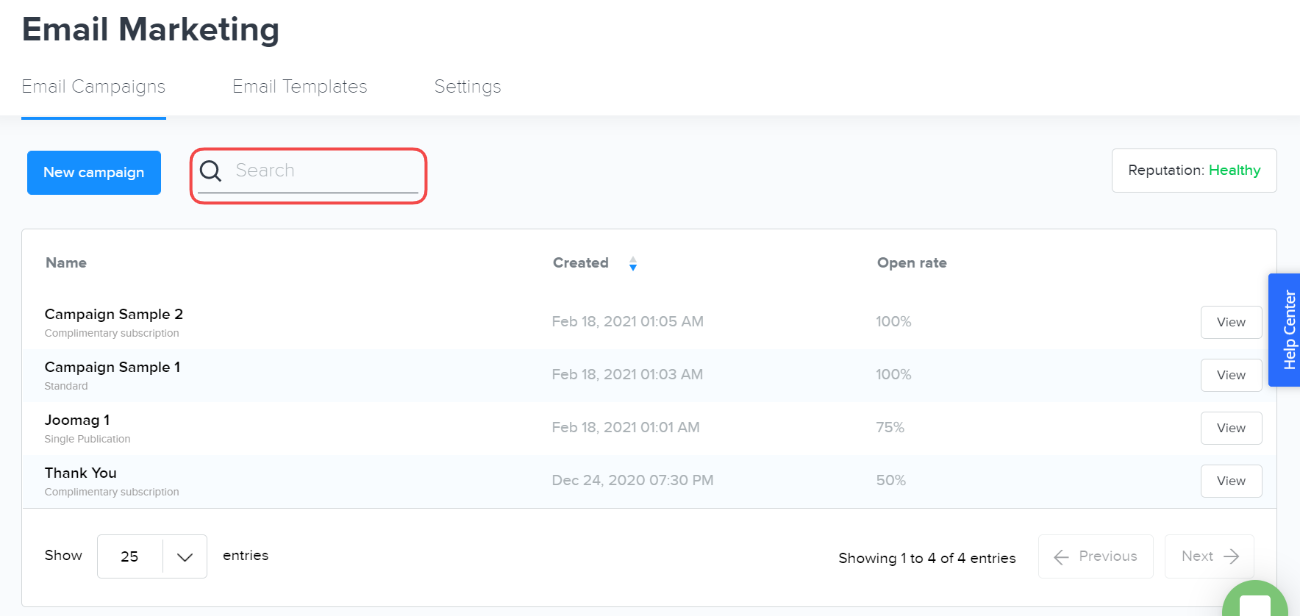 3. When you click on the Search button, From date and To date boxes appear. Specify the date when the campaign was sent to make the search more effective.

There you are! The system will generate all the matching campaigns.
Did this answer your question?