Save, preview, and make your publications Live
You must be in the editing mode to initialize the processes discussed below.
Once you're done with editing, click the Save button at the top right of the page to avoid losing any changes.
Warning: You can't revert back to the previous version after saving.

Click the Preview button to see how the publication will look like in live mode.



Publish your publication when you're ready to go live. Click the Go Live button after saving the changes.
Publishing Wizard will open in a new window.
Learn more about how to go live.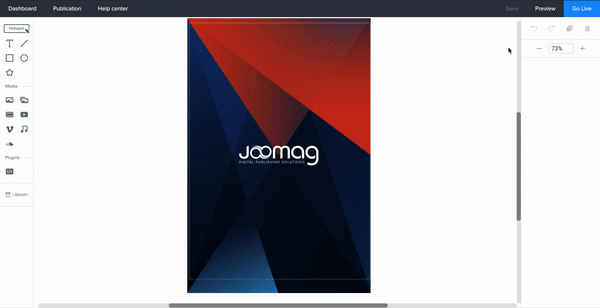 Note: If you have already published your publication, the Editor will show Distribute button instead of Go Live button. Learn more about how to distribute your publication.
Did this answer your question?