To send out a standard email campaign or customize the system templates, you'll use the email template editor.
Tables can't be imported directly. Please insert an image of your table which can be found here.
Note: The editor is available for the system templates and standard ones that have been created before the 2nd of June, 2021. All the templates created later are edited with the new standard template editor.
The editor is full of useful tools, i.e. content blocks, that help you to create the email template you envision.
To start editing the template
Make sure you are logged in to your Joomag account

Open the Email Marketing from the left panel of your Dashboard

Go to the Email templates section

And finally, click Edit to appear in the template editor
The content blocks are always placed on the right side of the page.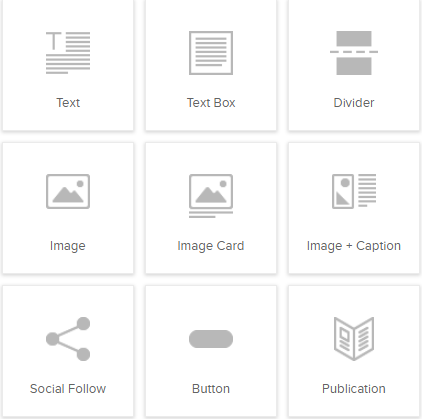 Here you can:
Use our template editor and feel free to share your feedback!
Did this answer your question?