Standard Email Template Editor
Code your own template
If you are planning to send an outstanding email campaign to your readers and subscribers you need to prepare an email template in advance. You can either choose a pre-made standard email template and customize it the way you wish or you can code your own template to create your layout.
Tables can't be imported directly. Please insert an image of your table which can be found here.
Important: The email template coding feature is available for brand new plans only. If your current plan does not support this feature, contact our Customer Success team for account migration assistance.
To code an email template, perform the steps below:
Open your Email Marketing and go to the Email Templates section;

Click Create with HTML button and Specify the name of the template;

Enter or paste the code;

You can also open your template in the Preview mode to see how it looks;

Note: If you need to make changes in the code you can always go back to the Code section;

Once finished, click Save button.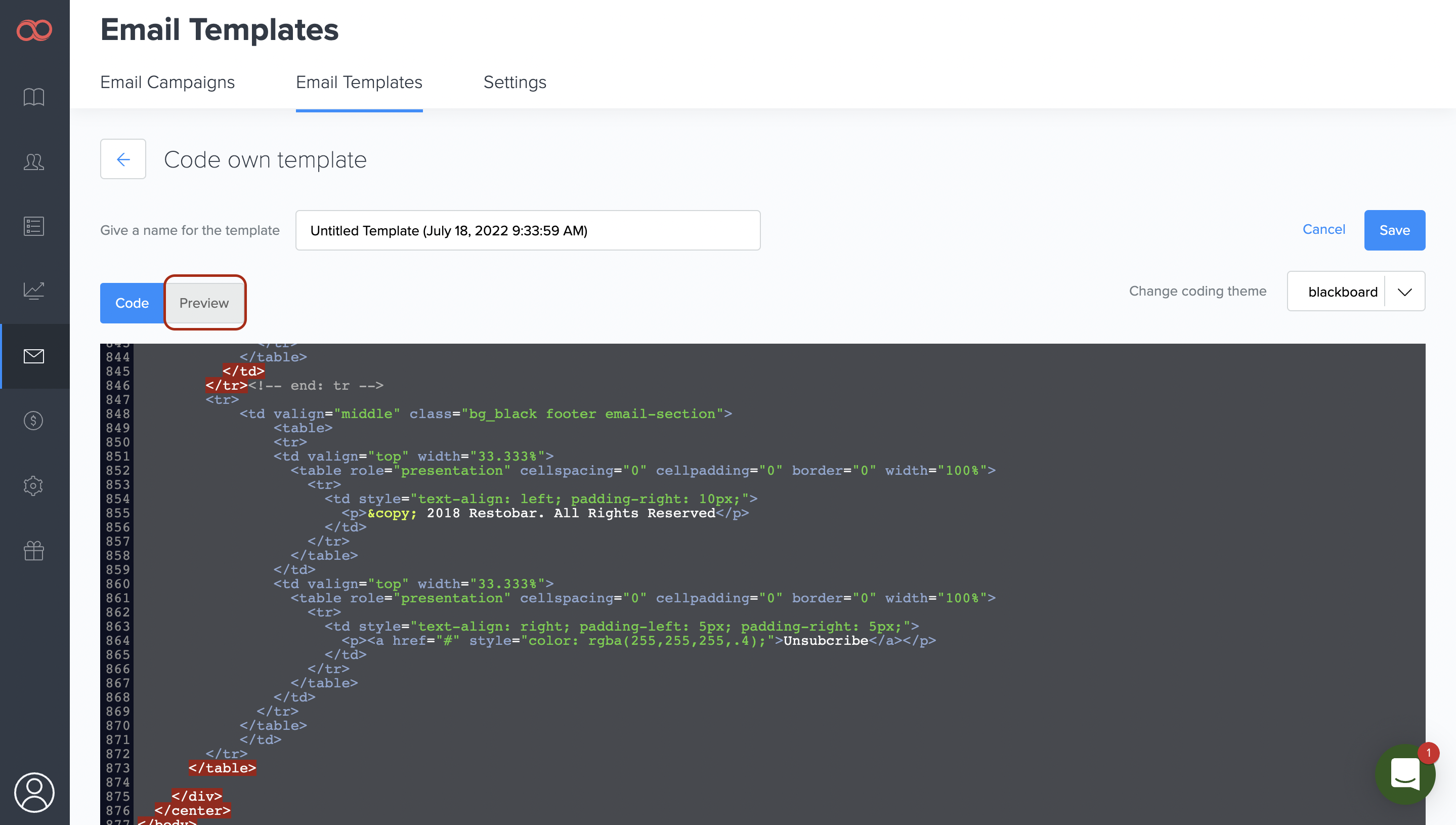 Did this answer your question?