Standard Email Template Editor
Adding buttons to the layout in the Email Editor
Add buttons to the template in the following way:
1. Drag and Drop the Button tool into your layout.
2. The Settings Panel will open automatically. Add the button text you wish and enter a link to be directed to.
3. Change the radius of the button.
4. You may also customize the background color of the button and the text color.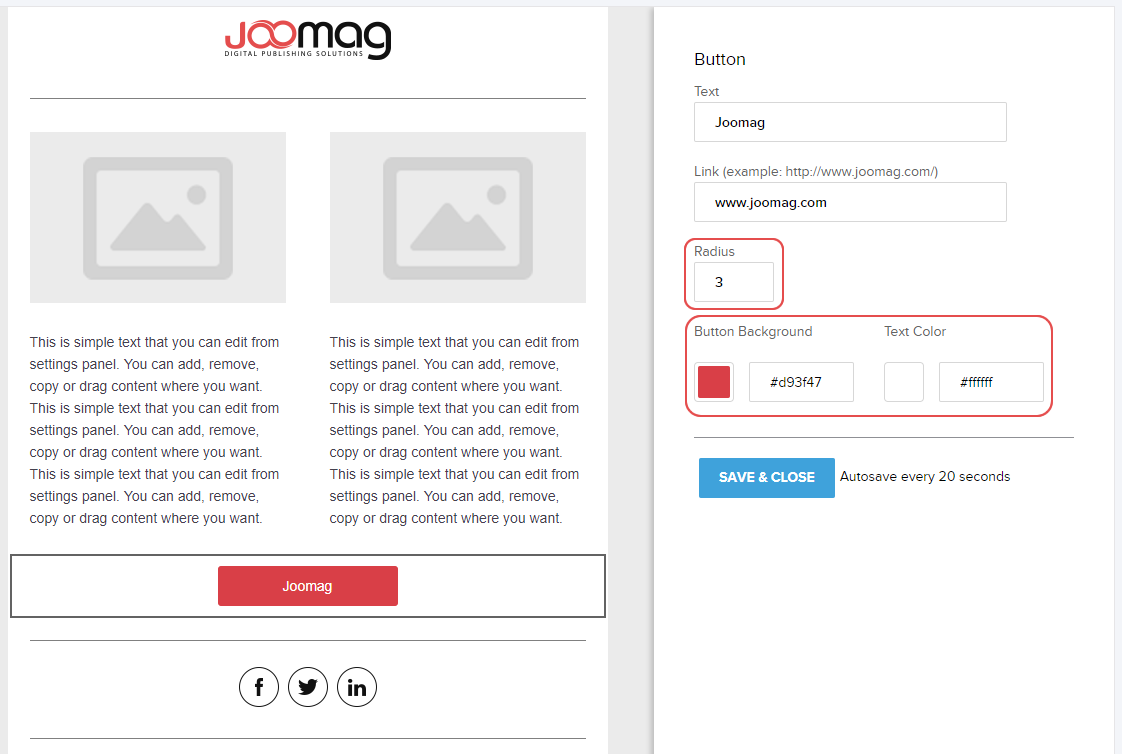 Save your work when you're done!
Did this answer your question?