Add text to your email templates Alla Poghosyan
There can hardly be an email without a text message, right? That is why "Text" is the first content block in our template editor. Adding text to your template is simple and quick. Here is how you can do that:
1. Find Text among other content blocks of the Email editor.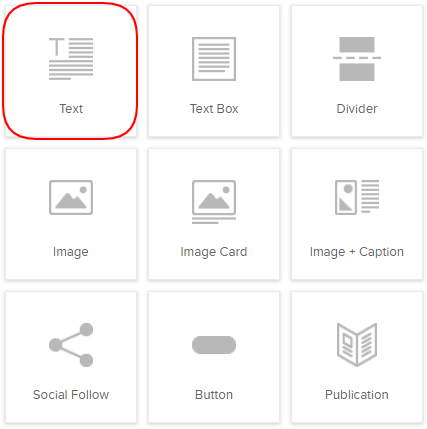 2. Drag and Drop the Text wherever you wish.
3. The Text Editor Panel will expand automatically on the right side of the page.
Add your text and then edit it as you wish. You may change the style, size, alignment of the text, insert numbered or bulleted list and also you may insert links, images, tables, lines, etc.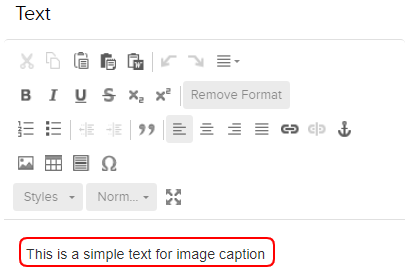 Note: The Autosave function saves your work every 20 seconds and this action cannot be undone.
4. After finishing click the Save & Close button.

Edit, Clone, Remove
Any content block inserted from the Email Editor toolbar has three icons:
1. Click the Edit button whenever you want to change something in the selected content block settings.

2. Click the Clone button when you want to make a copy of a content block you have created.

3. Click the Remove button when you want to delete the content block you no longer need.

If you need to add more content blocks and fill them with information just Drag and Drop the Text tool wherever you wish and edit it again on clicking the Edit icon.
Learn how to work with other tools of Email Editor.
Did this answer your question?