Add or delete contacts in the CRM Alla Poghosyan
Joomag's CRM enables you to manage your contacts easily. You can import and export lists of contacts, as well as manually add and delete the contacts.
Here is an article on how to manually add and delete contacts from CRM.
Add manually
1. Click the CRM button on the left sidebar.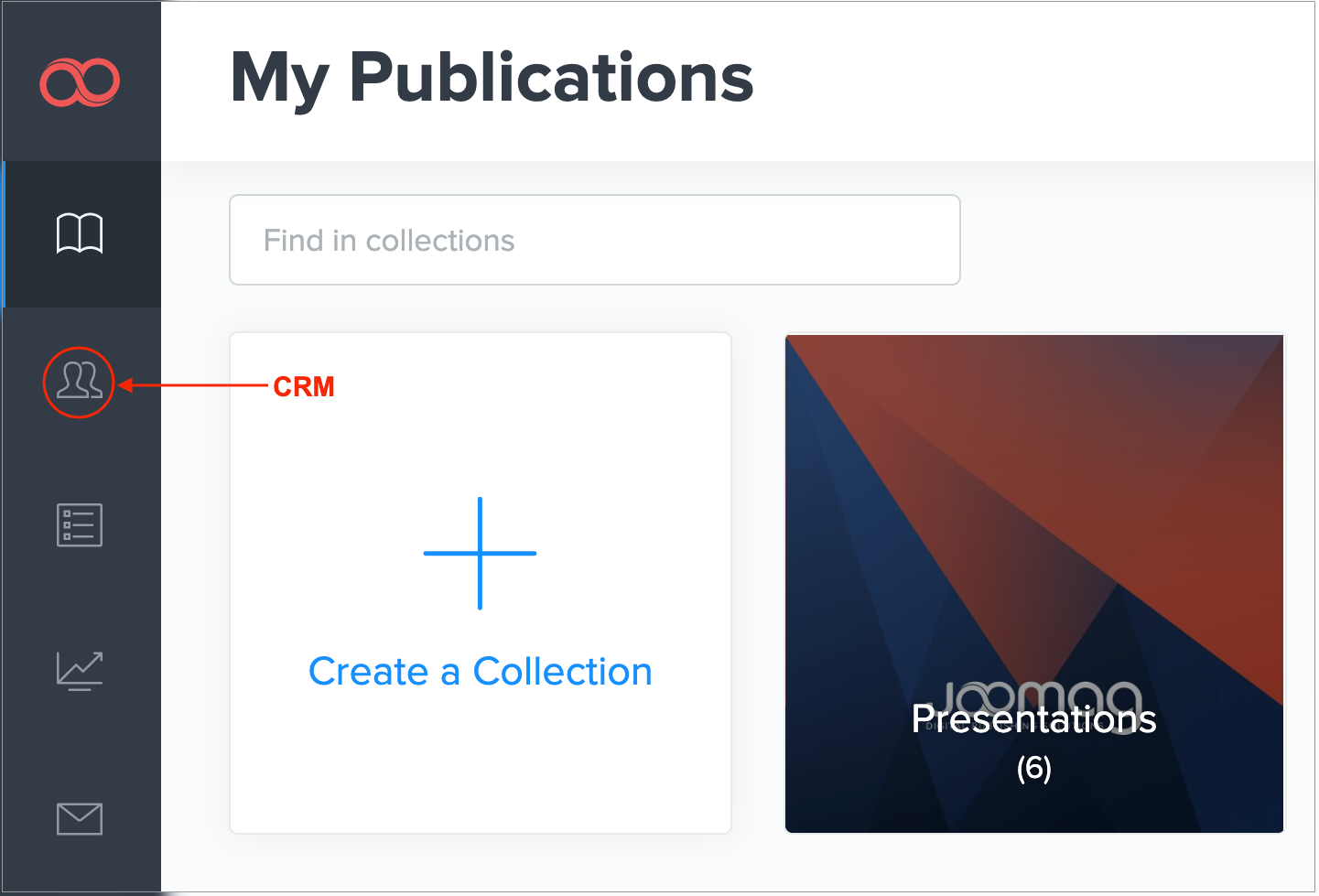 2. Click the Add Contacts button.
3. To manually add contacts, click the Manual button, expand all the fields, and fill in the necessary information.
Note: The only required field is the email.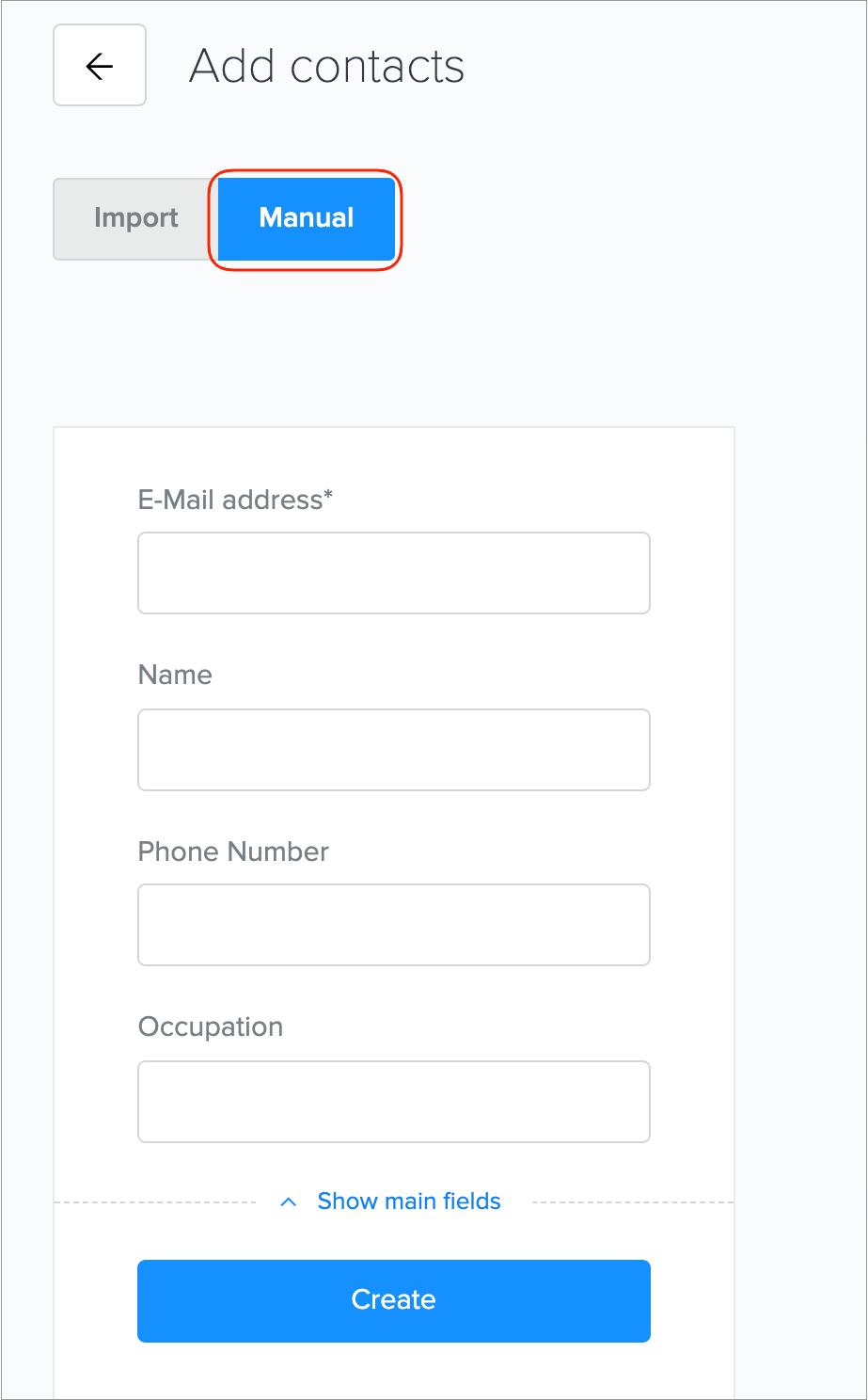 4. When you are ready to add your contact details, click the Create button.
Add as many contacts as you'd like and click Done.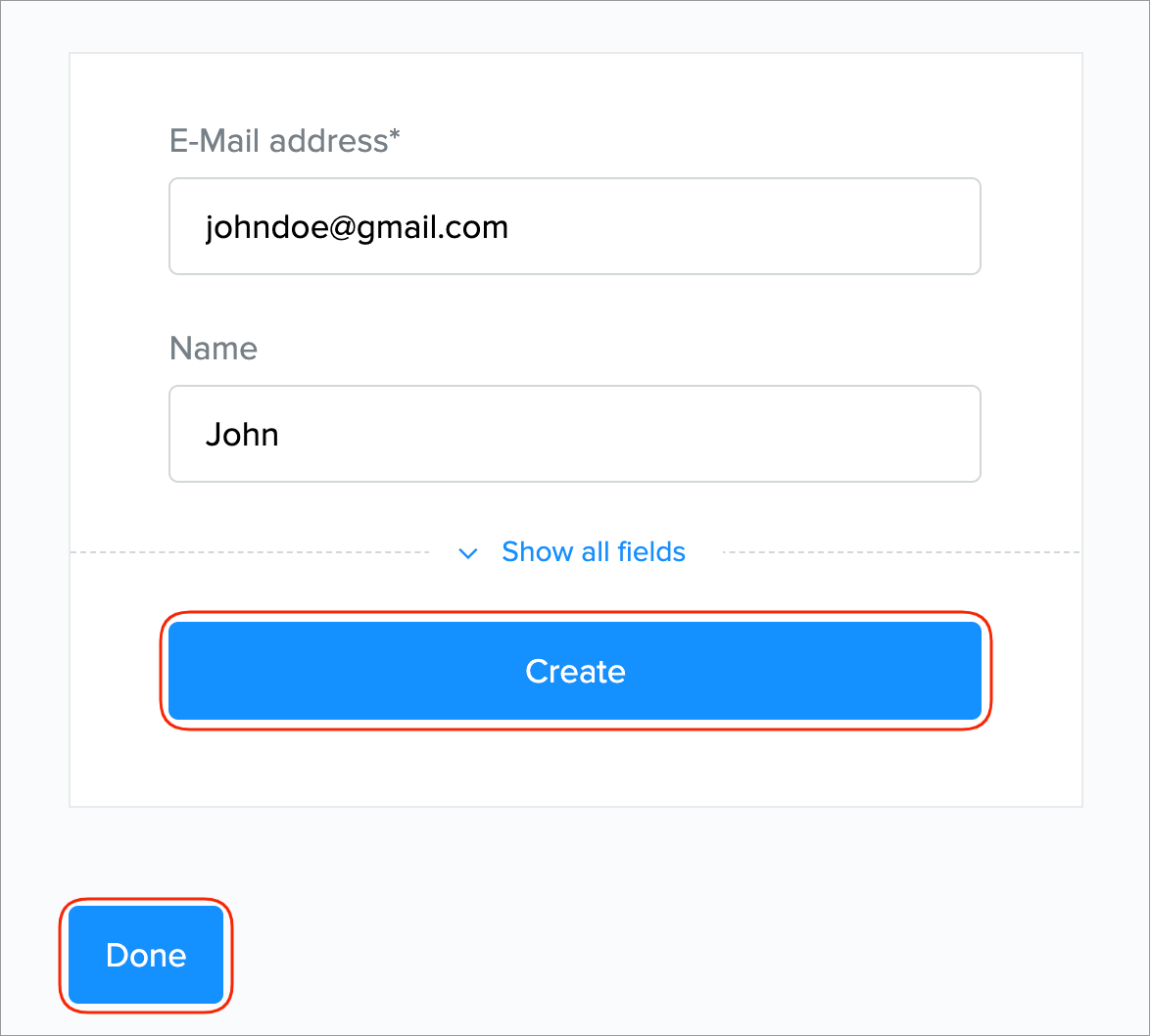 Learn more about importing contacts to the CRM
Delete contacts from the CRM
To delete a contact from the CRM, follow these steps:
1. Go to the CRM section on the left sidebar.
2. Select the contact you want to delete.
3. In the Actions drop-down menu, select Delete.
Warning: The action cannot be undone.
4. Check the box to confirm the action and click the Delete Contacts button.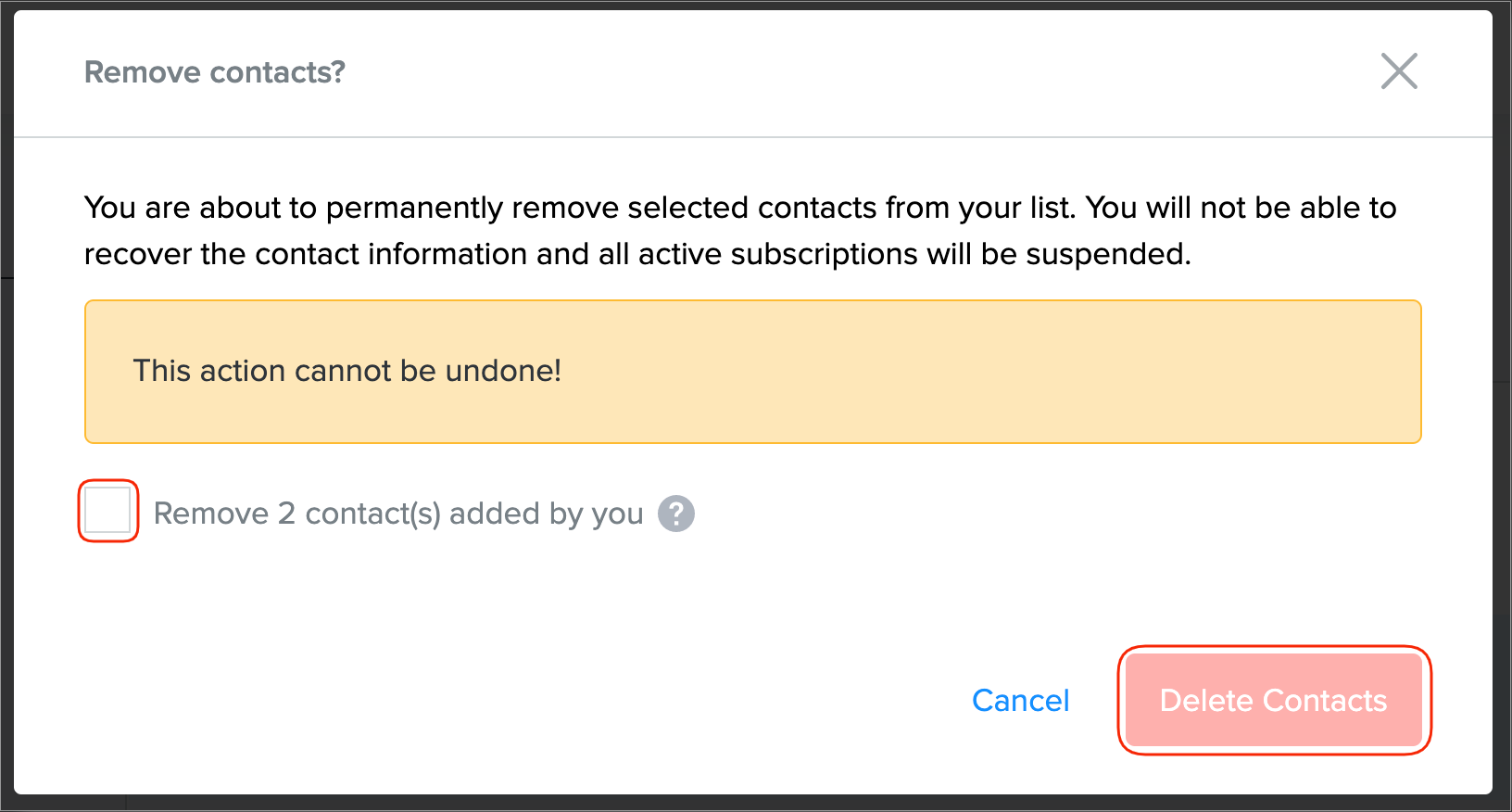 Note: You can also delete a contact from the Contact details section.
Did this answer your question?