Standard Email Template Editor
Add a clickable picture to your email template
Using multiple content blocks in the Email template editor enables you to customize the templates in the most interesting and efficient ways to launch successful email campaigns. Here's a simple guide to help you add a clickable picture in your email template.
1. Find Text among other content blocks of the email editor.
2. Drag and Drop the Text wherever you wish.
3. The Text Editor Panel will expand automatically on the right side of the page. Click the Picture icon.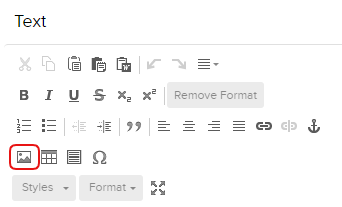 4. Insert the link of a picture or browse it from your computer.
5. Set up the resolution, borders, and spaces of the image and preview it. Click OK when you're done.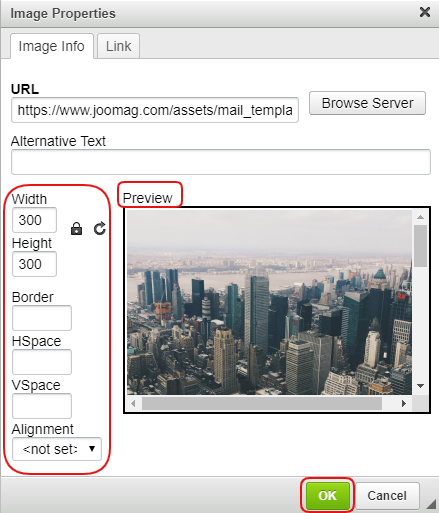 6. Now that you've added the picture, click the Link icon.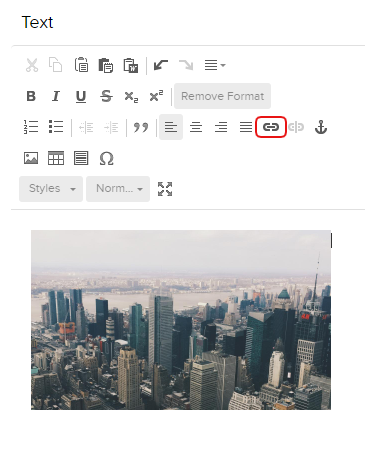 7. Insert the URL and click OK.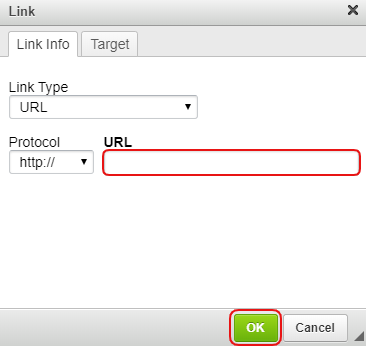 Important: Make sure that the Link Type selected is URL.
8. Don't forget to Save & Close your template.

Did this answer your question?