View sales statistics
When selling your content it is essential to have tools to monitor the sales statistics. Joomag provides you with one. To check your sales follow the steps below:
1. Click the Sales Statistics button from the left sidebar.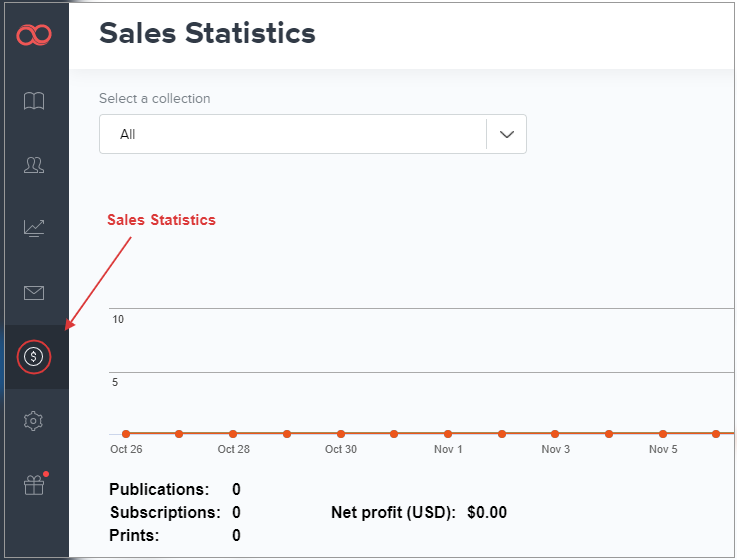 2. Select one of your collections from the dropdown menu.
3. Pick a date range on the right side of the page and filter the statistics according to the established date.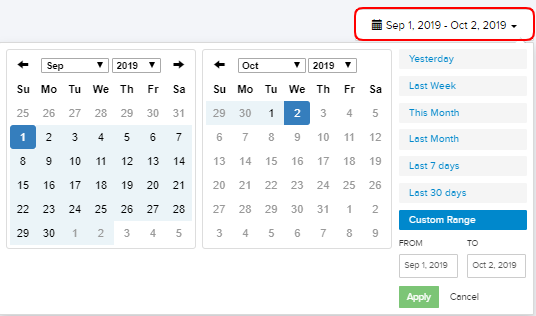 4. You can also filter the sales statistics of your publication by the profit type (single publication, subscription, print order), and the profit source (Web, Android, iOS Application).
Joomag blog: Your sales figures denote your success as an online publisher in more ways than one. Check out more about Joomag's sales statistics in our blog.
Did this answer your question?