On Joomag's Newsstand, you can subscribe to publications. Some publications may be free, but some publishers set up different subscription plans. Use the following guideline to subscribe to a free publication:
Note: For paid publications, see Buy a publication subscription.
1. On the Newsstand, click the publication you want to subscribe to.
2. Click the Subscribe button on the opened page.
Important: If you don't see the icon there, it means the publisher disabled this functionality.
Tip: You may also subscribe by opening the publication to read it, and then clicking the Subscribe button on the left sidebar.
3. A pop-up window may appear for subscribing. Enter all the required information into the corresponding fields and click the Subscribe For Free button.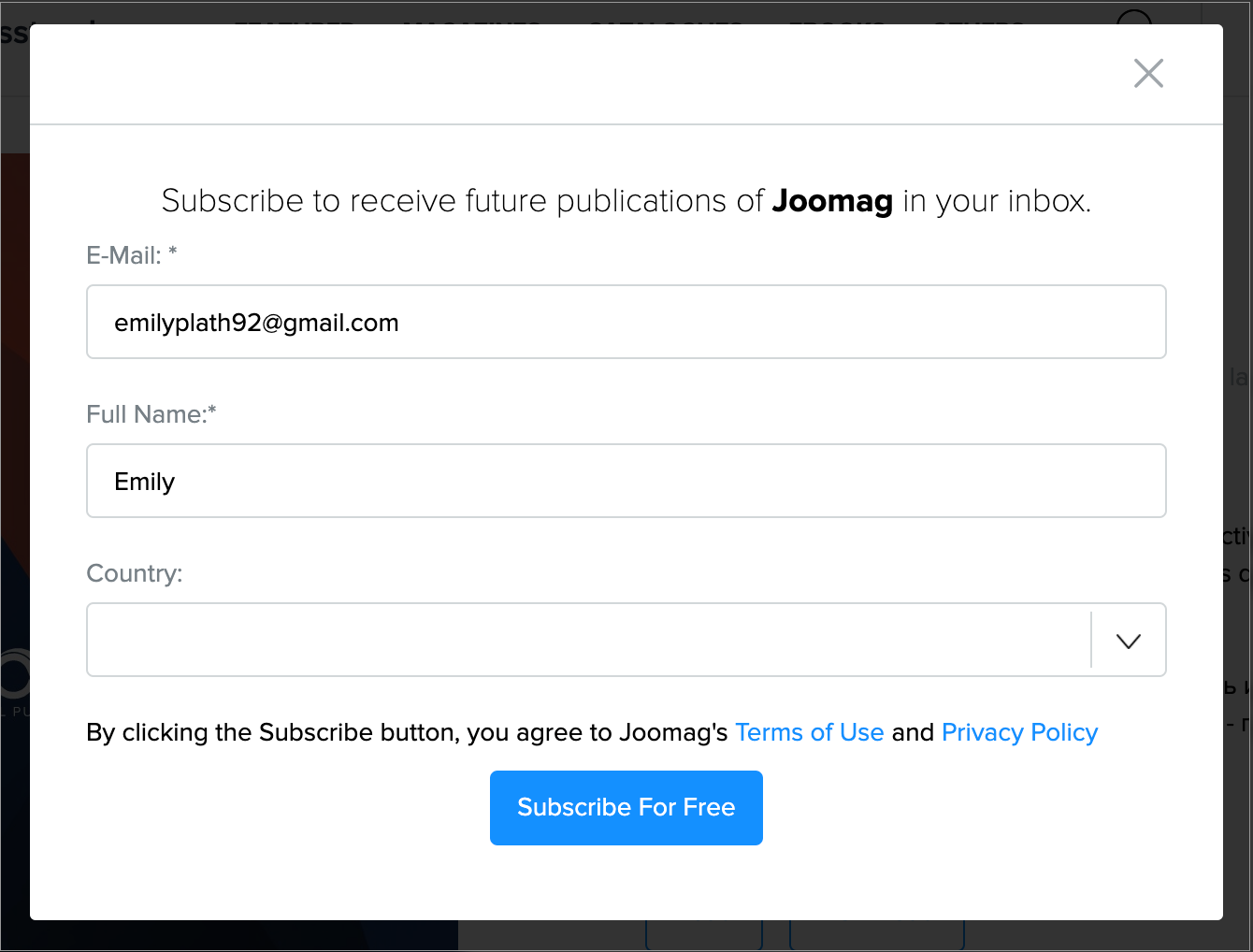 Important: The fields differ based on the publication.
4. Once you subscribe, a pop-up appears with a message indicating that you successfully subscribed to the publication.

That's it. You can access the publication from My Library. When a new publication is published, it will automatically be added to your library.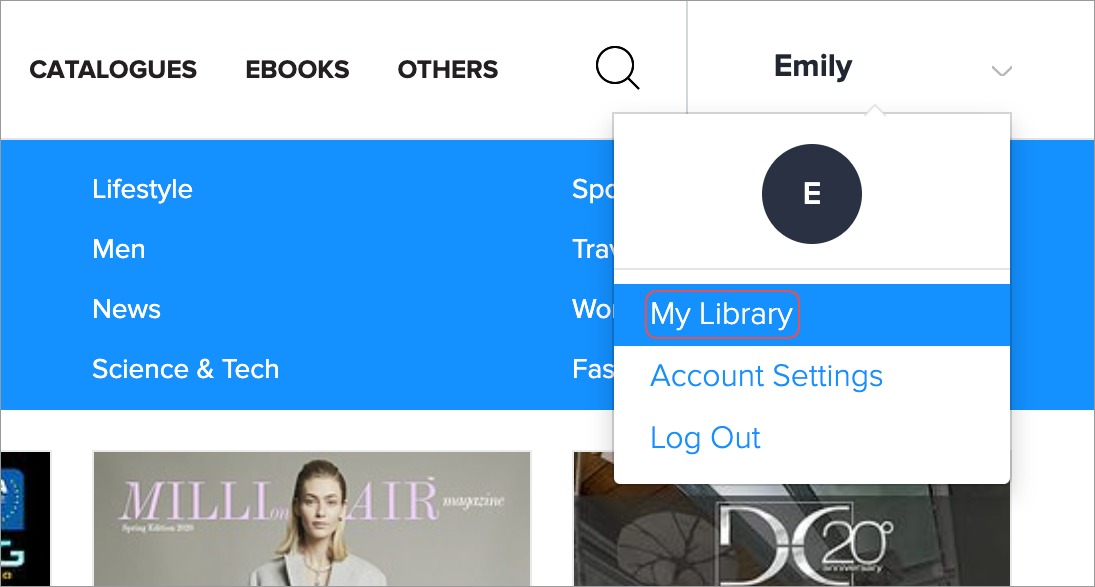 Important: In case you don't have a Joomag account you will receive the publication and all the new ones via email.

Joomag help: Learn also how to Buy a specific publication of the collection.
Did this answer your question?