Share the current page of the publication
If you wish to share a specific page of your publication with your friends from the publication viewer, follow these steps:
1. Open the publication you wish to share.
2. Proceed to the needed page.
3. Click the Share button of the left sidebar. Choose the Current Page option.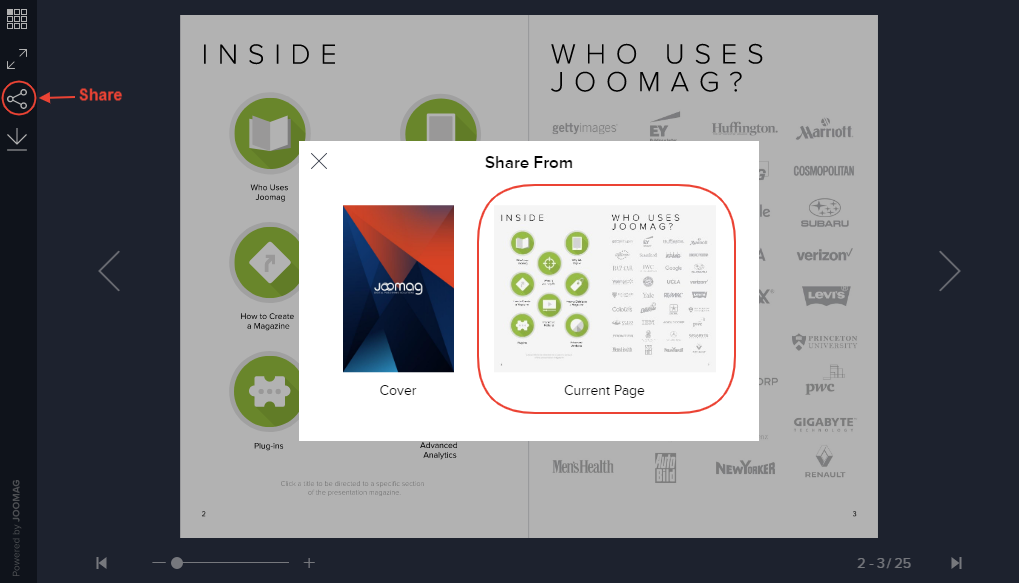 4. Choose among the social networks the one you need and share it, or you can also email it. You may also copy the direct link of the current page by clicking the Copy URL button.