Set up webhook for Publications
To set up webhooks for the Publications follow the steps below:
Important: Make sure your IT team works with webhooks.
Go to the Settings from the left sidebar.

Proceed to the Integrations section and scroll down the Webhook.

Joomag provides its own set of webhooks for the Publications: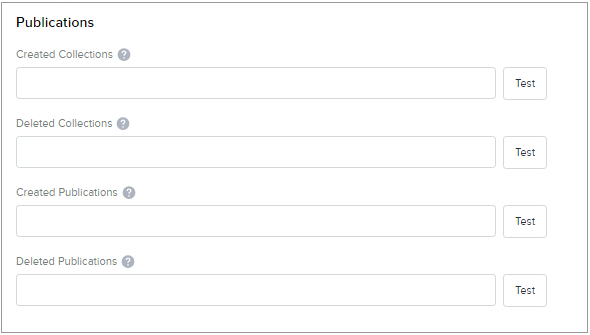 Created Collections: a new collection is created.

Deleted Collections: a collection is deleted.

Created Publications: a new publication is created in a collection.

Deleted Publications: a publication is deleted from a collection.
4. After filling the URL click the Test button to get validation.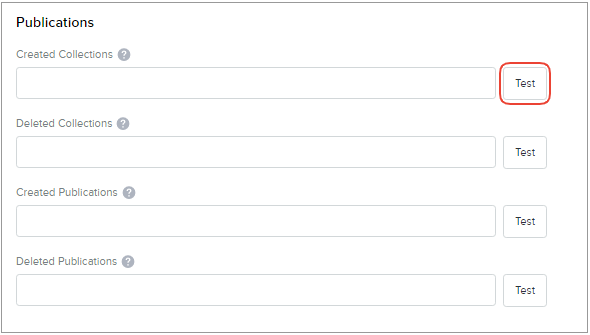 5. Once you're done, click Save changes.
Did this answer your question?