Managing Reader Account Data
Set up the Default payment method for a reader account
Joomag provides its readers with a flexible system of payment methods meaning that you can add debit and credit cards, link your PayPal account, and set a default payment method. The default payment method is the first to be used when purchasing something on Joomag.
You should have at least two valid payment options to be able to set the default one. In case you have just one payment method it will automatically be marked as default.
Note: In case you do not have a sufficient amount on the default payment method, the next linked payment method will be used instead.
To set the default payment method, follow these steps:
1. From the top right dropdown menu select the Account settings option.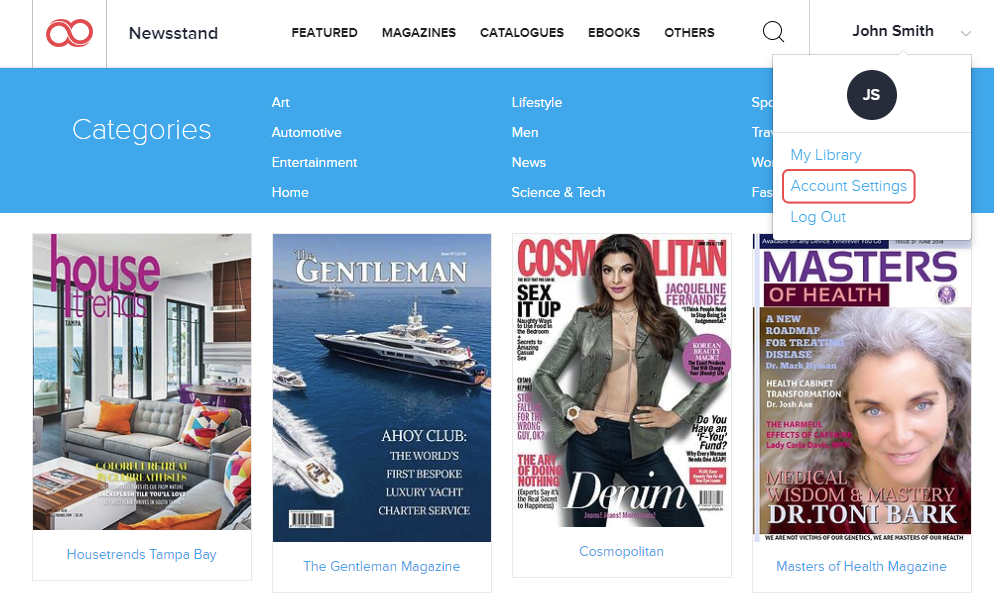 2. Go to the Payments tab.

3. Choose the payment method you wish to mark as default and click the Setting button on the right corner.
4. Click the Set as default button.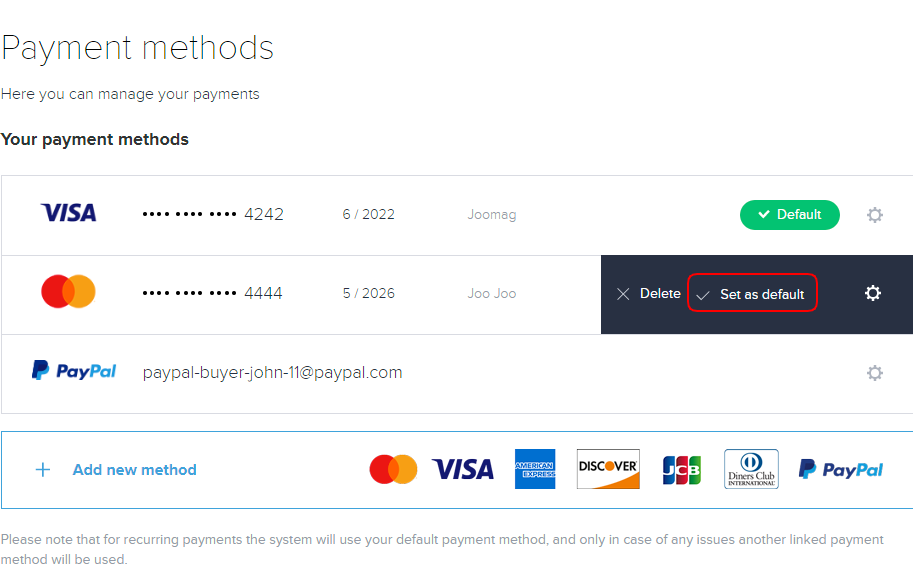 There you are, now you have set a default payment method!
Did this answer your question?