Congrats on purchasing a branded mobile application! If you plan to have paid content in your mobile app, the in-app purchases for each product should be set up in the Apple Console and linked to the corresponding item in your Joomag account.
Here's how to set up in-app purchases for single publicationson Apple Console.
1. Go to https://appstoreconnect.apple.com and log in using your Apple ID.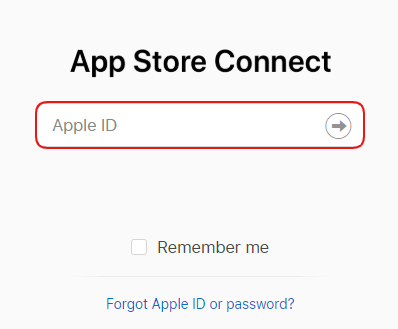 2. Go to My Apps from the dashboard.

3. Choose the app for which you want to set up in-app purchases and go to its Features tab.



4. Choose in-app purchases on the left sidebar and click + to add one.
5. Select the type of in-app purchase you want to create. For single issues mark the Non-Consumable option and click Create.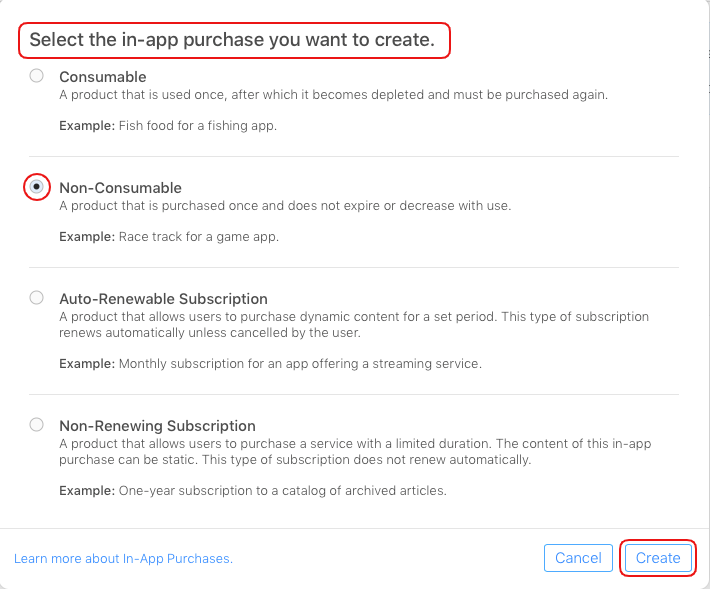 6. Insert the Reference Name and product ID.

Reference Name is the title of in-app purchases product visible only to you. Choose something you'll easily understand and remember.

The Product ID is the unique string used to identify every product you wish to sell on your application. It consists of the prefix you've received (the bandle ID) and the item specification.
Tip: If you're not sure what your prefix is, feel free to contact support@joomag.com
Warning: It is absolutely necessary that the Product ID in your App Store Connect coincide with that of your Joomag account.
7. Make sure your new product is available for sale and the box is checked.

8. Set the price for your product by choosing one of the Tiers. Check All Prices and Currencies to see the cost in different countries.

9. Insert the App Store Information. Provide a Display name and Description for your product that will be visible to customers when making an in-app purchase.
10. Finally, you'll need to enter the Review Information, such as a product screenshot and notes for review, if necessary.
Tip: You can use one screenshot and re-use it for every in-app purchase setup. See an example below.
Click Save on the right upper corner when you're done.
11. Once you've done the above-mentioned steps, Submit your product for review on the right upper corner and wait for confirmation from Apple.

Did this answer your question?