Set up collection subscription
To set up subscriptions for your collection, follow these steps:
Make sure you are logged in to your Joomag account.
1. On the My Publications page, open the collection you wish and click the Subscription button from the Actions tab.
2. Choose any of the following three options:
No subscription: The option is recommended for ebooks and documents.

Free subscription: The option is for readers to subscribe and receive future publications of your collection without charges. Get more info about creating a free subscription.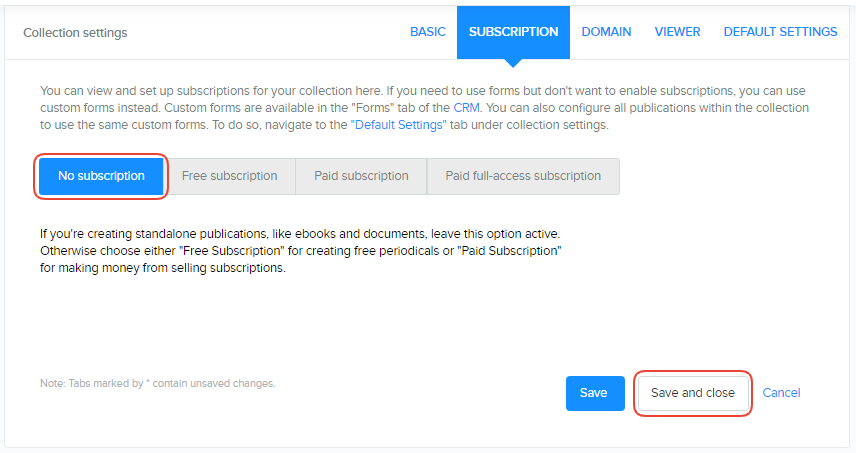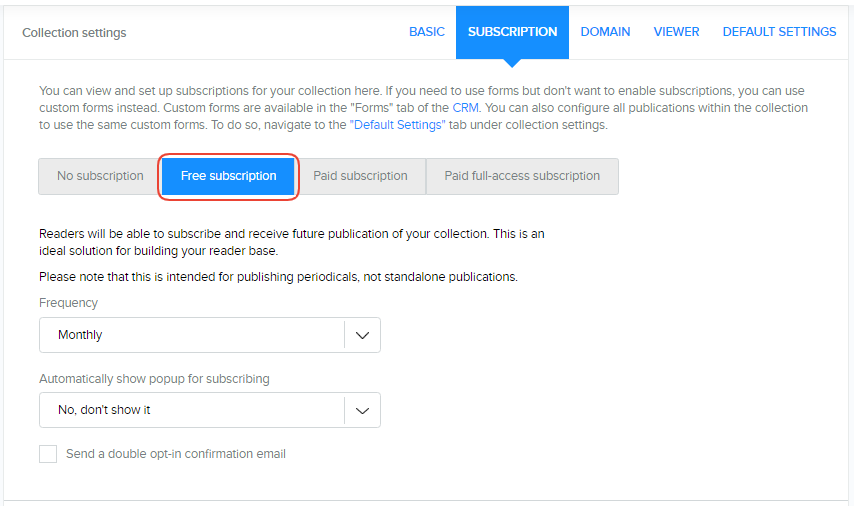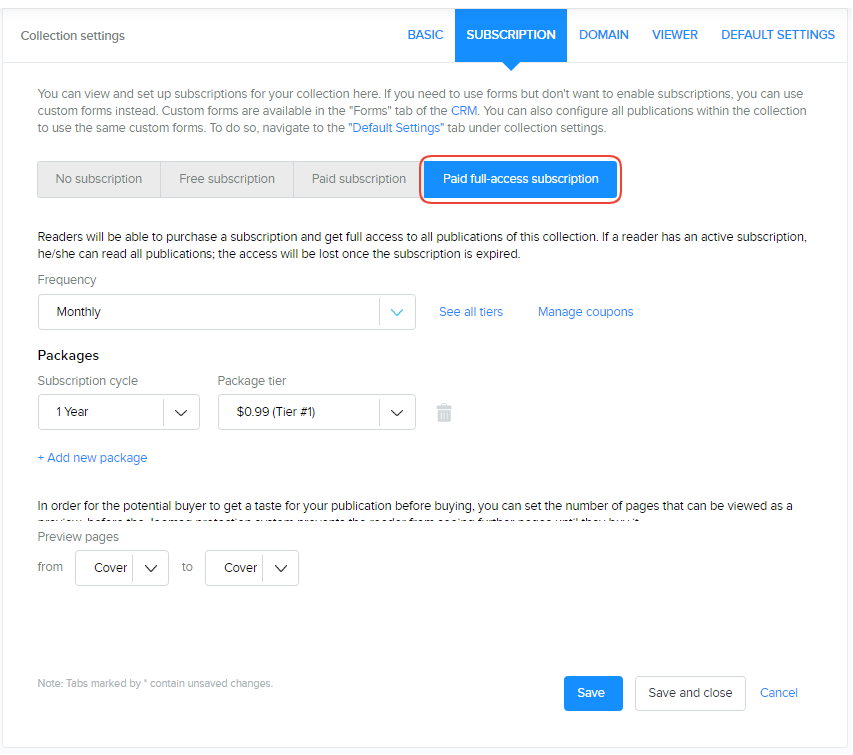 Important: To allow your readers to subscribe to your collections and receive upcoming publications you need to make them Live.
Did this answer your question?