Set the default payment method
Joomag provides its users with a flexible system of payment, meaning that you can have as many payment methods as you'd like and manage them easily. To ease the process, you can choose a default payment method, which will be used first to make automated recurring transactions.
Tables can't be imported directly. Please insert an image of your table which can be found here.
Note: If the system cannot withdraw the amount from the default payment method, the next payment method will be charged.
In order to set a default payment method you'll need to:
Go to Account Settings from the left sidebar.

Go to the Payments section.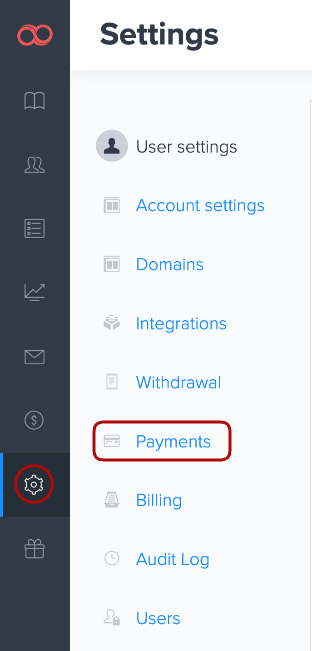 3. Here's the page you'll see. Click the Settings icon on the right corner.

4. Choose Set as default option.
Did this answer your question?