You can deliver a single publication of your collection to specific contacts and/or a list of contacts by following these steps:
1. Click the Email Marketing button on the left sidebar.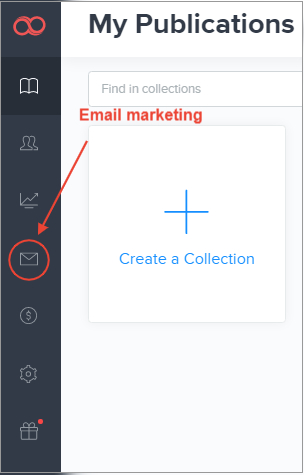 2. Click the New Campaign button.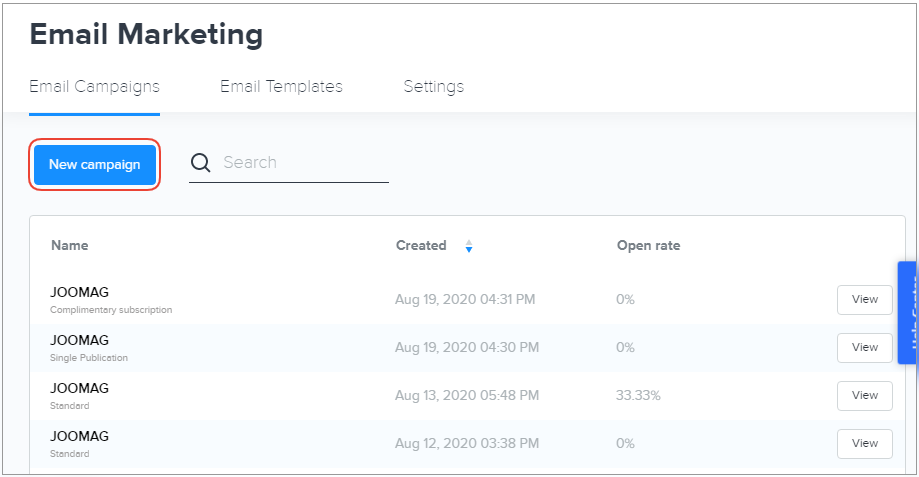 3. Click the Single Publication button.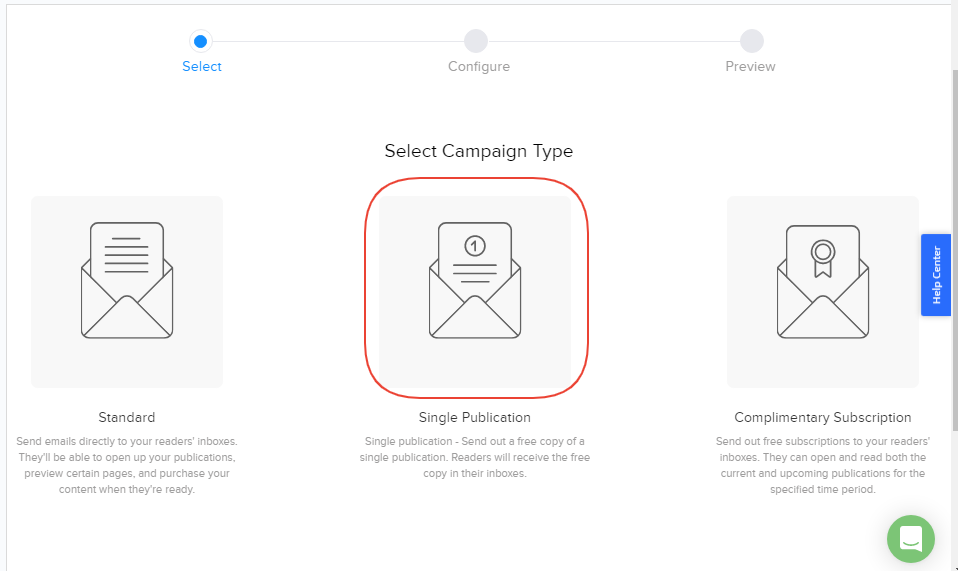 4. Enter all the required information.
Name: The internal name of the campaign, which is not visible to the recipients.
Publication: Select the publication which you wish to send to your readers via email campaign.
Note: Make sure the publication you're sending is Live.
Mail subject: The title specified here should tell the recipient what the message is about. This will be displayed next to your name, the first thing the recipient sees.
From name: Let the subscriber know who the email was sent from.
Tip: It's much better to use a company or brand name over an individual person's name unless that person is the brand.
Reply-to email: You will get the replies from your recipients in the email address specified here.
Send to: Here, you can select both the list of contacts and separate contacts you wish to send the campaign to.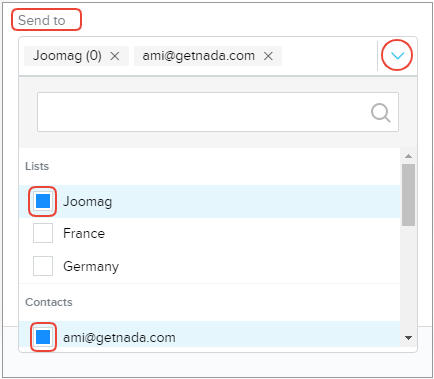 Note: Learn more about creating a contact list.
Don't send to: Here, you can select both the list of contacts and separate contacts you wish not to send the campaign to.
5. When you're done click the Preview button.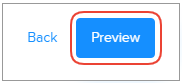 6. Check if everything is alright, click the Start button.
7. Confirm that you want to start the campaign in the pop-up.

8. Now you're redirected to the processing page. It will take about 10 seconds to deliver all the messages.

Congrats! You are ready to send single publications to your contacts!
Did this answer your question?