There is an option to schedule the publishing so that the draft publication goes live automatically on a specific day.
You select the desired date and the publication goes live on the selected day at 00:01 UTC.
Note: This option is available starting from our Grow plan.
For scheduling the publishing day of your publication, do the following:
1. Select the publication you wish and click the Go Live button.

2. Click the Calendar button to set the date for publishing.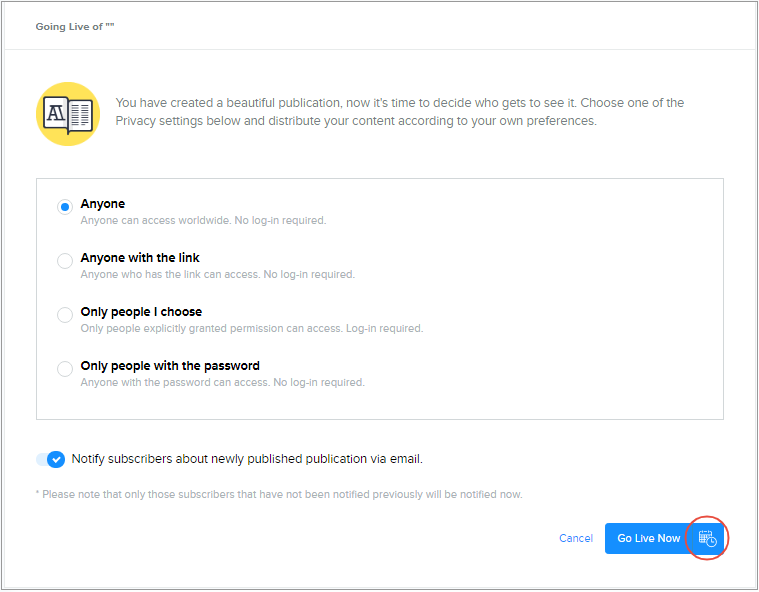 3. Choose the date to schedule the publishing.
Note: Not only days, but also months and years are clickable in the calendar.
That's it! Now, your publication will go live on the selected date at 00:01 UTC.
Editing scheduled publication time
You can change the scheduled publication date in the following way:
1. Click the Calendar button of the publication.
2. Select the date you wish and confirm the changes.
Click the Remove Scheduling button to cancel the scheduled publishing.
Joomag blog: A content calendar helps publishers to organize and manage the many stages of content publishing and develop their editorial strategies. Check Joomag's content calendar checklist!
Did this answer your question?