Replace the PDF file of your publication with a new one for downloading only
Replace the PDF file of your publication with a new one for downloading only Alla Poghosyan
This option allows you to replace the PDF file of the publication for readers to download. This feature allows you to upload the desired PDF file for a specific publication. The PDF may actually differ from the digital version.
Tables can't be imported directly. Please insert an image of your table which can be found here.
Note: If you export a new PDF version of your publication after replacing the PDF file the latter version will be lost. The readers will download the latest exported PDF file of your digital publication.
1. From My Publications page open the publication you wish and click the PDF icon of your publication.
2. Upload the PDF file for downloading and click the Done button.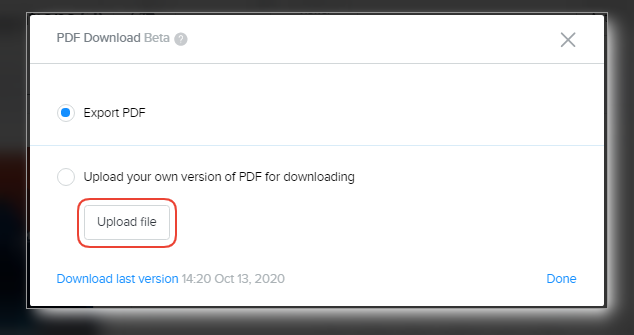 After this, your readers will be able to download the PDF file you have uploaded for them.
Did this answer your question?