When signing up with a Joomag account, you have the option of creating a limited number of publications with it. And what should be done when you exceed your publication creation limit?
In this case, you can purchase an additional publications package to increase the number.
After making sure you are logged in to your Joomag account:
Go to the Account settings and click on the Billing.

Find Publications and click the Upgrade button.

Choose the package that allows creating the needed number of publications

and click Proceed button.

You are one step away from purchasing the publications package. Either enter your billing information or use the payment method linked to your account to make the payment.

When purchased you will receive a confirmation message.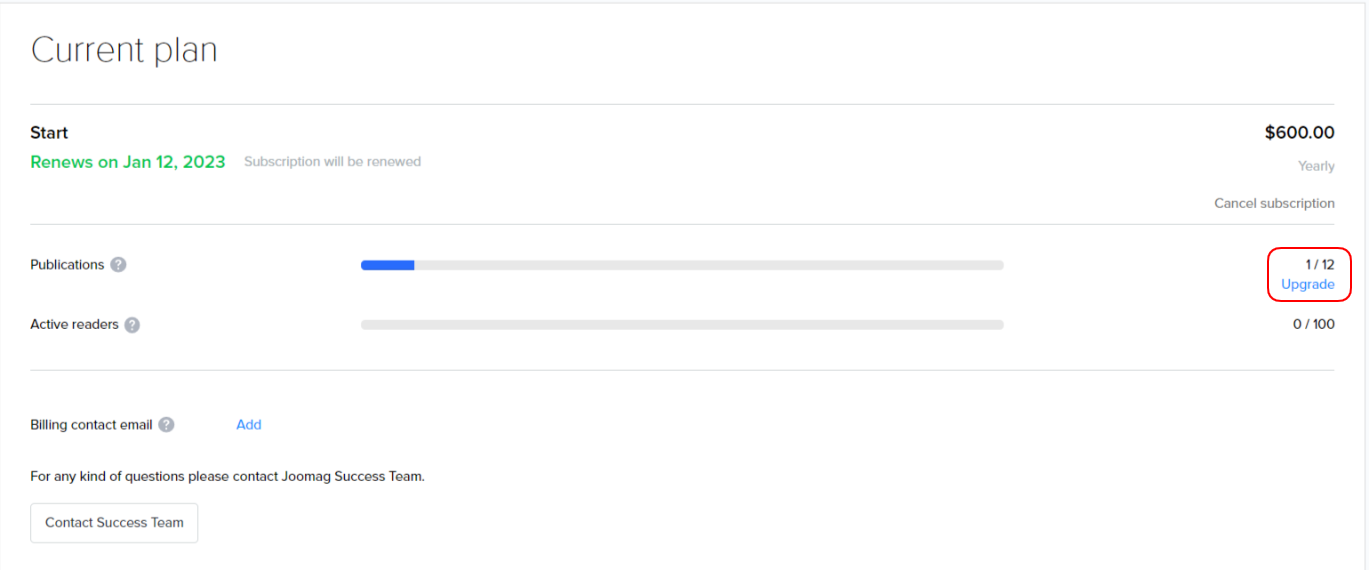 Tables can't be imported directly. Please insert an image of your table which can be found here.
Note: Once you purchase the additional publications package the billing cycle starts from that day and is being merged with your current active premium plan subscription cycle. Once your premium plan subscription renews the active readers package will be automatically renewed along with it.
Also: If you exceed the limit available with the purchased package you will need another one.
In case of any questions related to account upgrade click the button below:
Did this answer your question?