Place a SoundCloud track in a publication
Follow the guideline to place a SoundCloud track in your publication:
1. Click the SoundCloud icon on the left sidebar.
2. Enter the URL of the track, and then click the Add to page button.
3. Move the element to the place you wish and drag its corners to resize it.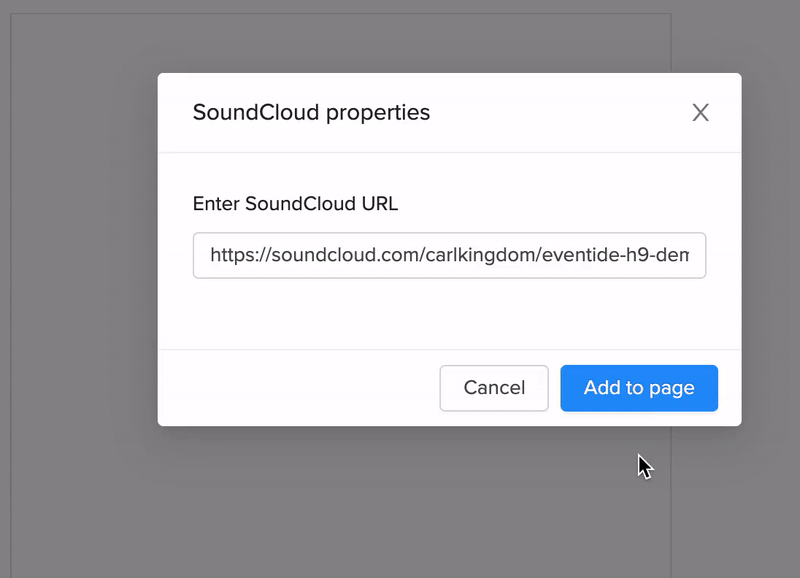 4. Save the page, and you're done!
Did this answer your question?