Notify readers about the newly published publication
Notify readers about the newly published publication Alla Poghosyan
The readers that have subscribed to your collection, will probably be interested when you make Live a new publication. That is why you can notify them about the new publication via email. You can as well disable this option.
Here's how to do that:
1. From My Publications page open the collection you wish.
2. Choose the publication you want to publish and click the Go Live button.
3. Here's the page you'll see. The "Notify subscribers about the newly published publication via email" option will be activated by default.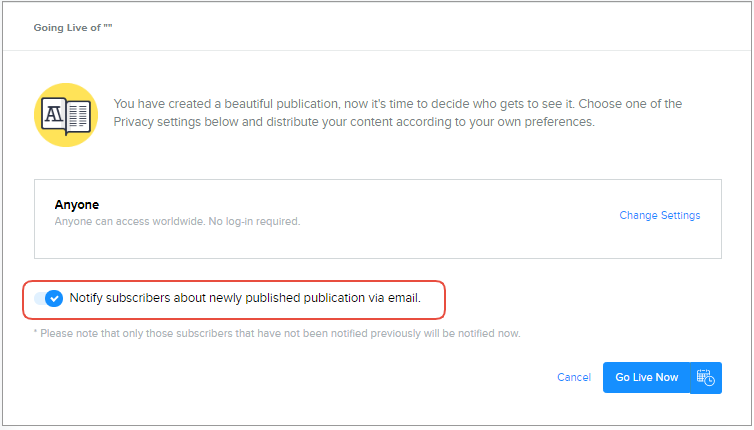 Note: This option is only available when the publication has active subscribers.
4. In case you don't want to send an email notification to your readers, disable this option and proceed with publishing.
There you go! Now you know how to send an email notification about a new publication to your subscribers.
Did this answer your question?