Navigate the publication
To navigate the publication in the HTML 5 Viewer, follow the steps below:
1. Open the publication.
2. Slide right or left to go to the page you want
Page Overview
You can use the Contents option in the following way:
1. Tap to expand the Menu button and choose the Contents option.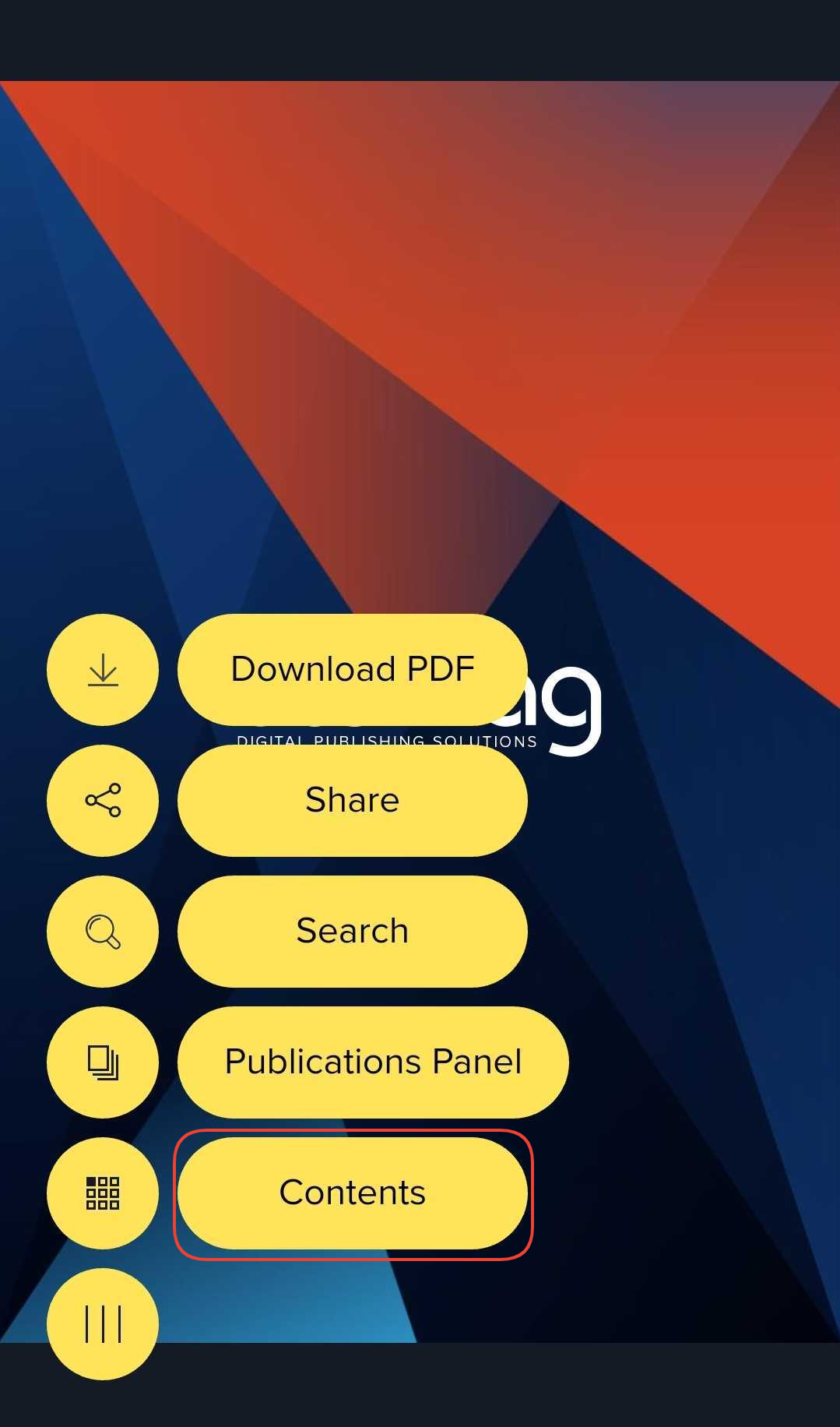 2. Scroll down to look through the pages of the publication and pick the one you need.
Did this answer your question?