For Custom/Branded Mobile Applications Development
Insert Product ID of a subscription in your Joomag account
It's great you already have a Branded Mobile Application. In case you've decided to set up in-app purchases, you'll be using a unique Product ID for each subscription you intend to sell.
You firstly need to set up in-app purchases for subscriptions on your Apple and Google Consoles.
Warning: It is absolutely necessary that the Product ID in your App Store Connect coincide with that of your Joomag account.
If you need to set up product ID for a single issue follow these steps:
1. From My publications page open the publication you wish.
2. Click the Edit Settings button of the publication folder.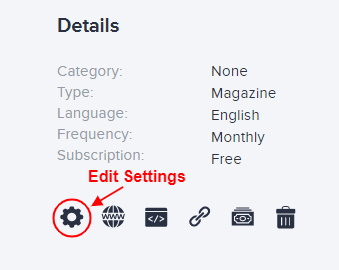 3. Go to the Subscriptions tab.
4. Scroll down, copy and Paste iOS and Android Product IDs in the respective fields.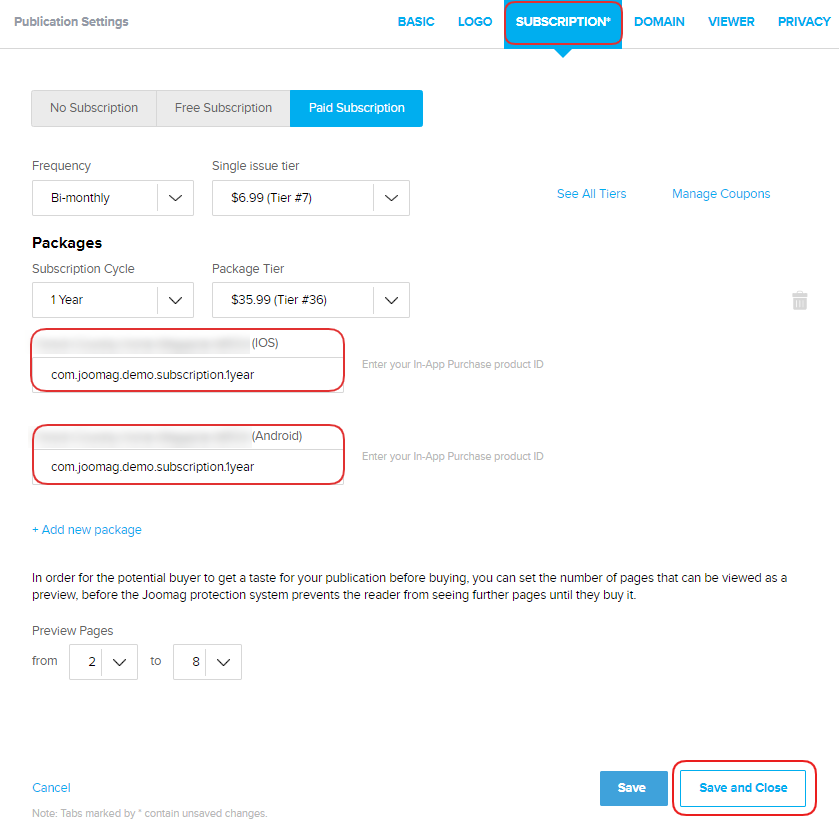 5. Double-check if the product ID corresponds with that of your consoles, and only when you're sure it does, click Save and Close.
Did this answer your question?