Importing contacts will facilitate the process, allowing you to add several contacts at once instead of entering them one by one manually. Use the following guideline to import a contact list to the CRM.
1. Click the CRM button on the left sidebar.
2. Click the Add contacts button.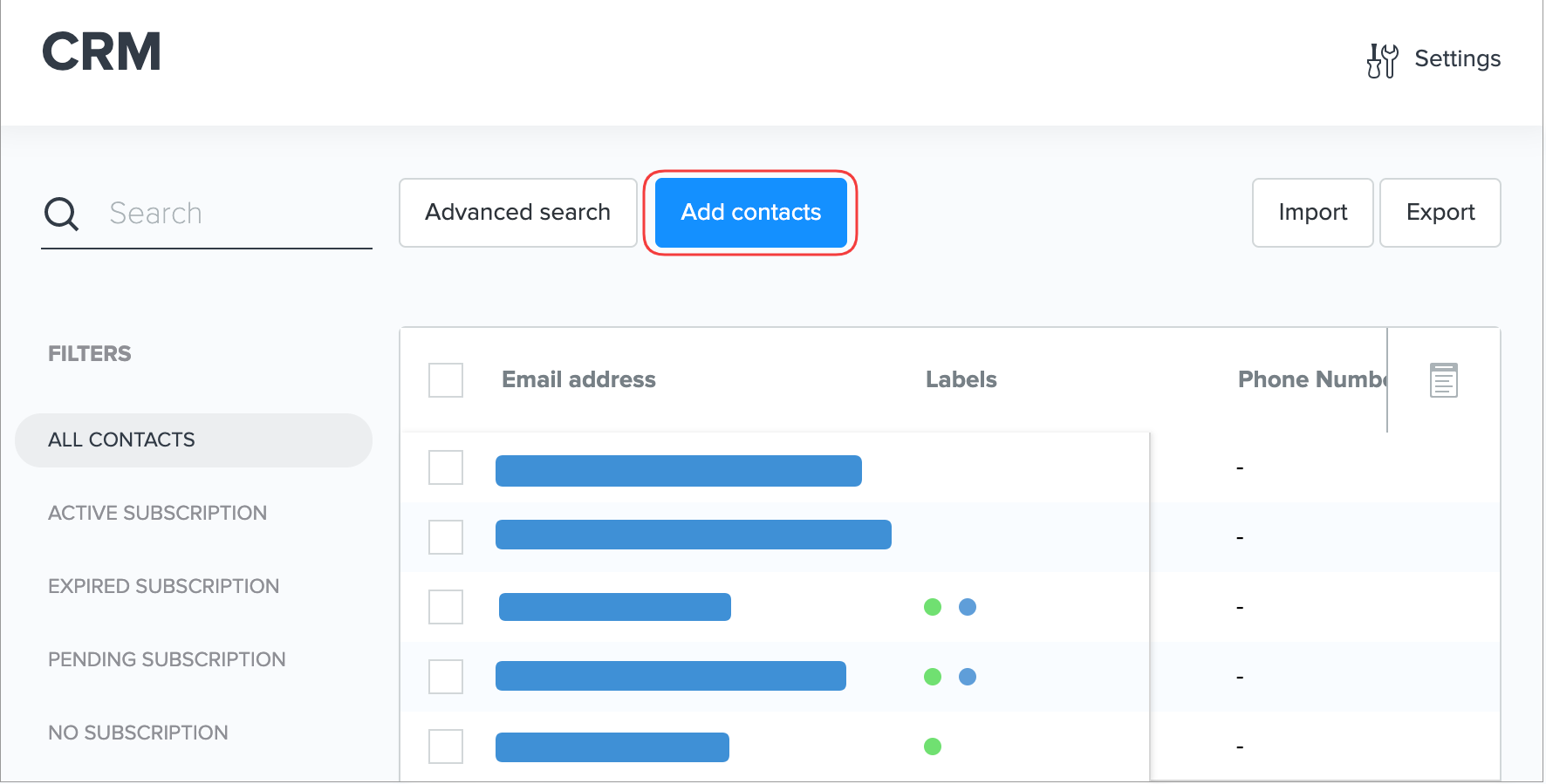 3. Click the Import button.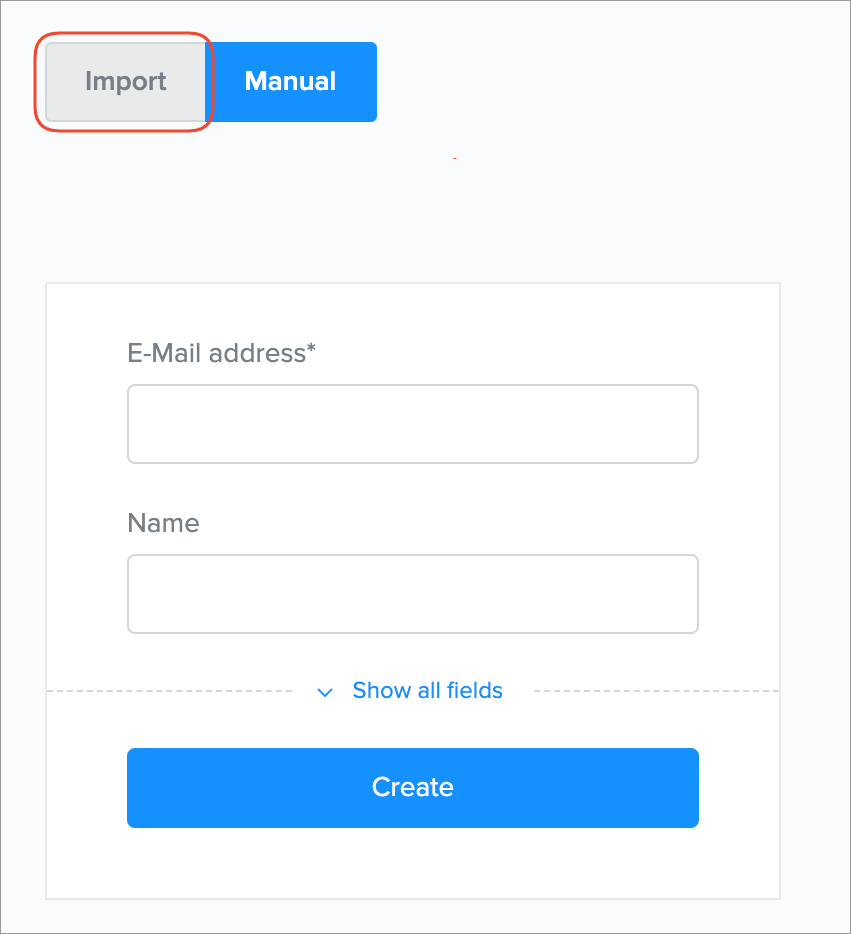 4. Drag the file to the designated place or select a file from your computer.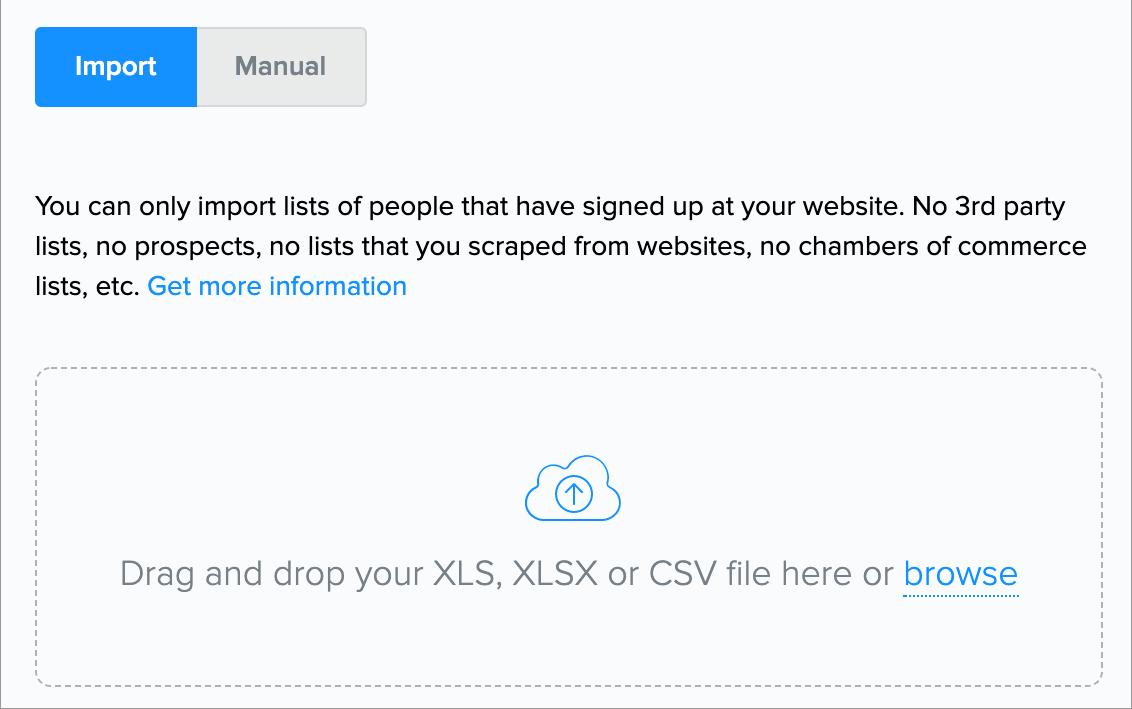 Note: You can only import XLS, XLSX or CSV files.
5. Add your contacts to an existing list or to a new list that you create if you want.
When you enter the name of an existing contact list, the Reset selected contact list checkbox gets activated. Selecting this option will remove all contacts from the selected list and import the new ones from the uploaded file. The contacts will not be removed from the CRM itself.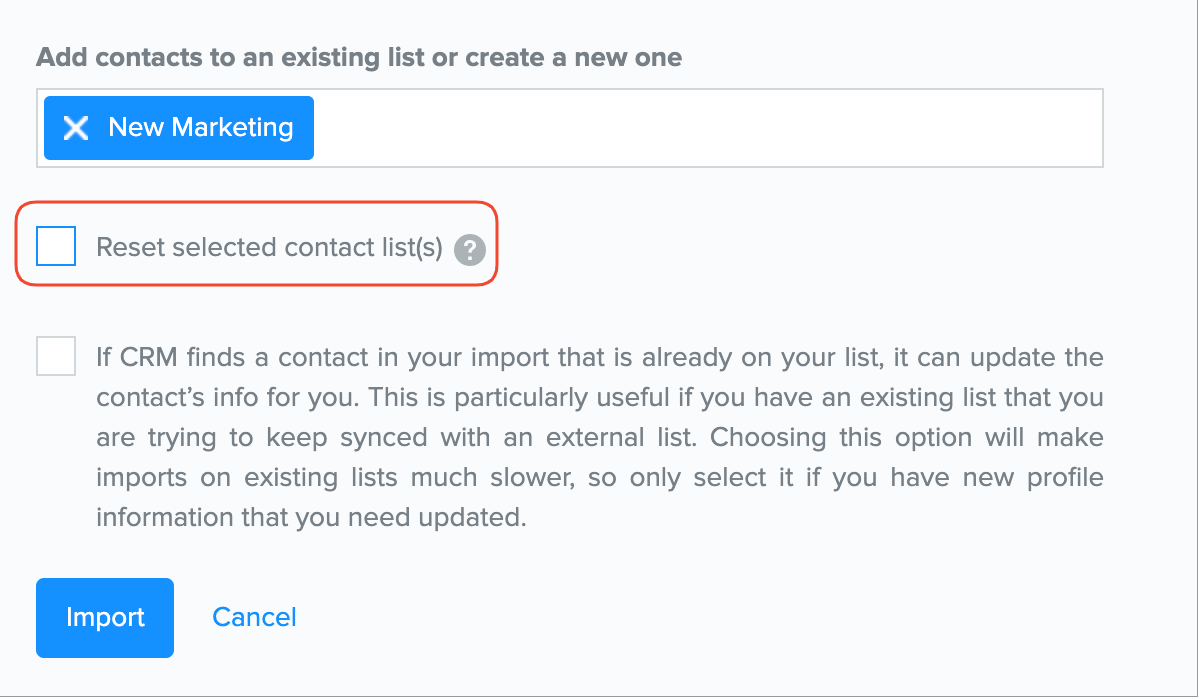 Note: Your previous campaign statistics will not be affected.
When importing a list, there may be contacts that already exist in your CRM. In order not to have repeated contacts, select the second checkbox shown in the picture. This is especially useful when trying to synchronize your CRM list with an external one.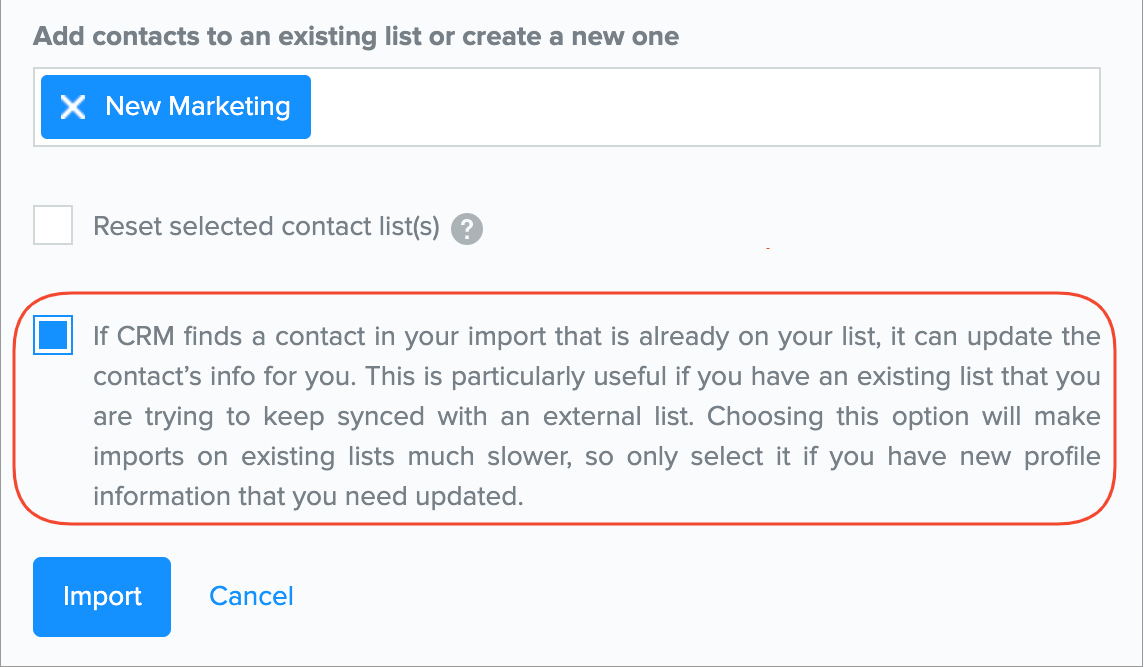 6. Click the Import button.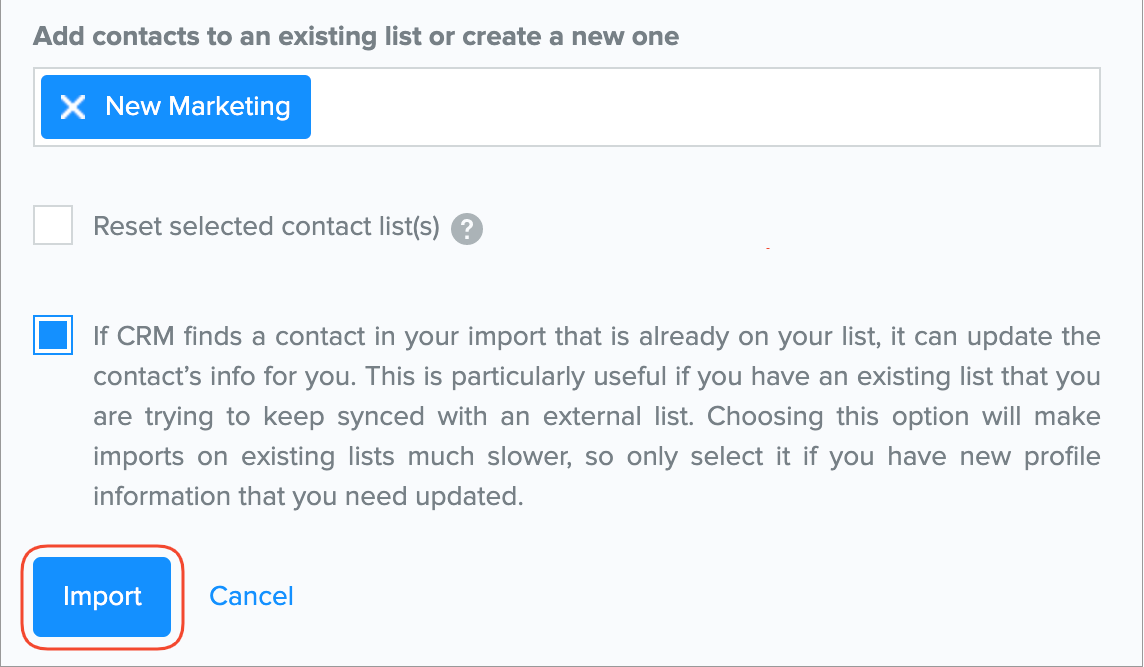 7. After successfully loading the file, match the columns of your uploaded list with the Joomag lists. You can skip the columns you don't need or create new fields for your columns if there isn't one that matches your criteria.
8. When you're done with all the changes, click Start Import.
Once the file is imported, you will see the results, including how many records were imported, how many records were duplicated, and how many records were invalid. You can also download the list of invalid records.
That's it! You can now send emails and subscriptions to your newly imported contacts.
Did this answer your question?