There are many ways of sharing your collection, such as distributing it on Joomag's Newsstand, sharing the link of a publication, sending out email campaigns. Joomag allows you to send a collection via CRM as well in case you have paid collections or ones with "Only people I choose" privacy option. To do so follow these steps:
1. Go to the CRM section from the left sidebar.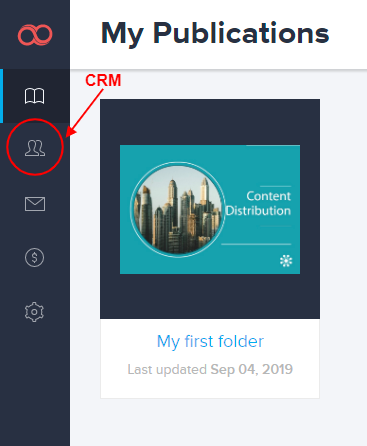 2. Select the contacts you wish to share your publication with an click the Access Granting button.
Tip: Check the first box to select all contacts.
Note: Chosen contacts will have a blue background.
3. From the dropdown menu, select the publication you wish to share.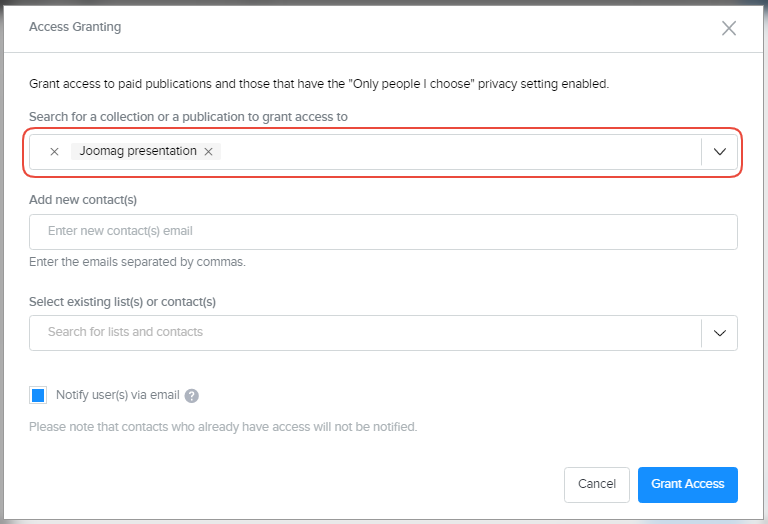 4. In case you wish to grant access to more contacts, manually input their emails or choose a contact/ contact list from the dropdown menu.
5. Click the Grant Access button and confirm your action by clicking Yes.
Note: Your readers will receive a notification about your publication via email. Uncheck the box if you do not want your readers to be notified via email.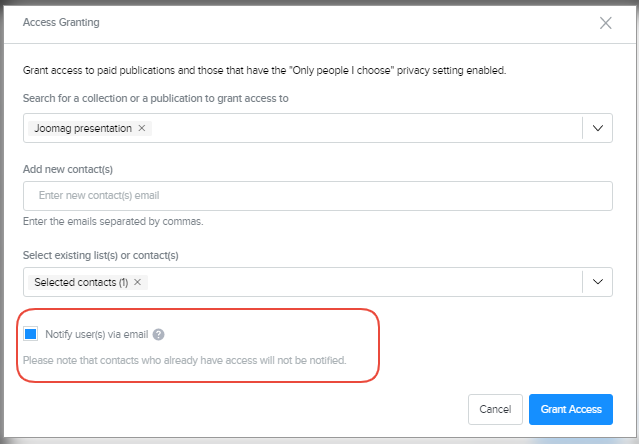 Now you know how to grant access to a publication via CRM. Learn more about Distribution here.
Did this answer your question?