Go live with the "Anyone with the link" privacy option
After creating your publication it's time to go live and distribute it! The question is who you want to share it with. There are several privacy options on Joomag which you set up yourself. The option "Anyone with the link" means that anyone who has the link can access your publication without limitation, still, it can't be published on the newsstand. Please note that if you share the link of your publication on a website or a social network, your publication will be included in the Search Engines index, however, you can always exclude it from the Search Engines.
If you wish to share your publication with Anyone with the link, follow the steps below.
1. Click the Go Live button of your publication.

2. Click the Change Settings button.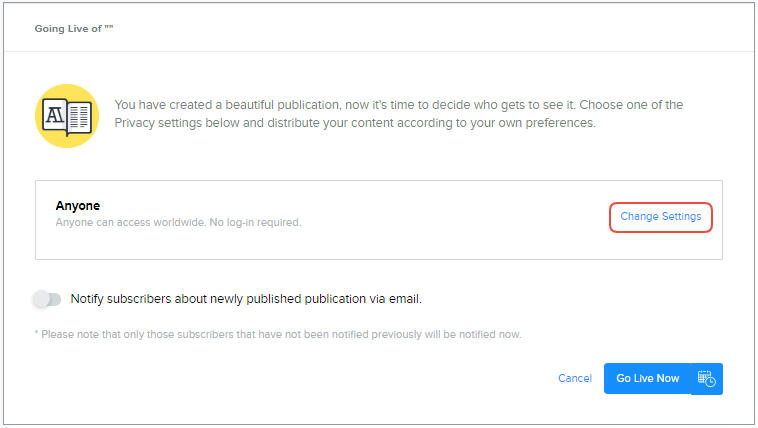 3. Mark the Anyone with the link option and click the Go Live Now button.
Tip: if you want to notify subscribers about new publications via email, activate the action.
To unpublish your publication click the Back to Draft button.

Did this answer your question?