Export contacts from the CRM
If you want to get a better overview of your contacts or just clean up your database, with Joomag's CRM you can export your contacts as a CSV file and download it to your computer.
Note: This option is available starting from the Business plan.
1. Click on the CRM button on the left sidebar.
2. Click the Export button on the right upper corner.

3. From the drop-down menu choose if you want to export all contacts, all bounced contacts or a specific list.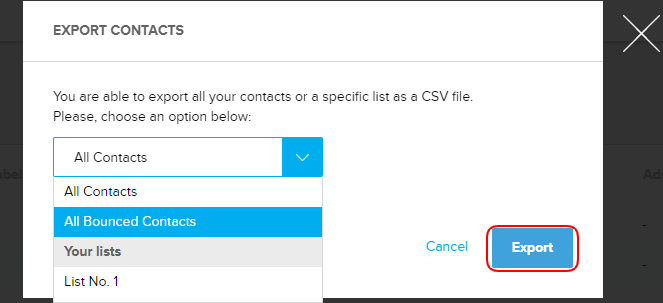 3. Click on the Export button, the list will be downloaded automatically.
Did this answer your question?