Enable Joomag balance for recurring payments
Joomag provides its users with a flexible system of payment methods, meaning that you can execute payments via Joomag Balance, Credit Card(s) or PayPal.
You may not only use Joomag Balance to pay for pending invoices but also enable automatic payment for subscriptions.
Here's an article on how to use Joomag Balance as a payment method for recurring transactions:
From the Dashboard click the Settings icon on the left sidebar.

Go to the Payments section.

Turn on the "Use available funds on your Joomag Balance for recurring payment" function.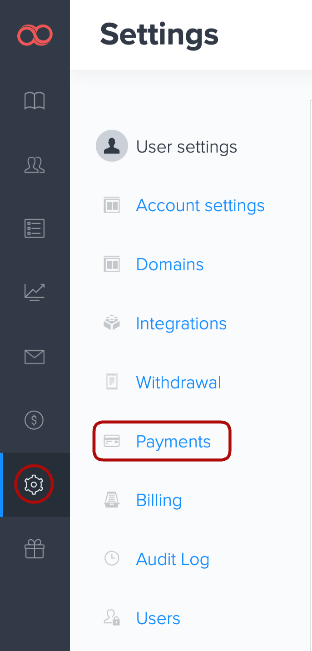 Tables can't be imported directly. Please insert an image of your table which can be found here.
Note: in case you don't have enough amount on your Joomag Balance, the system will charge as much as you have from the Balance, and then withdraw the rest from the default payment method.
Learn more about managing your payment methods here.
Did this answer your question?