Embed the collection on a WordPress site
You can embed your collection in a WordPress site in a very simple way, just follow these steps:
1. From My Publications page open the collection you wish and click the Embed collection button from the Actions dropdown menu on the right upper corner.
2. Go to the WordPress tab and use the corresponding code.
Note: Keep in mind that your need to install the WordPress plugin.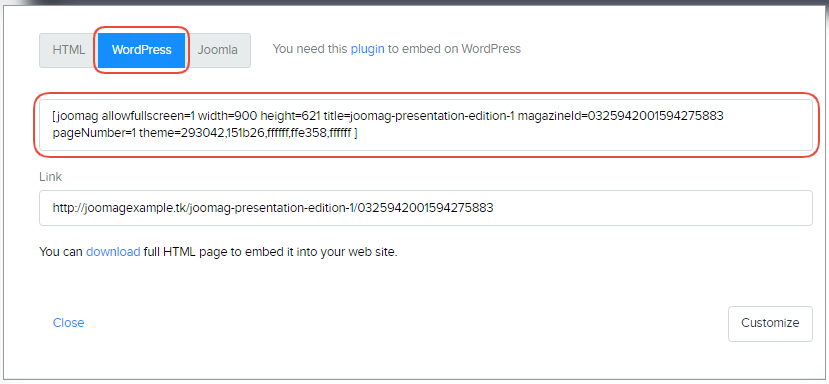 Did this answer your question?