Download the PDF file of a publication on your mobile/tablet
You can download the PDF file of the publication on your mobile/tablet in the following way:
1. Open the publication in your mobile browser.
2. Expand the Menu button and choose the Download PDF option.
Note: If you don't see the icon there, it means the publisher disabled this functionality.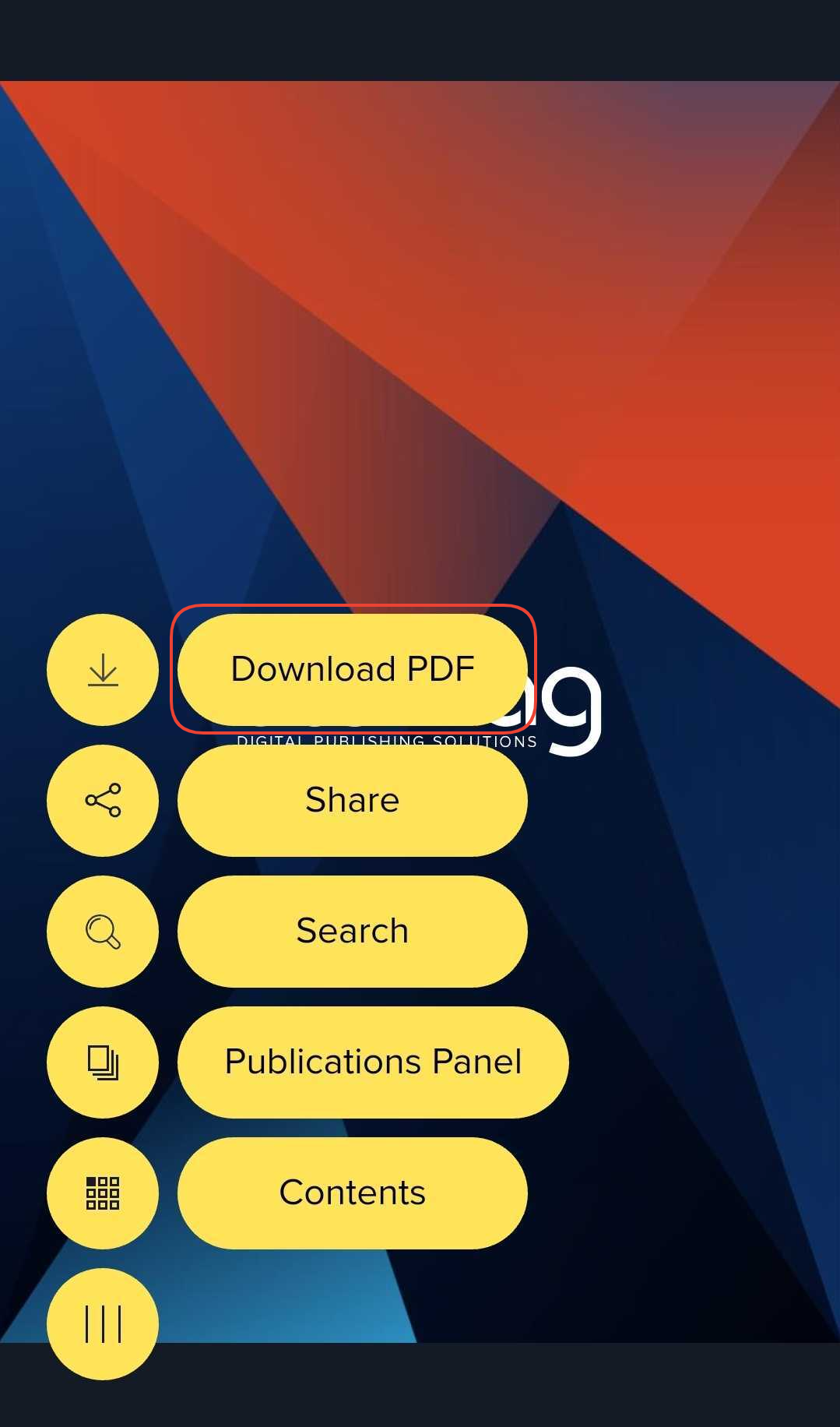 3. The PDF file will open in a new tab. Tap on the page to see the options available for your gadget and save it from there.
Did this answer your question?