Distribute your publications to find new readers among the people who use Joomag Newsstand.
Important: To be able to distribute the publication, it should be published and Anyone should have access to it.
Use the following guideline to distribute your publication on Joomag Newsstand:
1. Click the Distribute button to share your publication.

2. Click the Publish button and make your publication available on Joomag Newsstand and both iOS and Android applications.
Tip: Our moderation team will review your publication before it's published on the Joomag Newsstand. This process can take up to one business day.
Important: We don't allow publications that contain or promote sexual content, such as pornography, or any content or services intended to be sexually gratifying. If it contains adult content, please don't publish it to the Joomag Newsstand as it will be rejected without notice.
3. If any of the following fields weren't filled, then you will be asked to enter the information before being able to publish it:
Edition

Description: The publication description field must contain 100-500 symbols.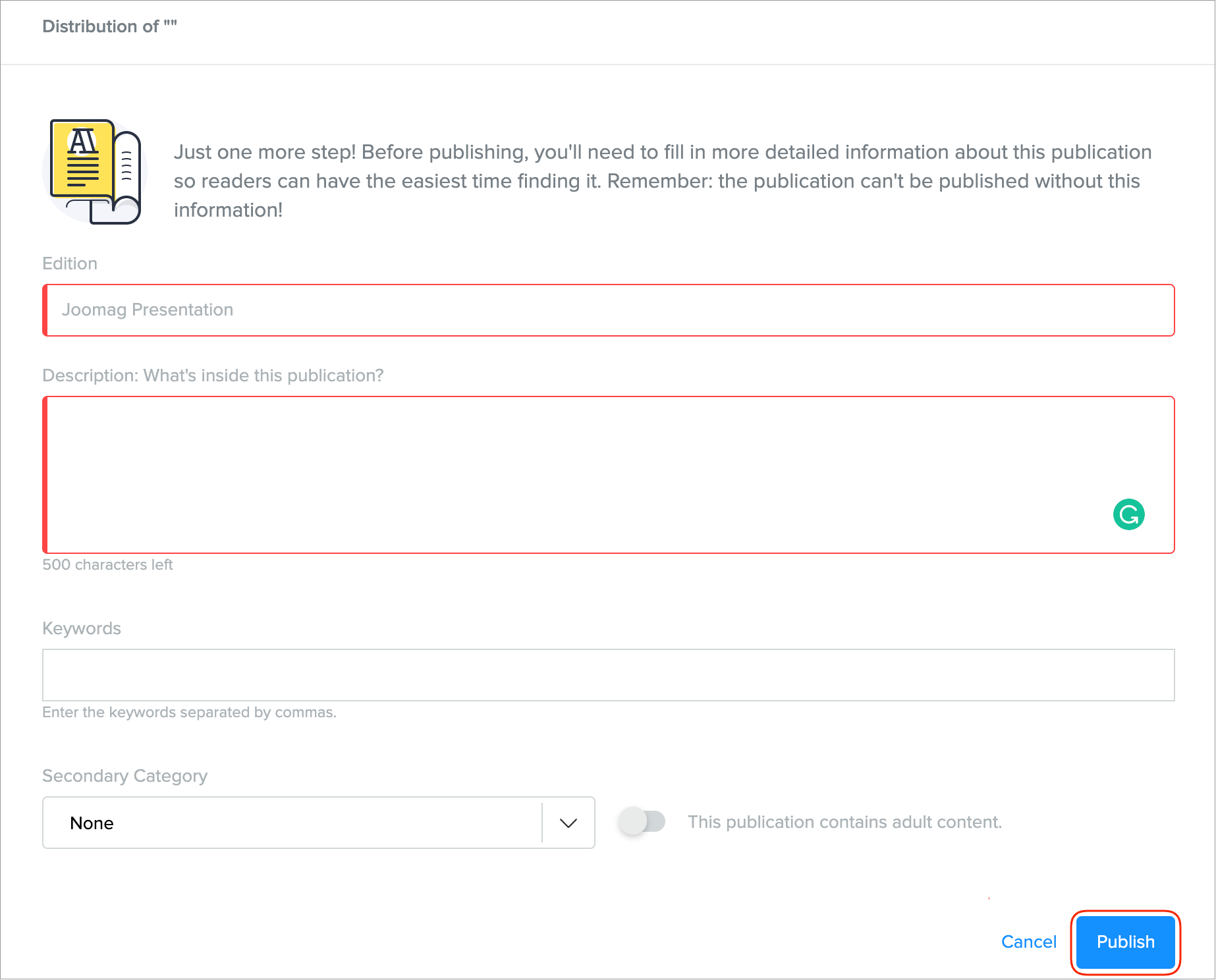 4. After the moderator approves it, your publication will available on Joomag Newsstand, iOS, and Android applications. Click the Done button to close the window.
5. You can also copy the link to your publication and share it on social media sites to let people know about your publication.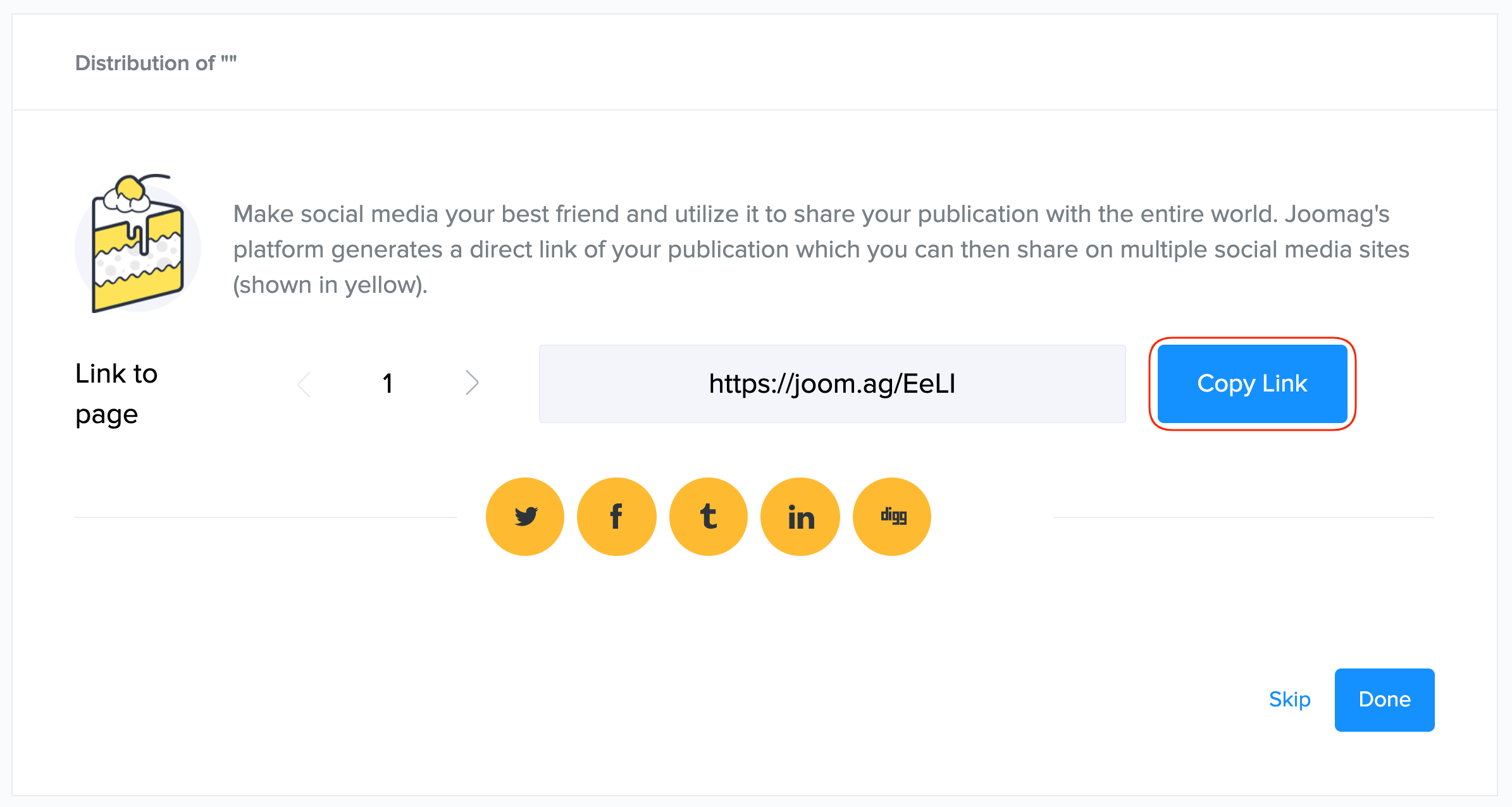 Note: You can also share a specific page of your publication by entering the page number in the Link to page field.
6. You can also embed the publication on a website or customize your publication link.