Delete a publication
To delete the publication from your collection follow this step.
Important: This action cannot be undone.
1. From My Publications page open the collection where the desired publication is located.
2. Click the Delete icon of your publication.
3. Check the boxes.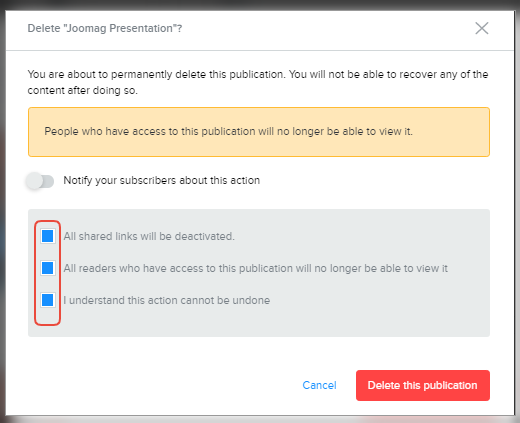 4. Notify your subscribers about the action if needed.
5. Click the Delete this publication button when you are done.
Note: You can't remove publications that have already been sold.
Did this answer your question?