Delete a contact
To delete a contact from your list, follow the steps below:
1. Click the CRM button on the left sidebar.
2. Choose the contact you want to delete.
3. Click the Delete button.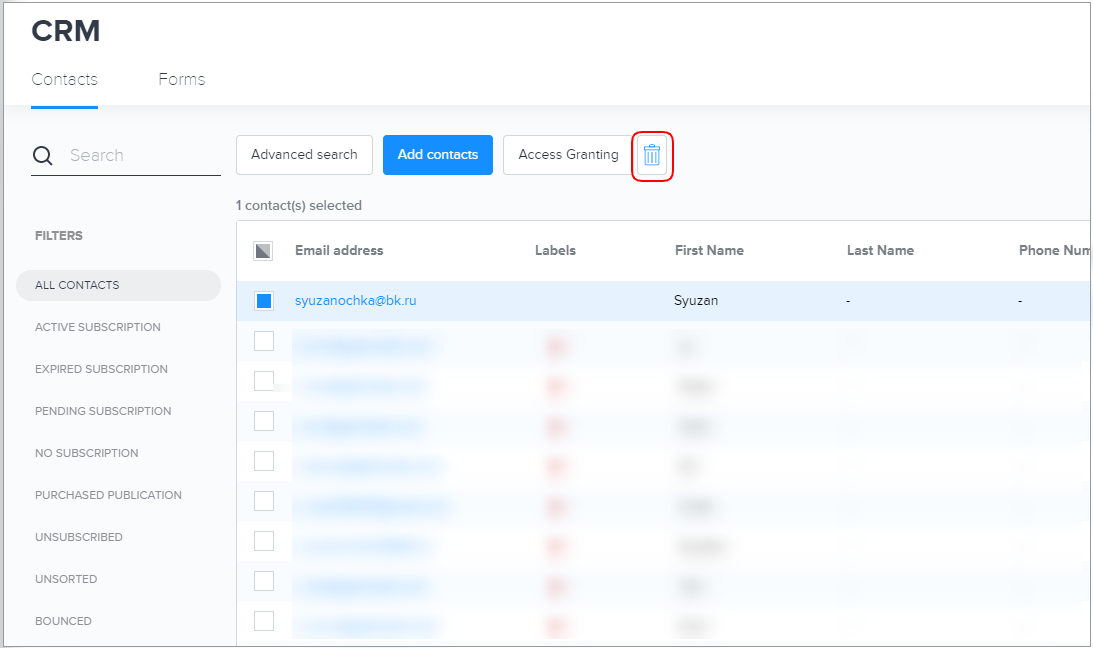 4. In the opened popup window click the Delete Contact button and you're done.
Warning: The action cannot be undone.
Did this answer your question?