Delete a collection
The collection is a set where you can group the publications you create. If you wish to permanently delete your collection, follow these steps:
From My Publications page open the collection you wish

Click the Delete from the Actions dropdown menu.

See how many publications are you about to delete. Check the boxes.
Tables can't be imported directly. Please insert an image of your table which can be found here.
Tip: You can also see how many people have access to the collection at that moment.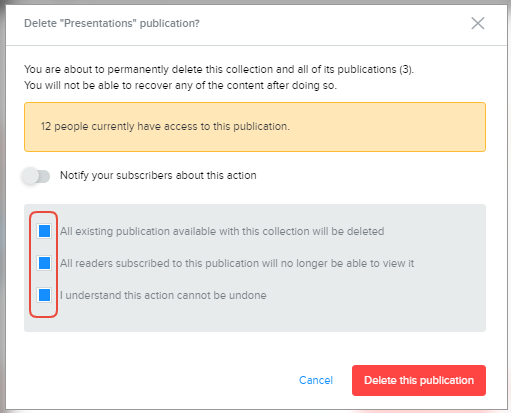 4. Notify your subscribers about the action if needed.
5. Click the Delete this publication button when you are done.
Important: This action cannot be reverted.
Did this answer your question?