You can create subscription coupons in the following way:
1. From the My Publications page, open the publication you wish. In the Actions list, select Subscription.
Tables can't be imported directly. Please insert an image of your table which can be found here.
Important: To generate coupons you must activate either a paid subscription or a paid full-access subscription. Learn more about creating a paid subscription and creating a paid full-access subscription.
2. Select one of the subscription options, and then click the Manage Coupons link.
3. You are redirected to the Coupons page. Click the Create new coupons button to create one.
4. In the Applies to: drop-down menu, select the Subscription option, and then select the collection you wish to create a coupon for.
5. Enter the number of coupons you want to create and the percentage discount.
If you wish to create a free coupon, check the Free checkbox.
Important: With the coupon applied, the lowest price of the publication that the system allows is $0.50 USD. For instance, if your publication's price is $0.99 USD and you provide 90% discount, the cost of publication will be $0.50 USD instead of $0.099 USD.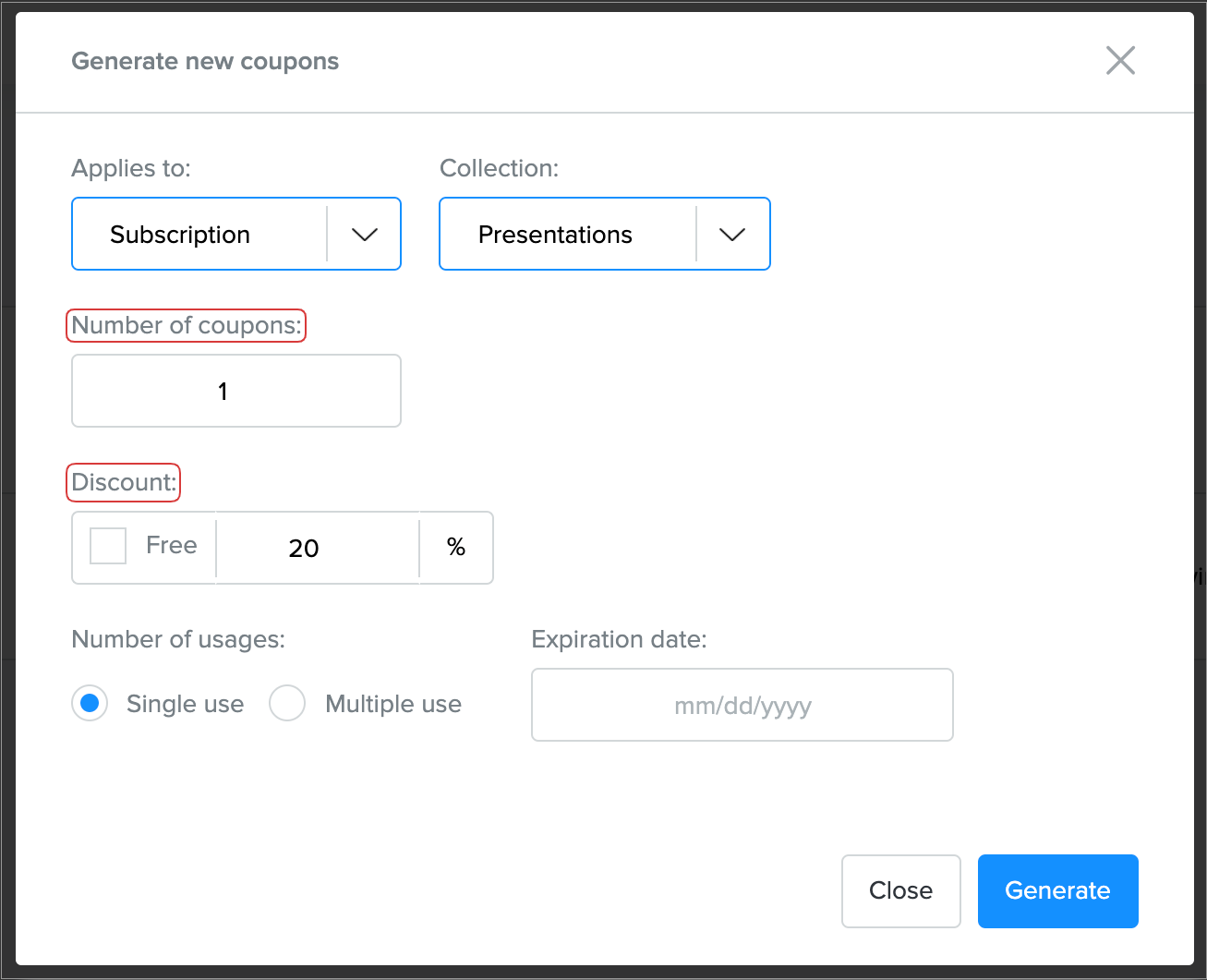 6. Select the number of usages and the expiration date of your coupon.
When you're done, click the Generate button.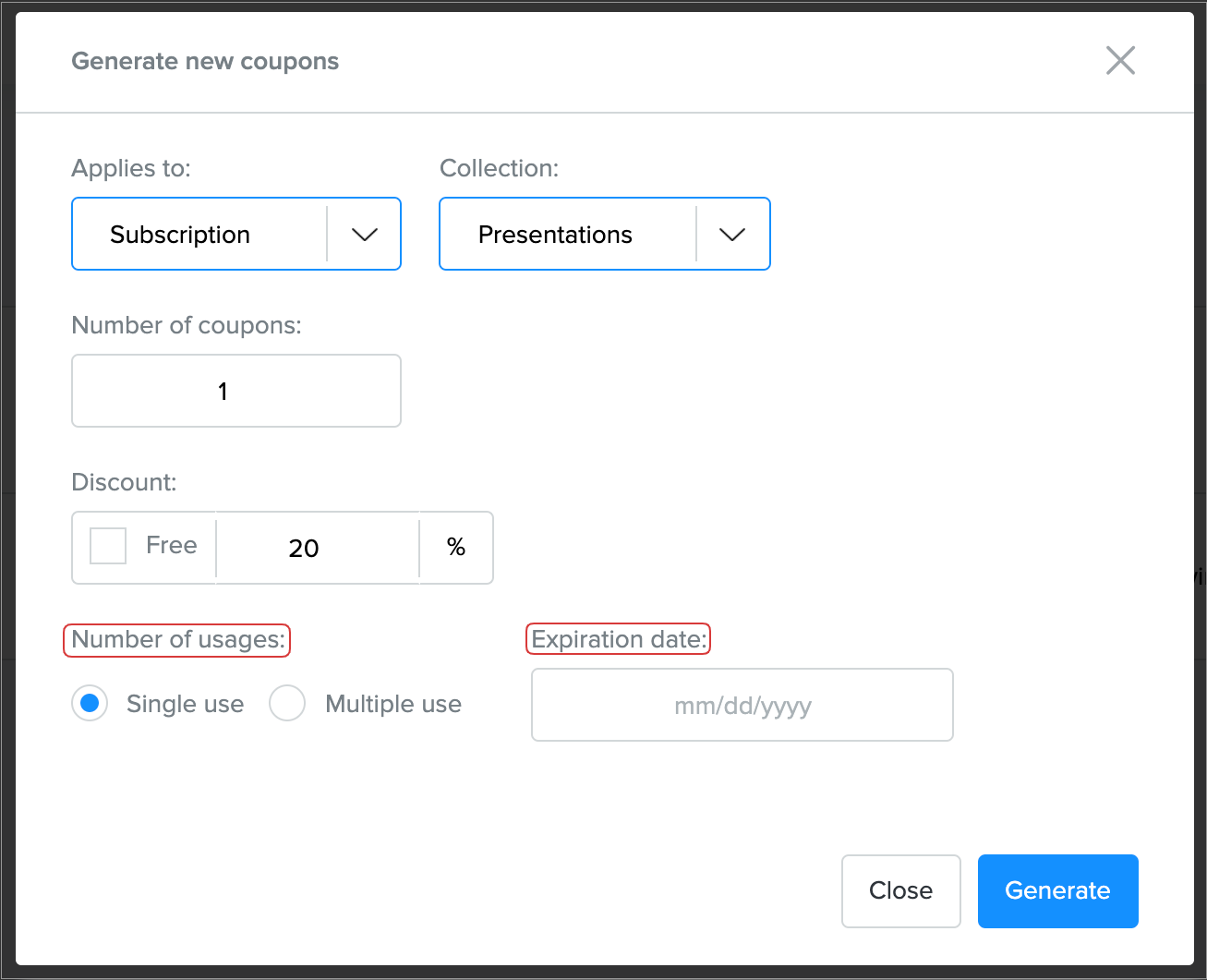 7. Once you click the Generate button, a pop-up window appears with the coupon details and the coupon code.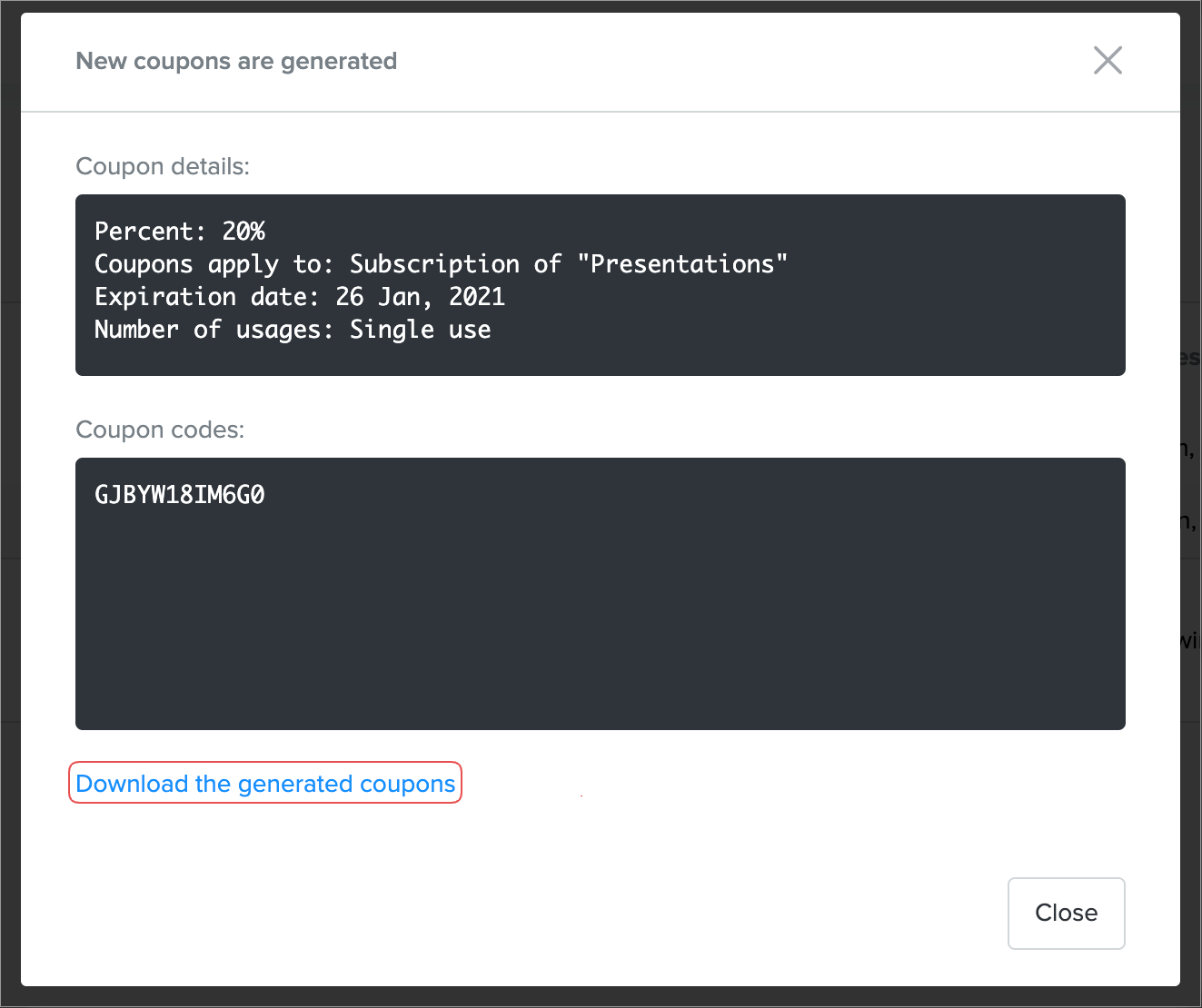 Copy the code or download the generated coupons in TXT format to share them.
Note: The generated coupons are also available in the Coupons panel.
You may also be interested in learning how to Create coupons for any publication of the collection and Create subscription coupons.
Did this answer your question?