Joomag offers a special service of creating a customized branded mobile application where only your publications will be displayed.
In order to share your mobile app on the Apple Store, you'll need to enroll in the Apple Developer Program and set up a developer account. Presented below is a step by step guide to help you do that.
1. Go to developer.apple.com, click the Account button and sign in using your Apple ID.
Note: You'll need to create an Apple ID if you don't have one.

2. Here's the page you'll see. Click Join the Apple Developer Program.
3. Click the Enroll button on the right upper corner.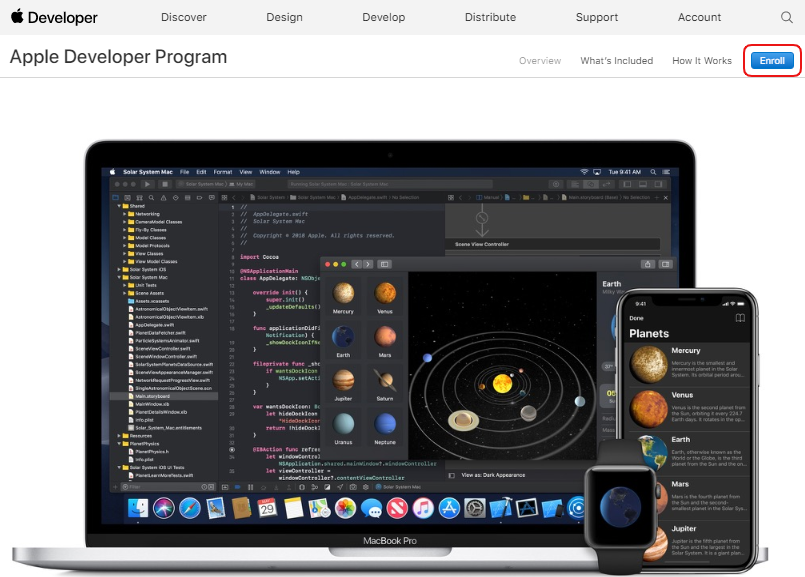 4. Before clicking Start Your Enrollment, make sure to set up and comply with the below-mentioned requirements.
Important: When enrolling as an organization you'll need a D-U-N-S number.
5. Confirm your personal information if required and click Continue when you're done.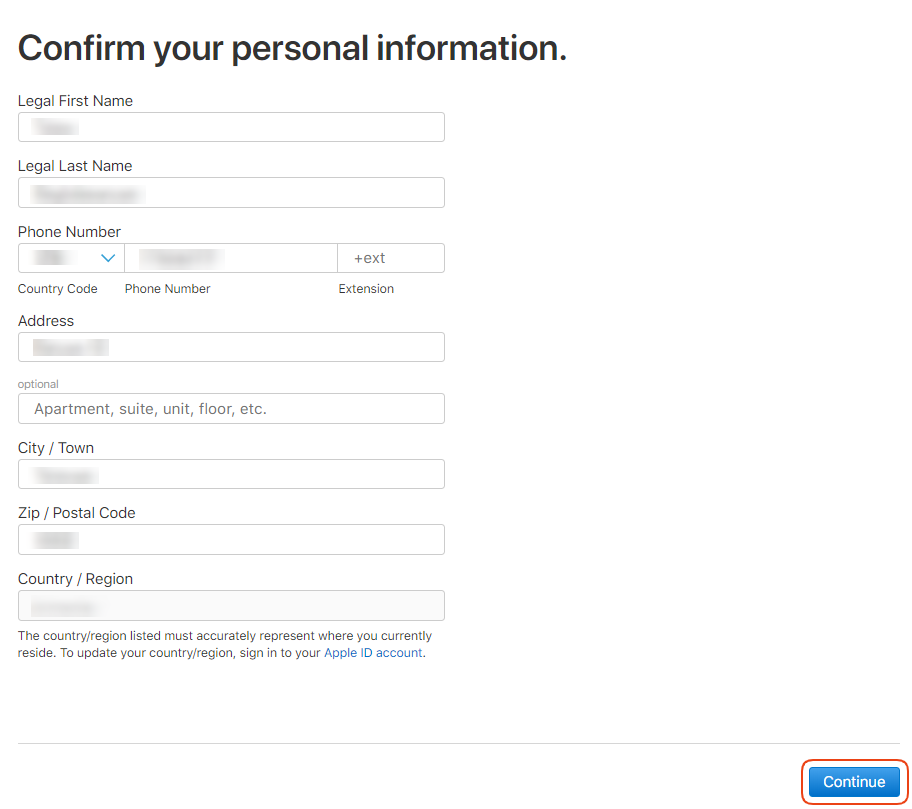 6. Specify whether you enroll as an Individual or as an Organization and click the Continue button. (In the presented screenshot, we've enrolled as an Individual)
Tip: After you chose the desired option a descriptive note will appear. Make sure to read it carefully and comply with the mentioned requirements.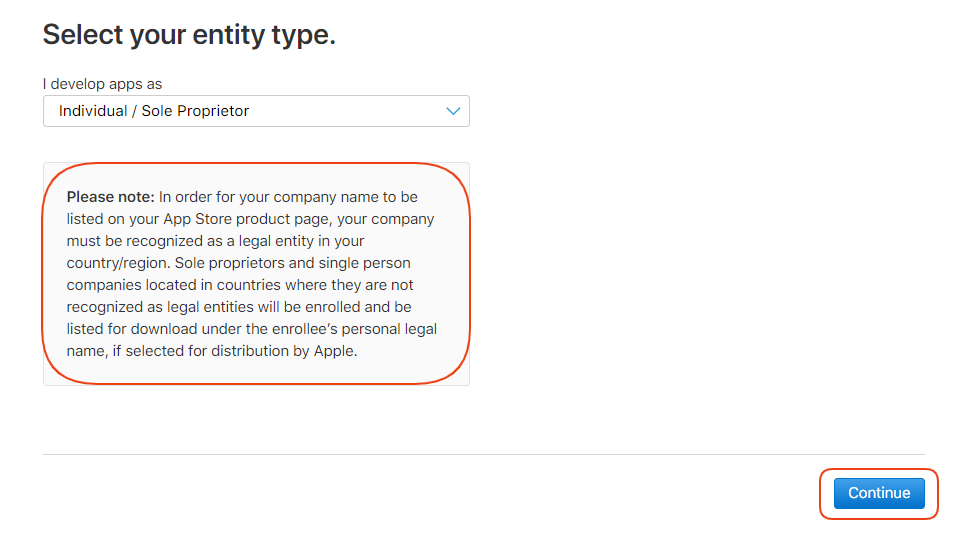 7. Read the Apple Developer Program License Agreement, check the confirmation box below and click Continue.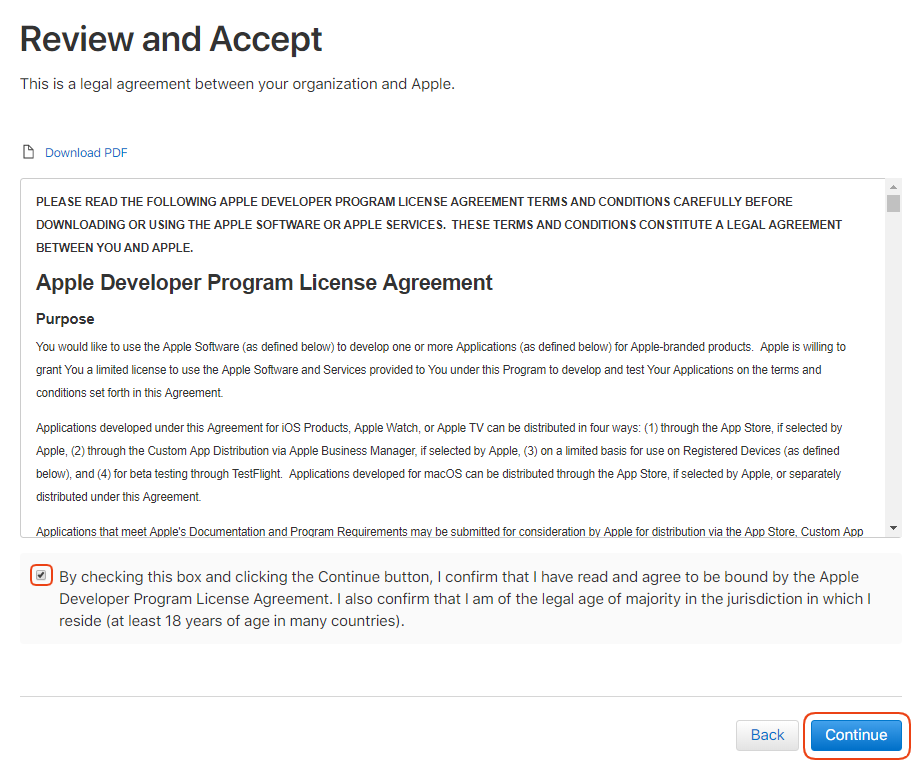 8. Now you'll see the summary and the cost of the purchase, which is US$ 99 yearly. Click Purchase to proceed.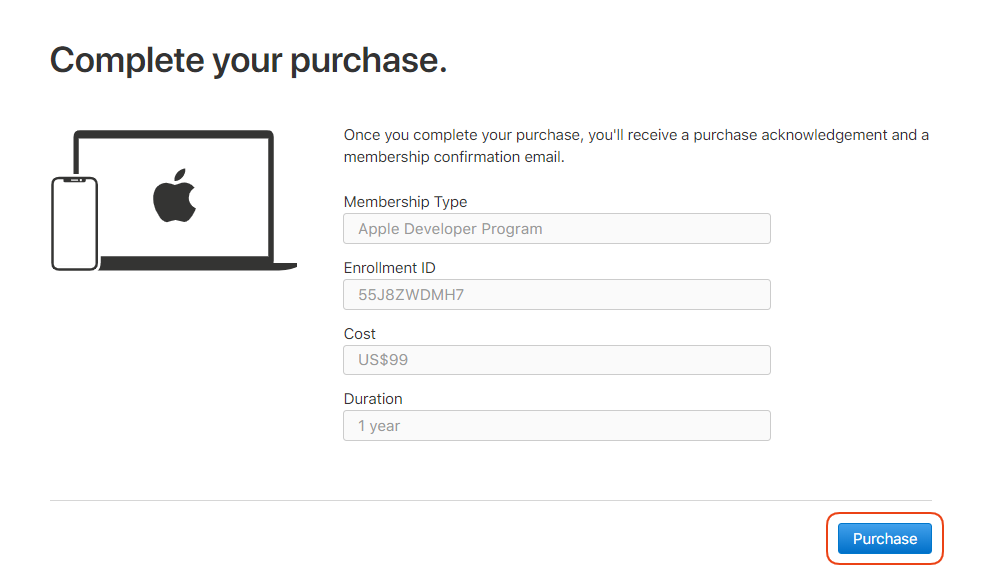 9. Fill out the Payment information and click Continue.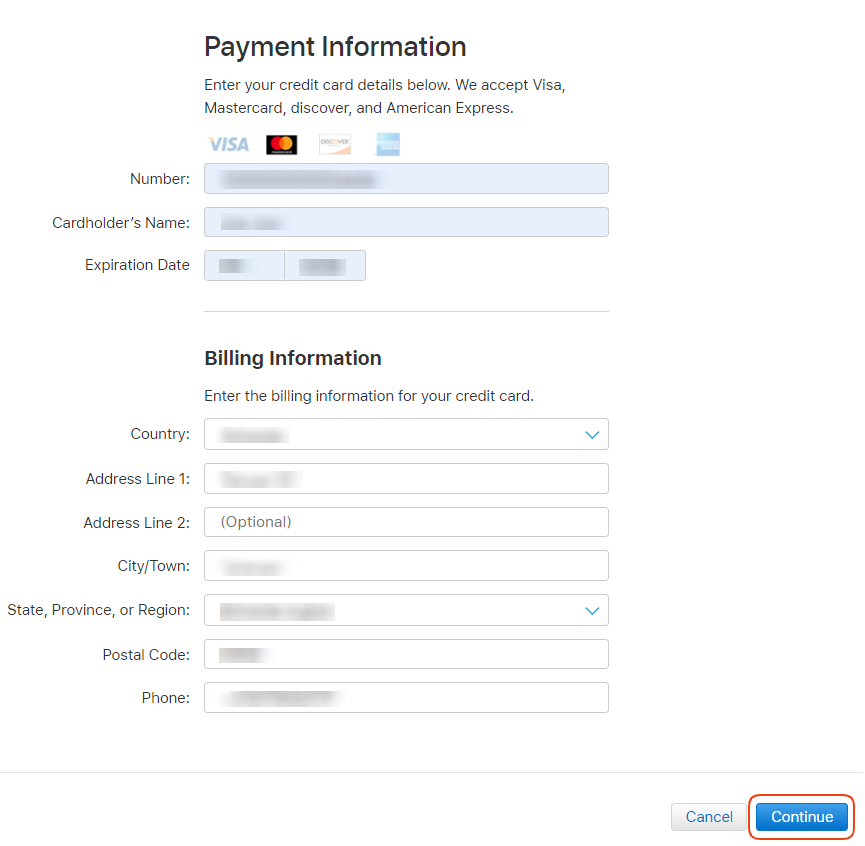 11. Verify your Billing Contact information and Address and click Place Order Now when you're ready to purchase.
There you are! After your order is processed successfully the Thank You screen will appear. Apple will process your order and will send you emails upon confirmation.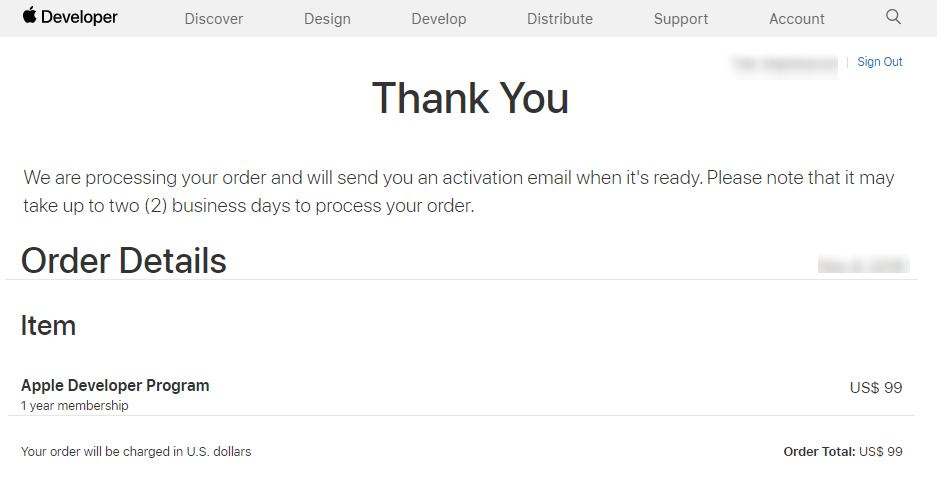 Did this answer your question?