Managing Reader Account Data
Create a reader account
Creating a reader account on Joomag allows you to access the publications you've subscribed to directly from your Library.
To create a reader account, here's what you have to do.
1. Go to Joomag's Newsstand and click Sign Up.

2. Enter your name, email, and password. You may as well register via Facebook or Twitter.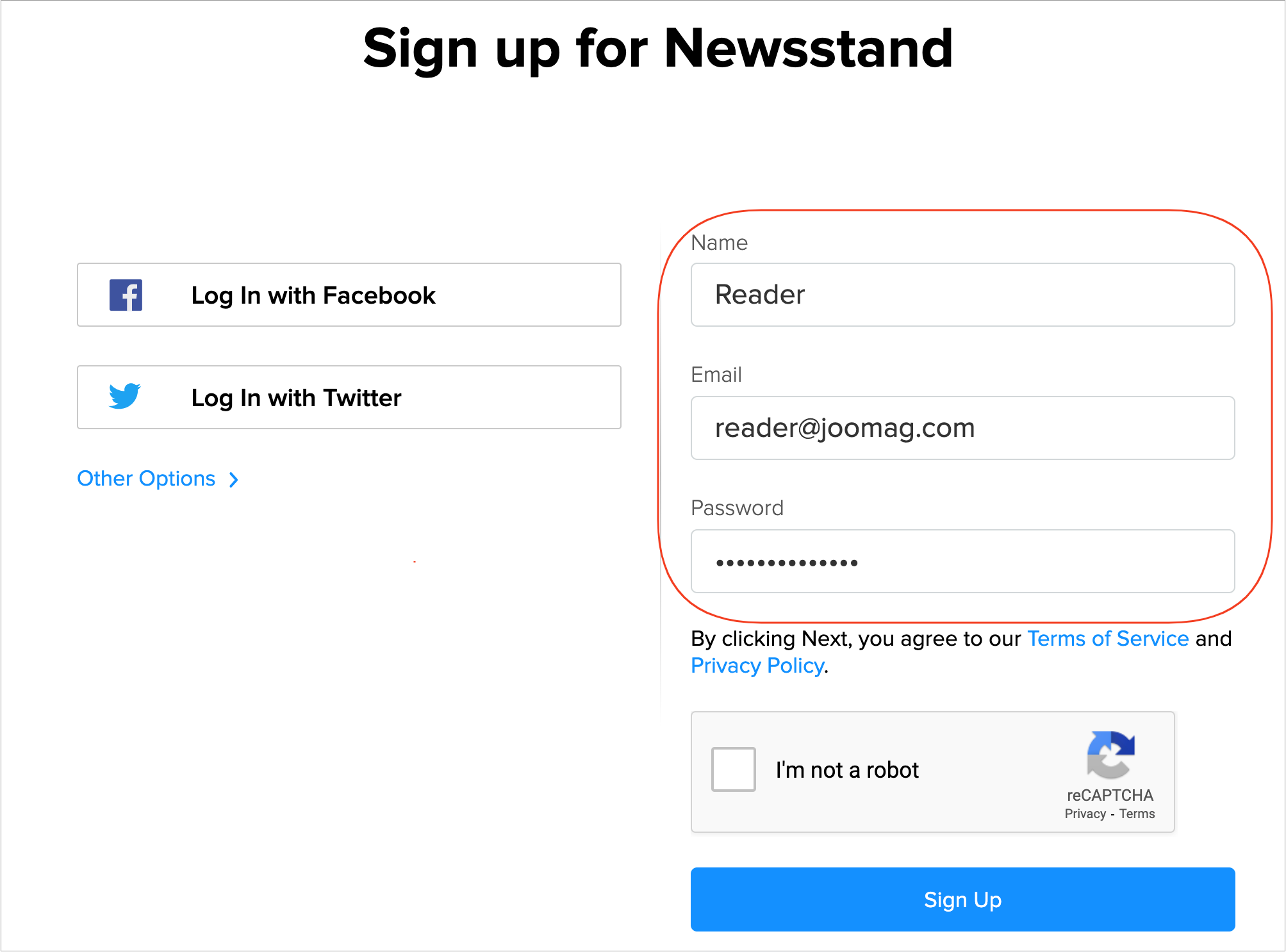 3. Select the I'm not a robot checkbox and then click Sign Up.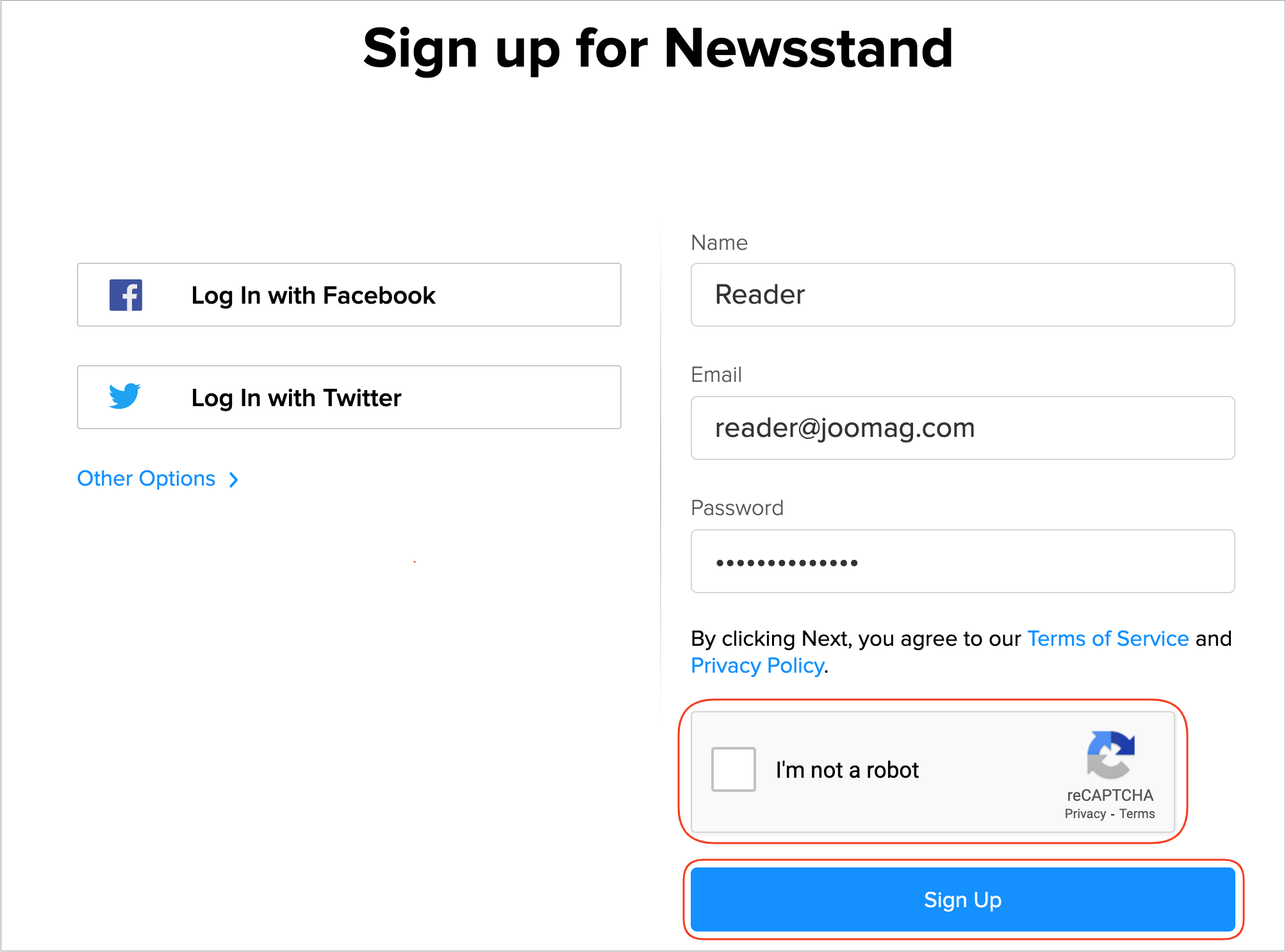 4. You'll receive an activation message to the mentioned email. Open your email, find the message, and click the ACTIVATE ACCOUNT button.
Important: If the message is not in the Inbox folder, make sure to check the Spam/Junk folder as sometimes the message may be marked as spam.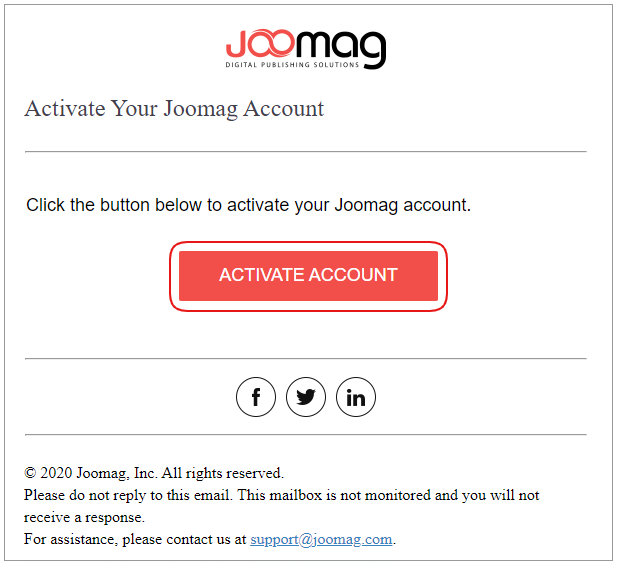 5. After activation, a success message will appear.


6. Now the publications you have access to are added to your Library.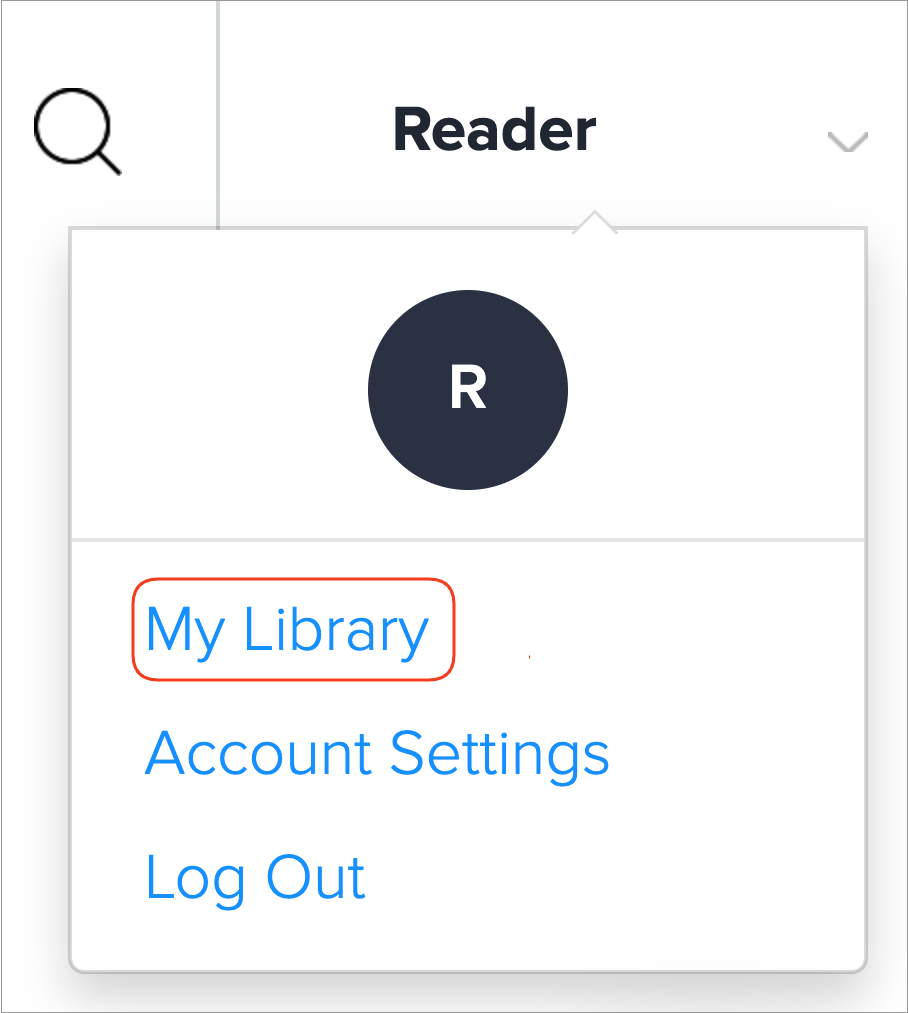 Did this answer your question?