To create a long-read publication, you need to create a Single Spread publication and customize its height. Follow the steps to do so:
1. On the My Publications page, open the collection you want and click the Create publication button.
2. Select the Create from Blank option.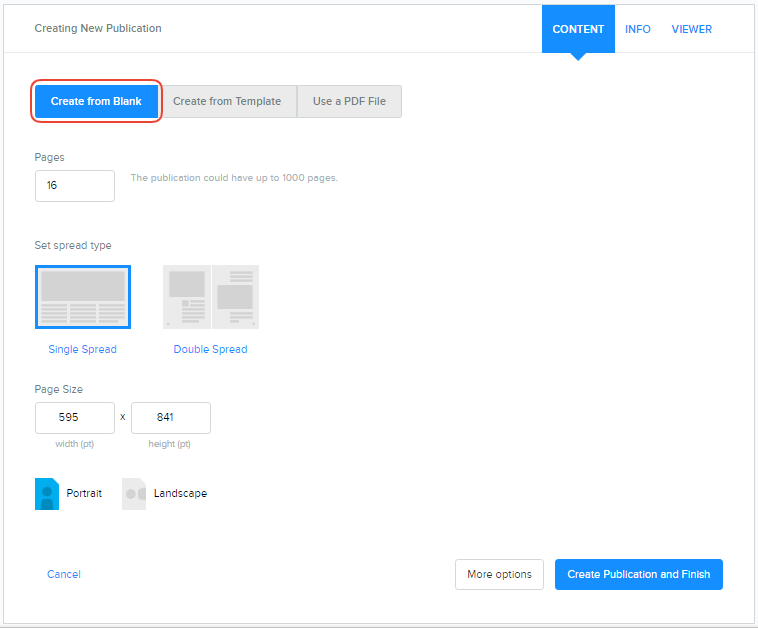 3. Specify the number of pages of your publication.
Note: Publications can have up to1000 pages. You can add/remove pages anytime later.
4. Select the Single Spread option.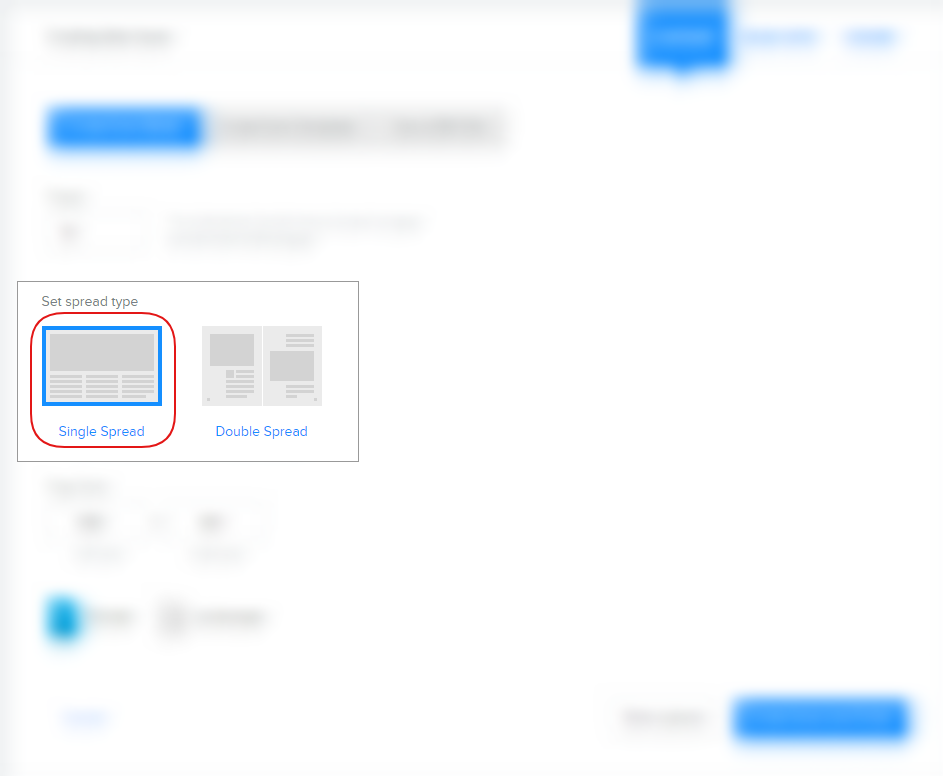 Warning: This customization does not work with Double Spread publications.
5. Customize the page width and height.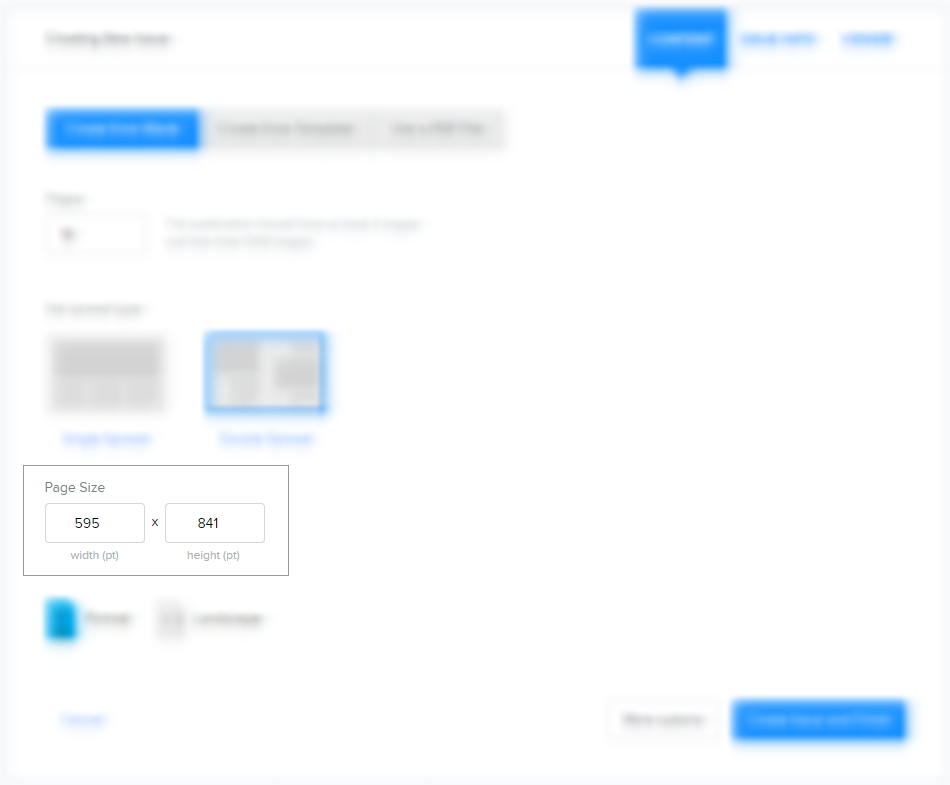 6. Click Create Publication and Finish.
Note: To provide additional details related to the publication, click More options.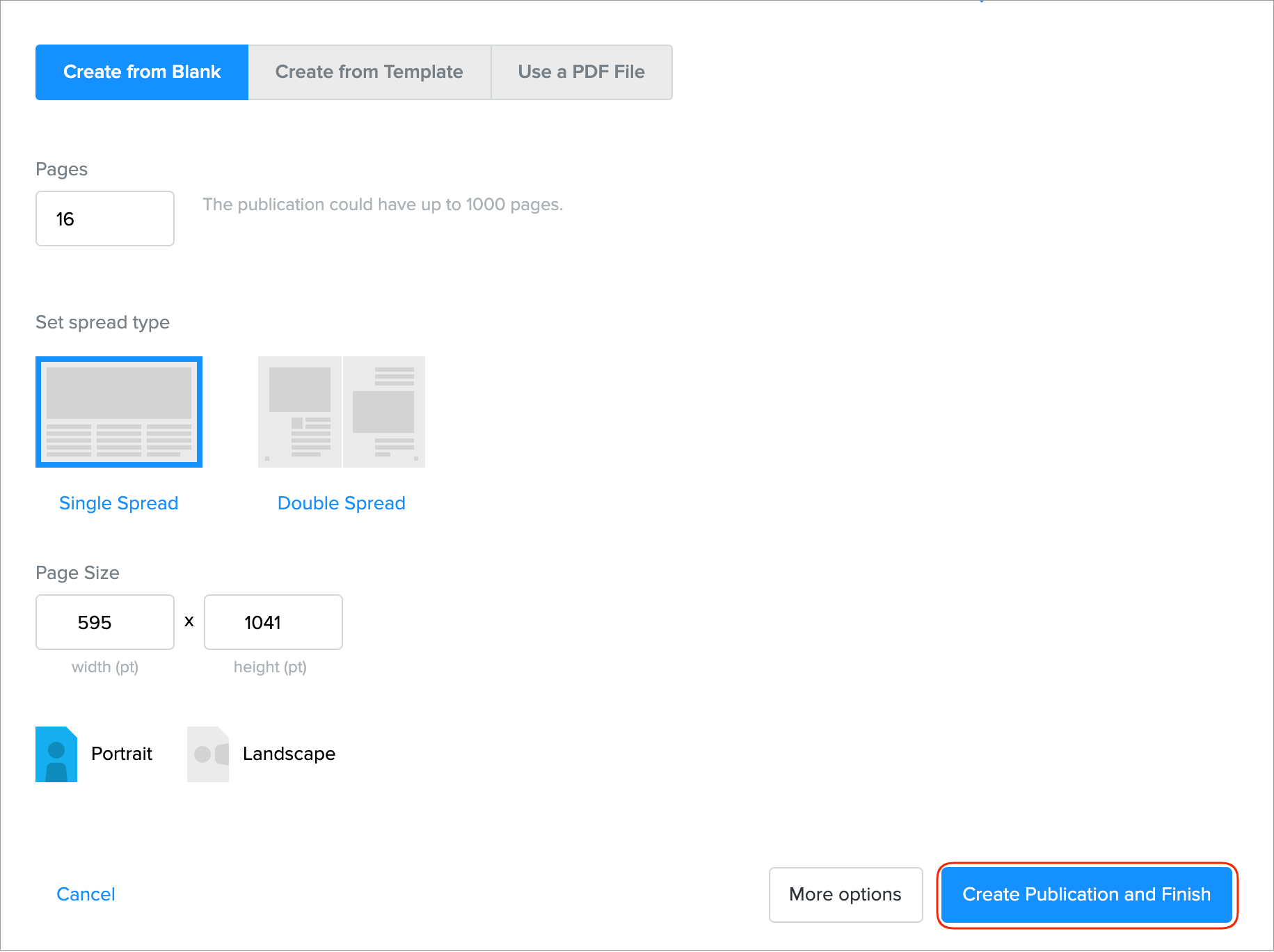 7. Click the Edit content button (highlighted in the screenshot) on your newly created publication.
8. Click the Page Properties tool from the right toolbar and customize the height of the page.
Important: The change is applied only to the specified page, not to all of the pages in the publication.
Tip: Zoom in the working space and scroll up/down to edit the page content.
9. Save the changes you have made and click Preview to see how your publication looks.
Did this answer your question?