Certain email campaigns need to be sent regularly; in such cases, email campaign presets can save you time.
Campaign preset allows you to set up a campaign and save it as a template. This prevents you from entering the same information over and over again.
To learn how to create one, follow these steps:
1. From your dashboard go to the Email Marketing section: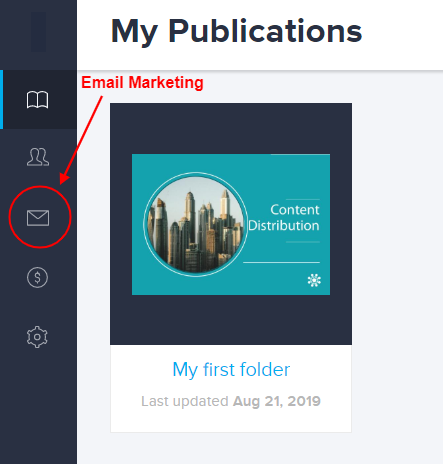 2. Go to the Settings tab.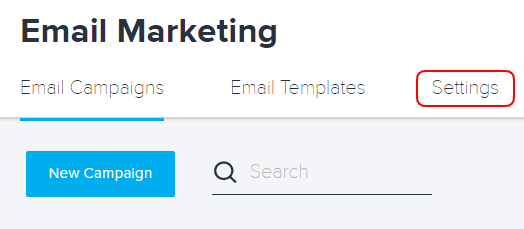 3. Click the Campaign Presets button.
4. Click the Create New Preset button.
5. Fill in the required information: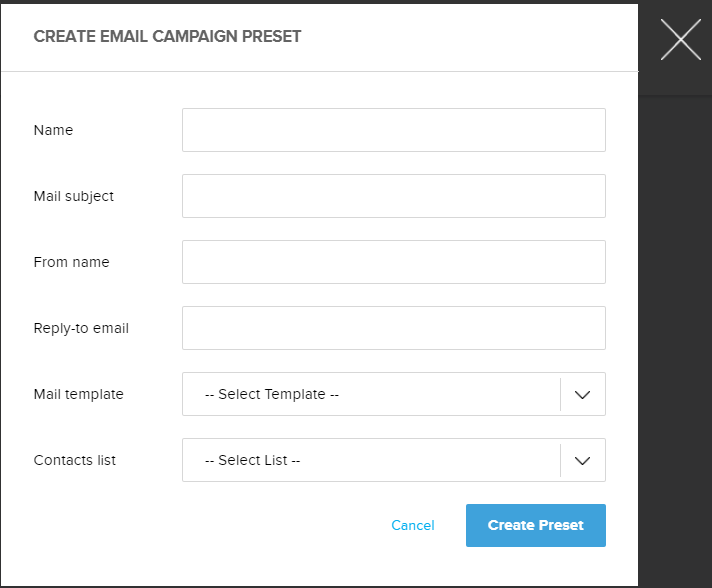 Name: The name of the campaign preset. Give your preset a name that you'll easily recognize when you need to use it. The recipients will not see this information.
Mail subject: The title specified here should tell the recipient what the message is about. This will be displayed next to your name and is the first thing the recipient sees.
From name: Lets the subscriber know who the email was sent from.
Tip: It's much better to use a company or brand name over an individual person's name unless that person is the brand.
Reply-to: You will get the replies from your recipients in the email address specified here.
Mail template: Here, from the dropdown menu, you can choose the template you wish to send.
Note: Learn more about creating a mail template.
Contacts list: Here, you can select the list of contacts you wish to send the campaign to.
Note: Learn more about creating a contact list.
4. When you're done click the Create Preset button.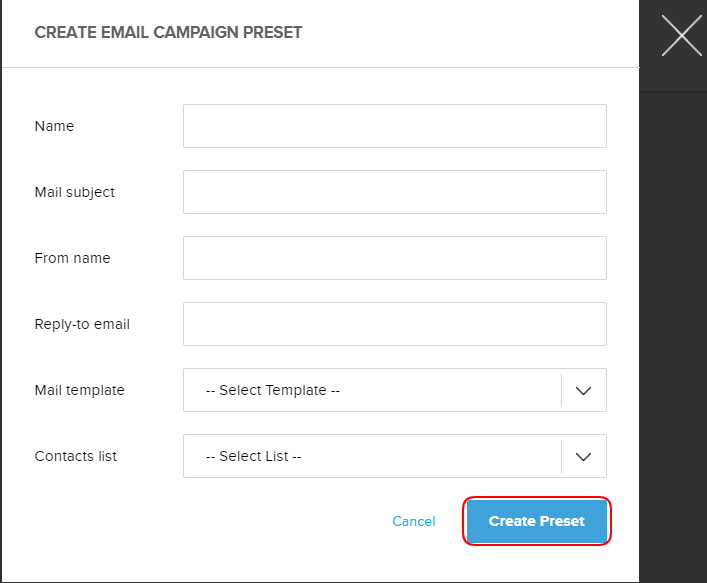 Did this answer your question?