Managing Reader Account Data
Change your reader-account password
Use the following guidelines to change reader account password:
1. Click on your name, and then select Account Settings in the opened list.

2. Click the Change password button.
3. On the Change Password page:
Enter your current password.

Enter your new password.

Confirm the new password by entering it once more in the corresponding field.

Click the Set New Password button.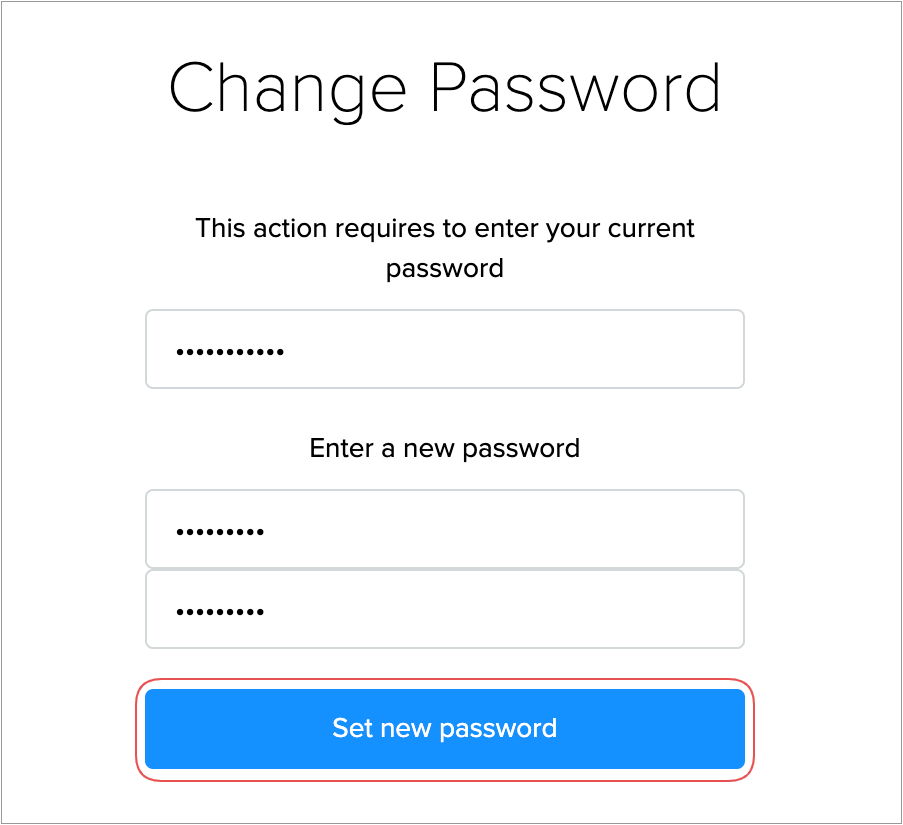 Done! You have changed your password.
Did this answer your question?